History Corner
For some time, early settlers in our area could reach Sydney only by water and Pittwater became their port. But communication by land was necessary and a road was soon made all the way to the banks of the Hawkesbury.
The Green Hills, as the settlement on the Hawkesbury was first called, soon began to produce wheat, potatoes and other vegetables for the little colony, and in 1803 it was found necessary to make stringent regulations regarding the carrying of produce in rowing or sailing boats which were, at first, the only transport. One regulation warned the settlers that " any person sending grain to Sydney in an open boat or a boat not trustworthy could expect no protection from the magistrate". Another said, with great solemnity, "If the ship's master should take more grain than he can carry in safety, he shall forfeit five pounds to the Orphan Fund!"
These regulations, designed to preserve the much-needed wheat from the danger of overloading, led to the building of sloops or, as they were commonly and all-embracingly called, "vessels" for the transport of produce . By 1804 no less than 16 were employed on the Hawkesbury and the Coal Rivers. Four of these were built on the Hawkesbury, probably at Pittwater where shipbuilding was certainly carried out a little later in the century. The others were built at Coal Harbour, at the mouth of the Coal River , which about this time was given its present name of Newcastle..

But boats continued to be the common carriers of the smaller settlers, and during 1804 prizes were offered to those who kept their boats in good condition. Owners were warned that their boats must be registered, so that they might be inspected, and that they must be locked up at night. If anyone saw "persons" in a boat after dark, he was to hail the boat and report. These regulations were no doubt necessary at that time for, in the Sydney Gazette of 1808, we read that five bushrangers, who had been captured at Parramatta and were being taken to Sydney in a boat, overpowered their soldier captors. They then landed at Lane Cove and walked to Pittwater which, by this time, had become a busy farming district. This is proved by advertisements for farm workers in the Gazette and runaway men from Sydney found regular employment there. Later, in 1819, it was found necessary to station a constable there and , in the Gazette of that year, there is a notification that a Robert McIntosh had been appointed to the position to uphold the law.
Next issue: The natives complain and concentrate in Pittwater.
---Leicester Warburton
Clean up Australia Day Sunday March 6th 2005

We would now like to have the names and telephone numbers of everyone who wishes to help on a major clean up on march 6th. Please email your details to crhaskell@bigpond.com asap.

Once we have got a list of all the people involved we will be able to plan and advise more details .


Obviously the more volunteers we have the more we can achieve.

We will be targeting abandoned vehicles, boats, and cleaning up the foreshores at the wharves and the reserves. We will also be targeting all items which can not be picked up in the general clean up such as batteries, paint tins, etc..
There will be more information on the clean up in further bulletins and on posters around the island and at the wharves. We hope that everyone will get involved and make this year's clean up a really successful event.
SIRFB Annual General Meeting

The Scotland Island Rural Fire Brigade would like to extend a warm invitation to all members and residents to join us at our AGM to be held at the Station on Sunday 6 March 2005, commencing at 2pm.
This is a great opportunity to meet your local Brigade and find out what we've been up to for the past year so come along to the meeting and have a look around. Membership subscriptions are due and payable at the meeting – still just $10 per year.
Fish Stories
(from the 1955 edition of the Scotland Island Residents Association Newsletter)

Congratulations to Mr. Jack Cooke on his exploit, in catching a shark with a broom. Jack literally swept the four foot monster -out of the shallows on to the rocks where it was quickly dispatched and promptly converted into flathead fillets.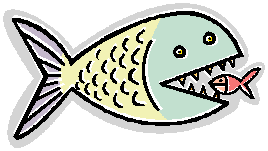 x x x

Keith Egan also merits applause for his performance catching a nice large mullet by hand without the aid of hook, line or net. Keith merely bent down. from the Church Point wharf, tickled the mullet's tummy for a second and then lifted it out all lively and kicking. If in doubt ask the ferry load of passengers who witnessed the incident on Monday 21st.


Pittwater Heritage Festival 9 to 17 April 2005

Pittwater Heritage Cruise
Enjoy a relaxing three hours' cruise on Pittwater and Broken Bay. Listen to local historian Jim Macken's tales of the past in Pittwater. Discover all about World War II constructions on West Head, and houses on the waterfront
Fish and Chips will be taken aboard at lunchtime, tea and coffee available.
Wednesday 13 April
10.30am to 1.30pm
Cost $28 Fish & Chips $8.50
Booking essential Phone 9970 1613 or 1607



Built and Buried at the Basin
Catch the ferry from Palm Beach wharf to the Basin. Join the guided tour with local historian, Jim Macken who will show early constructions and burial sites at the Basin and tell about the sailors and Sally who once lived there.
Friday 15 April
10am to 1pm
BYO picnic lunch Easy level walking (optional short steep section)
Cost $10
Booking essential Phone 9970 1613 or 1607



Rock Works at Ku-ring-gai Chase National Park
Have an outing to West Head in Ku-ring-gai Chase National Park and learn how the park was established. Visit aboriginal rock engravings and enjoy wide panoramas across Pittwater and the land surrounding West Head. Next visit a trigonometrical station and see the cairn made from rocks. Local historian, Tony Dawson, will explain the significance of these surveying points scattered across the Pittwater area. Afterwards stay and enjoy a picnic or BBQ at West Head Lookout or other spots in the park
Tuesday 12 April
9.45 to 11.30am
Cost $11 to enter National Park.
Booking essential Phone 9970 1613 or 1607

Barrenjoey Lighthouse and Head Keeper's Cottage
Take a 40 minute walk along Barrenjoey Beach beside Pittwater and climb the track to Barrenjoey Lighthouse. The track is steep in places. Meet at the summit for a tour of the lighthouse and see the exhibition of photographs in the Head Keeper's Cottage.
Sundays 10 &17 April
11am to 3pm


BYO Water. There are no toilets on the headland
Cost Adult $3 Children $2
No need to book
30-Second Stress Buster Exercise
Do you display Rooster characteristics, and find yourself working too hard sometimes?< li>Do you find yourself immersed in the modern day development of ENIAC: your desktop PC?
Do you sometimes feel that you are fighting against the world and your work colleagues, instead of working with everyone?
Follow the great military strategist Sun-Zi's advice: "The year of the Wood Rooster teaches the lessons of order, scrutiny and strategic planning…achieve psychological advantage over the adversary and use force only as a last resort."
Use organisation products / skills to prioritise and manage your to do list.
Take breaks from your PC, and use this time to get to know you enemy…
Your enemy is not everyone else: it is inside you and it is stress.
Take a break from the PC for 30-seconds.
Close your eyes.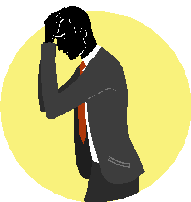 Breath in and out of your belly.
Empty all the thoughts out of your head, just for now.
Focus on one thought for a few seconds: "What is the nature of my stress?"
Then let it go…
Clear your head of thoughts and just watch the breath come in and out of your nostrils.
Don't expect an answer; if a thought pops up, don't follow it, just put it to one side for a few more seconds.
After 30-seconds or so, open your eyes, and notice how much calmer your mind is.
Questions raised in this manner lodge deep into your subconscious.
Carry on with your day, but watch for ideas or insights that arise over the next 24 hours. Make sure you act on what ever you discover.
The more this exercise is practised, the clearer the answers become.
West Pittwater Community Association

Notice Of AGM

Elvina Bay Fireshed Sunday 13 March 2005 10.00 Am
AGM Agenda Includes an Update On Events That Have Taken Place During The Year
Election Of Office Bearers
Future Issues

A General Meeting to Propose Amendment Of The WPCA Constitution will Precede The AGM

Note: Annual Membership Fees
$20 (Twenty Dollars) Per Household Are Due and Can Be Paid At The Meeting

Enquiries To:
Larry Eastwood, President (Tel: 9979 5026) Or Alison Turnure, Secretary (Tel: 9979 5393)
Walk Against Want


West Pittwater Community Association has organised two local events for anyone who wants to participate in this years Oxfam Community Aid Abroad 'Walk Against Want'. Join more than 10.000 people around Australia and raise funds to help poor communities in over 30 developing countries worldwide.
You can do this by either going on a bushwalk with us or kayak/row on beautiful Pittwater on Sunday 13 March.

(BUSH)WALK AGAINST WANT :
meet us at Elvina Bay Fireshed at 1pm and enjoy a guided walk to the top of Elvina Bay's waterfall with beautiful views over Pittwater or if you are interested in a longer walk come up all the way with us via the fire trail to see the impressive Aboriginal carvings.
[the ferry leaves Tennis Wharf at 12.40 and arrives at Elvina Bay South at 12.55]
Upon return you'll be hungry and thirsty - so come and socialise while enjoying a BBQ at the fireshed - profits will go to "Community Aid Abroad Walk Against Want".

KAYAK/ROW AGAINST WANT :
grab your kayak, rowing boat or whatever you have that floats and meet at 8am at Tennis Wharf on Scotland Island - suggested destination is Treharne Cove.

Register TODAY to get your sponsorship book by calling 1800 034 034 or visit www.oxfam.org.au/walk if you want to register online.
You can register just yourself or form a walking group. You can get sponsored by friends, family members, work mates etc or sponsor yourself - if you raise over $200 you or your walking group can go into the draw to win a 'Spirit of Vietnam' trip for two people with Intrepid Travel.

For more information on the walk and details on where the money raised goes have a look at their website : http://www.oxfam.org.au/

If you have any enquiries, please contact Brigitte Mills at Lovett Bay on 9997 2307or 0419 692010.
Local Resident to work with Medicine Sans Frontier
Lesli Bell is a resident of Towlers Bay. She has been working with Oxfam for the relief of tsunami victims in Indonesia, she is now about to go to Africa, to the Congo, to work there for Medicine Sans Frontier (Doctors Without Borders) to help in a crisis which we should all be made aware of, here is a brief summary:
Amid Rapidly deteriorating security situation in DRC, the international rescue Committee issued a mortality survey Dec 9 2004 which finds that more than 3.8 million people have died there since the start of the war August 1998 and more than 31,00 civilians continue to die monthly as a result of the conflict. DRC remains by far the deadliest crisis in the world but year after year the conflict festers and the international community fails to take effective action.
Half of the estimated 55 million Congolese are under the age of 18. Children are particularly affected by the crisis: one out of five does not reach the age of five; 38 per cent suffer from malnutrition (20 per cent severely); 50 per cent between 6 and 11 do not attend school, some 9.3 per cent are believed to have lost one or both parents to the AIDS pandemic; countless thousands of other children have been recruited in armed groups or have been victims of grievous human rights abuses including killing and rape.
MSF, urges the international community to adopt a proactive attitude with regard to the current situation in the Democratic Republic of Congo. For more information visit www.msf.org
I will be going to South Kivu in the eastern part of DRC, I will be doing logistics for a hospital and rape crisis centre for victims of the conflict.

Seniors Week Activities in Pittwater



Pittwater Council is offering a wealth of interesting activities for residents to enjoy in Seniors Week. There's something for everyone at these events, so get out and about from 13 to 20 March and enjoy the activities!

• Monday 14 March, 10am: Launch of Seniors Week and the Avalon Active Seniors Group – Meet the team leaders of the new Avalon Active Seniors Group and join as a member, while being entertained by Helles Belles singing a selection of songs from Chicago; listen to inspirational speaker Bill Conroy; try your hand at some craft and enjoy a flamenco dance demonstration.

• Monday 14, Tuesday 15 & Wednesday 16 March, various times: Introduction to the Internet at Mona Vale Library, Park Street, Mona Vale.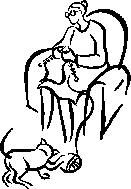 • Monday 14-Friday 18 March: Narrabeen Seniors Club Open Days at the Nelson Heather Centre. Try your hand at Mahjong, New Vogue Dance, Music & Song, Table Tennis, Indoor Bowls and the Swing Timers Band.

• Tuesday 15 & Friday 18 March: Introduction to Bowls at Newport - A free introduction to Lawn Bowls at Newport Bowling Club.

• Wednesday 16 March, 9:30: Winnererremy Bay Walk – Join the Coastal Environment Centre staff for an interesting saltmarsh and mangrove tour of the restoration works at Winnererremy Bay.

• Wednesday 16 March, 1pm: Making Friends with a Computer – Come along to the Avalon Computer Pals Open Day.



• Wednesday 16 March, 1:30pm: Classic Movie Afternoon - showing at Nelson Heather Centre, 'Destry Rides Again'. A comedy satire on Westerns with music (ice cream, tea & coffee provided).

• Friday 18 March, 11:30am: Showcasing Seniors in Pittwater Photographic Competition - Come along to a prizegiving lunch for the announcement of the winner and take your time to look at all the entries. Prizes donated by Newport Camera and Imaging, Vital Peripheral Supplies, Pittwater RSL, Warriewood Shopping Centre and Warriewood Cinemas.

• Friday 18 March, 10am: Comedy Hour at Avalon – Enjoy 'Only Joking', a series of comedy sketches performed by Judy and Jan.
Seniors Week events are listed in a program, which is available from Mona Vale and Avalon Customer Service Centres, as well as Mona Vale and Avalon Libraries and Community Centres. Programs can also be posted to residents - please contact Jennifer Walker, Tel: 9970 1199. Bookings are essential for most of these activities - please check the program for booking information.
From the Desk of the President of SIRA


POST OFFICE OPENING HOURS

Do you have a problem getting to the Church Point Post Office when it's open? If so please let us know so that we can make representations to Australia Post
Email: SIRAPittwater@hotmail.com

HELP NEEDED TO CARE FOR THE CARROLL'S WHARF AREA.

If you would like to become involved in caring for and developing the Carroll's Wharf
area please contact SIRAPittwater@hotmail.com . If enough people are interested we'll
call a meeting to discuss strategies.
NEW DIRECTORY COMING

The Pittwater Offshore Directory is brought to all off-shore residents free courtesy of SIRA. We are planning a new one this year. Can YOU help to put the new directory together so that that this important service can continue ?
Email: SIRAPittwater@hotmail.com OR phone 9999 1346 0r 9997 99141
Offshore Communities, what a life!
Only one problem........mosquitoes, millions of them!

Mozzie free living is an elusive dream for many and that's how it was for Robert from Byron Bay until he bought his Mega-Catch™ mosquito trap on 24th December.



After 7 weeks Robert called in to ABC radio on 16th February saying, 'now, for the first time, I can go outside and enjoy my barbeque'

Outperforming all other systems, independently tested Mega-Catch™ mosquito traps are recorded catching an incredible 10,000 mosquitoes in one night.
Dreams do come true.
www.megacatch.com.au
Ph: 1300 739 928 or 0415 421 040
As our newsletter continues to grow (nearly 800 readers) we are including some links to other nearby organisations and events that may be of interest. If you would like to contribute, please send a message to the editor by clicking here.

Local Real Estate Agents:
Government Organisations:
Local Pittwater Council, or email them at pittwater_council@pittwater.nsw.gov.au or by clicking here.
State: John Brogden, Member for Pittwater, or email him at jbrogden@nswcoalition.com or by clicking here
Federal: Bronwyn Bishop, Member for Mackellar, or email her at Bronwyn.Bishop.MP@aph.gov.au or by clicking here
Local Transport:

Church Point Ferries (02-9999-3492) Manly Warringah Cabs (02-9997-9111) Palm Beach Cruises (02-9997-4815) Pink Water Taxi (0428-238-190) Scotland Island Community Vehicle (1800-069-592)
Local Pittwater Studies Website: http://www.pittlink.net/ls/index.html
Emergency Contact Numbers
NSW Police: 000, general information 9281 0000
Broken Bay Water Police 9979 4944 or 0412 162 093
NSW Fire Service: 000, general information 9265 2999
NSW Ambulance Service: 000, general information 9320 7777
Rural Fire Service: 000, general information 9450 3000
State Emergency Service, Warringah/Pittwater SES: 9486 3399
National Parks & Wildlife Service: 000, general information 9457 9322
Dept of Community Services: general information 9977 6011
Sydney Water: 132 090
Energy Australia: 131 388, (ah) 131 909
Emergency Scotland Island Water Contacts: click here for information (while online)
Weather
Join SIRA You can now join the Scotland Island Residents Association by clicking here. Please print the page you see and return the completed form to SIRA at this address: The Treasurer, SIRA, PO Box 70, Church Point 2105. Please NO CASH. Contact SIRA at sirapittwater@hotmail.com

Join WPCA

To join the Western Pittwater Community Association, contact Larry at larrye@aftrs.edu.au or click here or phone 02-9979-5026 for more information.
Archived Newsletters A complete set of past electronic newsletters since May 2000 can be found and read at http://www.scotlandisland.org.au/newsletters/archive.html or by clicking here

or by visiting the Mona Vale Library.
The future of this newsletter is in your hands. More than 700 residents and friends read this electronic newsletter monthly. Please tell your friends and neighbours to subscribe. If you are particularly literate in matters computing, you might like to help them follow the very simple path to subscription. It is easy to join. Simply click here to join, leave or change options or go to following address: http://www.scotlandisland.org.au/signup

Finally:
If you would like to contribute to this newsletter it's easy!. Send an e-mail to the editor by clicking here. Type your short contribution (100 words would be fine) and assuming it is of general interest to the community, does not include matter of a political nature and is not offensive to your neighbours, it will appear next month.

To get on and off this newsletter, or to change your options, - click here or got to: http://www.scotlandisland.org.au/signup
The views expressed in this newsletter are not necessarily the views of the Scotland Island Residents Association (SIRA), or any of the associated Pittwater Offshore Resident's Committees