German producer Roger Shah brings out his Naughty side and delivers a pumpin house based remix of Emma Hewitt new single "Foolish Boy".

Check out Emma Hewitt - Foolish Boy (Roger Shah Naughty Boy Remix)
Aly and Fila meet Roger Shah feat. Adrina Thorpe - Perfect Love OUT NOW on all portals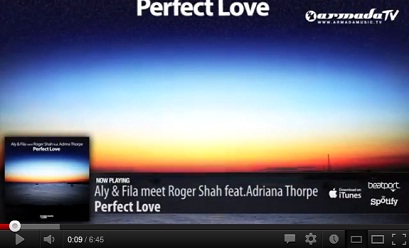 Premiered at the massive ASOT550 celebrations and a collaboration of two of EDM's biggest names, is the beautiful 'Perfect Love' ft. Adrina Thorpe. Aly & Fila and Roger Shah are geared for the summer. A solid Future Favourite on the A State of Trance show, given a warm welcome by the ten thousands of trance lovers at the grand finale of A State of Trance 550 in Den Bosch. 'Perfect Love' is the fourth collaboration of US singer Adrina Thorpe and producer Roger Shah. Her voice, known from early classics 'Who Will Find Me' and 'Back To You', gives light to another quality production once again. 'Perfect Love' melts the sounds of Egyptian duo Aly & Fila with that of German producer Roger Shah. The result? A strong and catchy track that has already won the hearts of thousands.
Tracks:
Perfect Love (Original Mix) (06:34)
Perfect Love (Radio Edit) (03:41)
Download on iTunes: http://bit.ly/PerfectLoveIT
Listen on Spotify: http://bit.ly/PerfectLoveSF
Download on Beatport: http://bit.ly/PerfectLoveBP
Check the album on ArmadaMusic.com: ttp://bit.ly/PerfectLoveAM

Official Music Video Coming Soon... Stay tuned!

2 days till end of DJ Mag Top 100 DJs poll 2012 SHOW YOUR LOVE - Vote for ROGER SHAH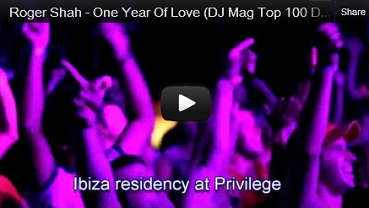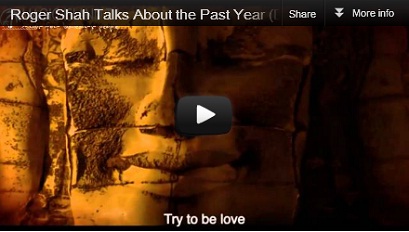 Sunlounger feat. Zara Taylor - ''Try To Be Love'' Remix Contest Winners Announced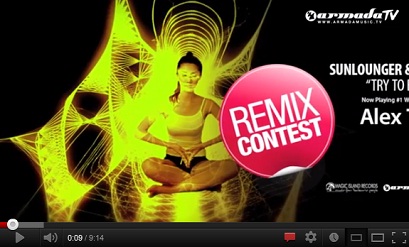 You've had 30 days of time to create your very own interpretation of Roger Shah's 'Try To Be Love' ft. Zara Taylor. The remix competition for his Sunlounger hit became an exciting contest of creativity. We got lots of quality entries, by many upcoming talents. It is with great pleasure that Roger Shah has named three winners, whose remix will be featured in the remix pack of the single, set for release in October! It was a close call, but after having several remixes stuck on repeat, Shah managed to point out the three winning names. The absolute winner of the 'Try To Be Love' remix contest is Alex Tasty from Tikhoretsk, Russia! His remix managed to stand out, riding an eclectic sound of break-beat, prog-house and a slice of trance, having a great drive to it. Alex isn't only the lucky winner of a release on Magic Island, but will also receive an FXpansion Plugin Pack worth more than € 500,-! The number 2 winning remix, comes from Thomas Hayes, who's studio's located in Greenvale, Australia. His remix is strong and uplifting, with a delicate and warm prog-trance sound. Last, but definitely not least, we'll introduce you to the talents of Hipnos When The Sun, reigning from Vrsac, Serbia. He stripped down 'Try To Be Love' to a piano-driven anthem with a big-room pay-off. We'd like to congratulate these talents and hope to be hearing a whole lot more musical masterpieces from their studio!
ROGER SHAH ONLINE MERCHANDISE SHOP LAUNCH
We are pleased to welcome you back to the Official Roger Shah Merchandise Store For Sale while supplies:
Women's Roger Shah Tank with Rhinestone Trim (Available in Black or White)
Men's Roger Shah V Neck Tee
Large Magic Island Window Sticker (Available in Black or White)
Women's Openminded Fitted Tee
Men's Openminded V Neck Tee

Visit www.rogershah.net and get your order today!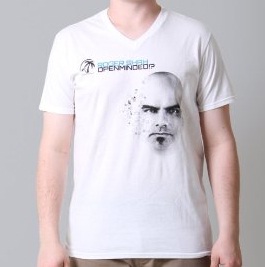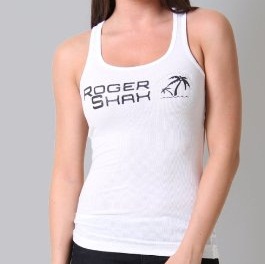 Roger Shah- Australia Tour in September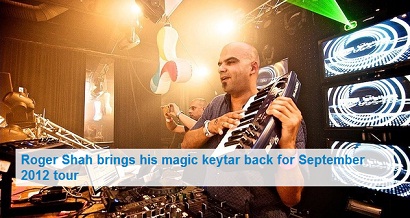 One of the world's finest proponents of beautiful Balearic trance will be leaving summery shores of the European summer in September, returning to Australia for a solo club tour. Roger Shah will be playing shows across Perth, Melbourne, Gold Coast and Sydney; and do you think he'll bring his infamous wireless keyboard with him for some impromptu live performances? You can bet your life on it. Lovingly remembered by the trance community for his 2008 anthem Lost, Roger Shah has otherwise been incredibly prolific in the studio, releasing no less than seven artist albums and compilations in the past 3 years alone. His most recent effort was Openminded?, an artist album that saw him experimenting with both music for the club, as well as more downtempo listening, across its two discs. Openminded? included his collaboration with vocalist Sian Kosheen, to recreate the club classic Hide U. You can expect he'll be recreating it live on his magic keytar, along with plenty more of his own productions, when he returns to our clubs in September.
Future Entertainment pres. Roger Shah club dates:
Fri 14 September – Shape, Perth
Sat 15 September – Room680, Melbourne
Thu 20 September – Trinity Bar, Canberra
Fri 21 September – Platinum, Gold Coast
Sat 22 September – Metro Theatre, Sydney