DUTCH GOVERNMENT ON BDS ACTIVISM

Responding to parliamentary questions Dutch Foreign Minister Bert Koenders has recently affirmed that "statements or meetings concerning BDS [boycott of Israel] are protected by freedom of expression and freedom of assembly, as enshrined in the Dutch constitution and the European Convention on Human Rights." Koenders also said that the Dutch government regularly discusses BDS with Israel and makes clear to Israel that "endorsing BDS falls under freedom of expression." Click here.
SWEDISH FOREIGN MINISTRY ON BDS

Responding to media queries, Sweden's Foreign Ministry has also previously confirmed that to Sweden BDS "is a civil society movement" and that "governments should not interfere in civil society organization views." Click here.
CANADA: ISRAELI LOBBY FAILS IN PASSING ANTI-BDS LEGISLATION

In a blow to the Israeli lobby, lawmakers in Ontario, Canada's most populous province, last week rejected a law that would have punished BDS activism. Click here.
BDS PALESTINE WINTER HOODIES IN STOCK (JHB)

BDS "Boycott Apartheid Israel" hoodies are now available for R200 at BDS South Africa's Johannesburg Head Offices (5th Floor, Mishumo House, 77 de Korte Street, Braamfontein). 

All BDS SA sales proceeds (of hoodies, golf shirts, tshirts, scarves, books etc.) go toward the or organization's running costs of BDS South Africa

. Click here for more info
ISRAEL'S ATTACK ON BDS BOYCOTT OF ISRAEL MOVEMENT IS BACKFIRING

Having failed to stop the growth of the BDS movement, Israel has launched an unprecedented attack against the non-violent international boycott, divestment and sanctions (BDS) against Israel movement.
In addition Israel has openly boasted that it is spying on international BDS activists and has imposed an effective travel ban on one of the foremost BDS leaders, Omar Barghouti. However, Israel's repression is backfiring with Amnesty International, Human Rights Watch and several Governments across the world coming out in support of the #RightToBoycott Israel - a boycott seeking to end Israeli human rights abuses and create the necessary conditions for a just and peaceful solution to be negotiated, similar to the case of Apartheid South Africa.
OVER 300 EUROPEAN HUMAN RIGHTS ORGANISATIONS, CHURCH GROUPS, UNIONS, POLITICAL PARTIES CALL ON EU TO SUPPORT RIGHT TO BOYCOTT ISRAEL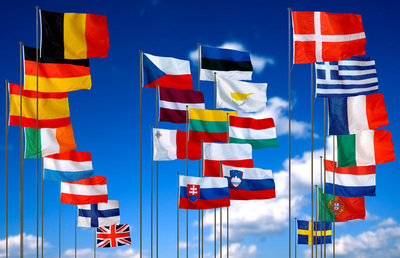 More than than 300 European human rights and aid organisations, church groups, trade unions and political parties have called on the European Union to defend the right of individuals and institutions to take part in the Palestinian-led Boycott, Divestment and Sanctions (BDS) movement.
In an open letter to the EU Commission, signatories have called on the European Union to: "uphold its legal responsibilities, including by defending against illegitimate attacks against individuals, groups, and institutions involved in BDS movement, and to hold Israel accountable for its violations of international law….[and] to introduce human rights guidelines guaranteeing freedom of speech and right to boycott".
The 353 strong list of signatories includes: Transform! Europe – a european network of 28 European organizations from 19 countries, the Irish Congress of Trade Unions, The Norwegian United Federation of Trade Unions, Parti de Gauche in France, Spanish political party, PODEMOS, Norwegian Church Aid, major Belgian NGO coalition CNCD 11.11.11, Defence for Children in Belgium, the international catholic peace movement Pax Christi International in Belgium and major French Catholic NGO Terre Solidaire.
Aneta Jerska, the coordinator of the European Coordination of Committees and Associations for Palestine (ECCP), one of the organisations that has signed the recent letter to the EU, has commented: "This is a powerful sign that European public opinion is increasingly viewing BDS as an act of free speech. We will continue to fight to bring an end to Israel's unjust system of oppression over the Palestinian people."
Click here for more information.
JOIN BDS SOUTH AFRICA'S
EMAIL MAILING LIST
To join BDS South Africa's email mailing list (& receive these newsletters) send a blank email message to alerts@bdssouthafrica.com
DONATE TO BDS SOUTH AFRICA
BANK: First National Bank
NAME: BDS South Africa
NUMBER: 62273997943
BRANCH NAME: Rosebank
BRANCH CODE: 253305
SWIFT CODE: FIRNZAJJ 

BDS SA, is a registered Public Benefit Organisation (PBO) with Section 18A tax-deductible status. This means that any donations made to us can be used to apply for tax exemptions. Kindly send copy of proof of payment to finance@bdssouthafrica.com for receipt.