---
Contents
---
Gwyn's

Illustration 'Old Times'

To download a full version of this months image ready for printing, just click on the image.










You can contact Gwyn Perkins by email at g.perkins@gwyn.com.au





---
Scotland Island Motor Vehicle Registration Day
9am to 3pm on Saturday, July 6th, 2013

I will be attending Scotland Island Rural Fire Station to examine all registered motor vehicles. As usual, my mate Bruce Healey should be there depending on how well he is.

As I have done this since 1995-96, with the help of Bruce Healey and Cass Gye as well as Graeme Richmond, I thought it only fair to notify you well in advance.

For further information, please contact Cass BUT....make sure you car looks at least presentable for the occasion because if it looks like junk, it will be treated as such.

Proceeds go to the Rural Fire Service on the Island.



BRING: REGO PAPERS PLUS MOTOR VEHICLE


COST: $60.00 PER VEHICLE $10.00 S.I.R.F.B. $70.00 TOTAL

Please note abandoned or wrecked vehicles around the island will be photographed be marked with a sticker for removal.

Regards,
Brian "Friendly" Friend



---
School Holiday Day Care on the Island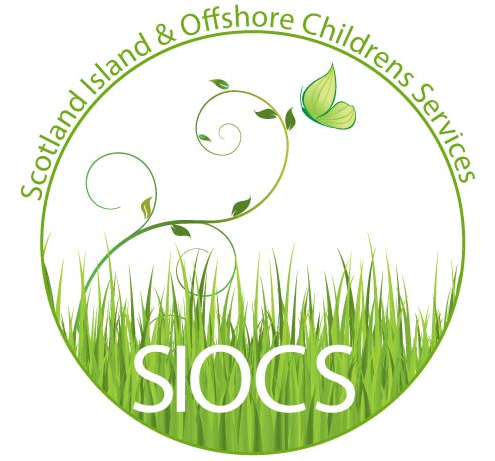 Need child care during preschool holidays?
Scotland Island Kindy is open during the winter holidays for casual enrollments.
SPECIAL ACTIVITIES WILL BE ORGANISED!
Please enquire at
SIOCS@outlook.com
or call 0413 724 113
Opening hours are 7.30am - 5.30pm
Maximum age: 5 years old
Book your place NOW!

---
POD 2013 Pittwater Offshore Directory
Errors and Omissions in the Directory
Please update your recently delivered directory with the following details.
Broken Bay Lighterage page 109 email address should be victoby@bigpond.net.au
Michael Doherty 0414 983 488
Sarah Polomka 0420 926 289
Marion van der Driesschen 0431 45743

---
Letters to the Editor



Open letter to Chris Brown



Dear Mr Brown I was interested to read your letter on the amalgamation of Pittwater Manly and Warringah. However I am not sure that your support based on "economies of scale theories" such as 1 GM instead of 3 etc., would actually work. Ask the employees at ANZ or Holden?

In addition with an off-shore community of around 1000 we represent 2% of Pittwaters pop. of 57,000. Therefore a reasonable loud voice in support of our own affairs. If amalgamation were to happen this voice would shrink to .02%. Believe me as someone who worked for many years for Local Councils in London any requirements of such a minute local group would be totally ignored - (economies of scale definitely would be at work here).

Historically Pittwater has a (reasonably) good record for management altho not perfect I agree. Alas other councils have not been so lucky. It is a matter of record that one Council lost quite a few million of ratepayers money on a "sure thing" stock market investment while others have been sacked twice in the last few years and a Government Administrator installed. Hmmm - not a good sign I think.

I think a nice riotous debate would be good here but if that doesn't appeal please feel free to phone me and/or we can arrange afternoon tea at my house (I'm in the PON) and explore the issues further.

Yours sincerely
Teresa Valenti



---
Pink Floyd - Dog Side of the Moon
Encore for our Friend
Coming soon
23-24, 30-31 August from 7:30pm
New videos, new songs, special guest stars: Tina Harrod, Lachlan 'flip' Hamilton, Rick Faulkner
Scotland Island Community Hall
23-24, 30-31 Aug 7:30pm
Tickets $20 on the door
B.Y.O.
If you missed it last time, don't miss it this time. If you saw it last time, you'll want to see it again.

---
Woody Point Yacht Club
The Commodore's Cocktail Party, August 10
You have been invited to the Palace
to dine with the Queen
Join the rich and famous
Woody Point Yacht Club presents
"THE COMMODORE'S COCKTAIL PARTY"
To be held at B.Y.R.A. on August 10th
Theme for the evening
"The Great Gatsby"
More details to follow.
Watch this space…

---

Local Council Notices

Holiday Fun at Mona Vale Library





School Children are invited to take part in some fun activities at Mona Vale Library these holidays,




with two movie afternoons planned and a cultural event celebrating the Guringai Festival.



There will be two free screenings of the ever popular Walt Disney children's classic The Jungle
Book at 2pm on Wednesday 3 and 10 July at Mona Vale Library.

First produced in 1967, this colourful musical tale is loosely based on Rudyard Kipling's stories and
traces the adventurous steps of young 'Mowgli' from his infancy to boyhood.

Set in the wilds of the Indian Jungle, this engaging tale will entertain youngsters with life lessons
from Baloo the bear, the scoundrel tiger Shere Kahn and Kaa the predatory python.

The main character Mowgli enjoys a journey of discovery, overcoming fear, the true value of
friendship and earning trust - all with help from his jungle friends!

The movies are free; however bookings are essential and can be made by calling: 9970 1600.
A cultural experience all children are sure to enjoy is the Aboriginal Cultural Connection, being held
as part of the Guringai Festival.

Mona Vale Library Manager, Cathy Howie said event highlights included a didgeridoo show,
traditional Ochre face painting as well as a song and dance performance.

"Children will also have an opportunity to take part in an Aboriginal art session and enjoy traditional
storytelling," Ms Howie added.

The Aboriginal Cultural Connection is suitable for children aged between five and 12, however
children under the age of seven will require parental supervision.

The event will take place on Wednesday 10 July from 11am until 12.15pm, in the Pelican Room at
Mona Vale library.

As places are limited please book early to avoid disappointment. Bookings can be made by calling
9970 1600 or at the library's front desk. The cost for this event is $10.00 per child.

Media contact: Rebeccah Vick Ph: 9970 1608


---
Fun winter Holiday Activities for Kids



Pittwater Council's Coastal Environment Centre (CEC) has announced the release of an exciting winter holiday program for kids.



Kids on the Coast is offering healthy and fun outdoor activities for 5 to 12 year olds on 1, 4,5, 9, 11, and 12 July.

There will be a mix of activities including Deep sea discovery where kids can learn about the beautiful and bizarre creatures that live deep in the ocean depths.

Alternatively they can become a Rock platform investigator by discovering the amazing creatures that call rock platforms home. Or enter the Nutty Professor's Lab by getting involved in fun scientific experiments.

Natural Environment & Education Manager Mark Beharrell said the program encouraged children to explore beaches, rock platforms, headlands, bushland, wetlands and the Narrabeen Lagoon foreshore.

"Kids on the Coast is the ideal school holiday experience. The program gives children the chance to learn about our natural environment in a fun and interactive way," said Mr Beharrell.

Two hour sessions are held from 10am to 12pm and 1pm to 3pm. The cost is $22 per child per session, with full-day sessions available from 10am to 3pm at $55 per child, (for standard activities) which includes supervision between sessions (BYO lunch).

The Kids on the Coast program was awarded top prize in the 2011 Northern Beaches Local Business Awards for 'Outstanding Education Service'.

The CEC is located at Pelican Path, Lake Park Road, North Narrabeen, only 300m from the North Narrabeen beach entrance.

Book online at www.pittwater.nsw.gov.au/ceckids or for more information call 1300 000 CEC (232).

Mark Beharrell, Coastal Environment Centre Ph: 9970 136


---
Warriewood Valley Review Adopted


Pittwater Council adopted the Warriewood Valley Strategic Review Report at a special Council meeting held last week.



The review was carried out during 2011 and 2012 in a partnership between Pittwater Council and the NSW Department of Planning and Infrastructure. The review has examined the development potential of all undeveloped land remaining in the Warriewood Valley.

Independent consultants took into account flooding issues, urban design, transport and traffic scenarios and the economic viability of undeveloped sites in the Valley for the strategic review.

The review report has recommended 32 dwellings per hectare for most undeveloped sites, up from the current 25 per hectare.

However the Council has rejected a call from the Director-General of NSW Planning Sam Haddad for flexibility on densities in the future.

Mayor Jacqui Townsend said while she was pleased that there was now a clear way forward for development in the Valley, the Council was against any suggestion that densities could be increased.

"We must give residents certainty that development in the area will not be unrestrained."
"The strategic review report as it stands provides Council with a clear framework within which it can make informed decisions on future development applications and at densities the community can
Mayor Townsend said future housing types in the Valley would include a mix of small lot housing, low-level apartment buildings, townhouses and terraced houses and would allow properties in Fern Creek Road and Orchard Street to be rezoned to residential.
No changes were proposed however for the area known as the Southern Buffer, which extends from Boondah Road to Jacksons Road up the perimeter of Warriewood Centro.

Mayor Townsend said that landowners in the Southern Buffer would need to investigate future redevelopment opportunities for their land, with development applications to be assessed by the

The Mayor said she was heartened to see many residents and landowners being part of the consultative process during the review and at the meeting last night. "Over 300 community members attended public meetings and over 350 formal submissions were received. It was a tremendous concession the community made last night by acknowledging that the review was the only way to have trust in future development in the Valley."

To view the Warriewood Valley Strategic Review visit www.pittwater.nsw.gov.au

Media contact: Mayor Jacqui Townsend Pittwater Council Ph: 9970 1104



---




AUTHOR TALKS





A History of Antarctica




By Stephen Martin



This publication has been completely revised and rewritten with new information, maps and illustrations, bringing the fascinating story of people in Antarctica up to date. The book also reveals the importance of this continent to
international science, environmental change,tourism and politics.

Stephen Martin is a writer and Antarctic historian who has travelled south since 1994as a history lecturer, tourist and sailor. reworked for many years with the Antarctic collections of the State Library of New South Wales and the Antarctic collection of Kerry Stokes.

Other publications include The whales journey and Penguin.

The talk will begin at 3pm at Mona Vale Library
1 Park Street, Mona Vale.
Bookings are essential;
to book phone 9970 1600.

Following the talk there will be book signings and light refreshments.

Admission is $5.



---
Introduction to Vinyasa Flow Yoga
Awaken your body and mind!
Learn how to integrate your breath with flowing yoga poses.
Forms a great introduction to
dynamic yoga
as practiced
on the Island on Saturday morning.
Small classes with Island local teacher, Nadine
10 week course from
Thursday 4th July at 6 – 7.15pm
At Health Space
Mona Vale
Bookings recommended
Ph (02) 9979 8887
www.healthspaceclinics.com.au

---
Free Free

Couch
Jarvi/Jacobean style Lounge Suite.
3 Seater Couch and 2 single Chairs
Solid Hardwood Frame, Cane Lattice Sides
One back cushion missing,
Some damage, super comfy
On Island:

Call Shona: 0401798869
Or Boyd: 0417991499







---
---
The Local Guide
Community Information
Scotland Island Web Site

www.scotlandisland.org.au

What's On in Pittwater - Self Editing Event Calendar

click to go to the Calendar

Scotland Island Community Vehicle -

0404 103 700
Number, Usage & Charges

Scotland Island Rural Fire Brigade -

9999 4404
http://www.sirfb.org.au

West Pittwater Rural Fire Brigade

- 9997-3795
www.westpittwater.rfsa.org.au

Offshore Photo Gallery

offshore gallery
Scotland Island Residents Association (SIRA) Membership Application

- click here to download
West Pittwater Community Association (WPCA)

- http://www.wpca.org.au
Scotland Island Water


SI Emergency Water Contacts and Guidelines for water: click here for information and contacts
Scotland Island 'Water Agreement' - click here to download
Scotland Island Children's Centre

- (SIOCS - Scotland Island & Offshore Childrens Services)
Catherine Park (Long Day Care Service) 7.30am - 5.30pm (Tues, Weds, Thurs & Friday)
Other services include: School Holiday Programme / Facility & Equipment Hire
For information call 0

2 9979 7856

or email: siocs@comcen.com.au
Scotland Island Community Hall Bookings:

Kez on 9999 4092 or kezborthwickbolton@gmail.com
---

Transport
---
Real Estate
---
Services, Clubs & Accommodation
---
Island Classes (Fitness, Dance, Art etc)
Pilates, Meditation and Group Fitness with Patrice

- 0406 483 036 patrice.corrie@gmail.com
Art with Max

- Watercolour classes. Phone Max on 9997 4527
Art Classes

- drawing and painting in oils, acrylics and mixed media- Marion 9979 3993 or 0431 457 431
@ Nathalie's Table - Cooking Classes

- Mediterranean cooking - Nathalie - 9999 4449
Dru Yoga

- Tuesday 9.00 to 10.30 Tuesday morning - Phone Katya on 0414 187 916
Dynamic Yoga

- Saturdays from 9am - 10.30am 0402 752465 nadineomara@gmail.com

---
Groups
Gurdjieff / The Forth Way

- Call John on 9979 5584, Marion on 9979 3993 or Anne on 9999 3478
Green Group For Catherine Park

- Run by SIOCS - Emmie Collins on 0405 330 781
WOW - Women on Water

- meets 4 times a year - Jenny Frazer 0410533728 / 99994460.
Parents & Kids Groups Playgroup

- Run by SIOCS - email Emma trysemz@tpg.com.au
Scotland Island Players

- contact Bob or Kez on 9999 4092
Catherine Park Bush Care Group

, 2nd Sunday @ 9.30am, Sharon Kinnison @ 9997 6017
Elizabeth Park Bush Care Group

, 1st Saturday @ 9 am, Bob Bolton @ 9999 4092
Island Thinking Group -
Roy Baker, 9999 6891, roybaker99@yahoo.com
Offshore a capella choir

– Saturdays at 2:30 pm, SI Community Hall. Call CB on 9997 2035.
---
Government Organisations
---
Airlines, Buses and Railways
---
Weather
Scotland Island Tides, Moon phases, Sun rise & set
Local Weather Forecast

Radar weather for Sydney (128k circle)
---
Emergency Contact Numbers
ALL EMERGENCIES (Police - Fire - Ambulance)
000
Police Assistance Line & Information
13 1444 or 9281 0000
Broken Bay Water Police
9910 7899 or 0412 162 093
Marine Rescue Broken Bay - Weekend

(

02) 9999 3554 - (02) 8411 1121



Marine Rescue Broken Bay - VHF Radio channel

VHF Radio Channel:

VHF 16


27MHz Radio Channel:

86 or 88



Scotland Island Rural Fire Service
9999 4404
Elvina Bay Rural Fire Service


9997 3795



Lovett Bay Rural Fire Service


9979

1612



Mackerl Beach Rural Fire Service


9974 1162



Headquarters Terrey Hills


9450 3000



NSW Fire Service General Information 9265 2999
9265 2999
Rural Fire Service General information
9450 3000
State Emergency Service, Warringah/Pittwater SES
13 25 00 9486 3399
National Parks & Wildlife Service: 000, general information
9457 9322
Dept of Community Services: general information
9977 6011
Sydney Water
132 090
Energy Australia
131 388, (ah) 131 909

---
Join SIRA
You can now join the Scotland Island Residents Association by
clicking here.
Please print the page and return the completed form to SIRA at this address:
The Treasurer, SIRA, PO Box 70, Church Point 2105.
Please NO CASH.

Contact SIRA at
sirapittwater@gmail.com
Join WPCA

To join the Western Pittwater Community Association, contact Michael Wiener at
m2wiener@bigpond.net.au
---
Archived Newsletters


A complete set of past electronic newsletters since May 2000 can be found and read at https://ymlp.com/archive_gesgjgm.php or by clicking here or by visiting the Mona Vale Library.

The Island website is at www.scotlandisland.org.au


---
To Contribute


If you would like to contribute to this newsletter it's easy!. Send an e-mail to the editor (editor@scotlandisland.org.au) or by clicking here. Type your contribution (100 words or so would be fine) and assuming it is of general interest to the community, does not include matter of a political nature and is not offensive, it will appear next month.

Subscription Information


To get on and off this newsletter,

click here

or got to:

http://www.scotlandisland.org.au/signup .


To change your address, click the 'modify' link at the bottom of this newsletter or send an email to the

editor@scotlandisland.org.au


---
Follow the PON
---
The Online Local Contacts Guide
Click HERE to load
The views expressed in this newsletter are not necessarily the views of the Scotland Island Residents Association (SIRA), or the Western Pittwater Community Association (WPCA)

---