NEW YEAR, NEW PROSPECTS!
EXPLORE, COLLECT, SHARE & LEARN THE CULTURE OF NATURE.

We warmly welcome you to join us at
Intersections, Art Rotterdam 2017
and introduce new Zandmotor artistic research by
artist-in-residence
Cocky Eek
during February, followed by parallel
artist-in-residence
Lotte Geeven
and
Maurice Meewisse
as part of the Mondriaan Fonds Binnenland Gastatelier Program during March-May.
With special thanks to the municipality of The Hague and Mondriaan Fonds.
INVITATION TO JOIN SATELLIETGROEP AT INTERSECTIONS, ART ROTTERDAM
'PROSPECTORS: THREE LAYERS OF LANDSCAPE'
FREE admission for Intersections! More information: www.artrotterdam.com
Open: Thursday  9/2: 11-19, Friday 10/2: 11-21, Saturday 11/2: 11-19 u and Sunday 12/1: 11-19
During Intersections, Art Rotterdam artists collective Satellietgroep presents in collaboration with De Onkruidenier and guest artist Flora Reznik 'Prospectors - Three layers of landscape'. 
We show a non-romantic approach of artistic manual labour; of art as durational research methodology, disseminating the raw materials of the roles we play as observers, actors, explorers and prospectors of liminal landscapes. With the tools we need, with the landscape ingredients, archives and lexicons we collect, and with the insights we discover and share while interacting within these open air public landscape laboratories and people. With special thanks to Stroom and Squat Deluxe.



WATERPIONIER - SATELLIETGROEP & ONKRUIDENIER
With 'Waterpionier', Satellietgroep and De Onkruidenier conducted fieldwork on several locations, studying the salt/sweet gradients of these changing landscapes. A mobile Cocktailbar has been developed to share the flavours from the landscape with visitors during climate tastings.
SPECIAL: PERFORMANCE WATERPIONIER COCKTAILBAR!
Can we taste climate change? Satellietgroep and De Onkruidenier invite you to share the taste of liminal landscapes with you during 'climate tastings' in the Cocktailbar on:

Thursday 9/2 15:30-17h, Friday 10/2 15:30-17h, Saturday 11/2 13 -14:30h, Sunday 12/2 13 -14:30h.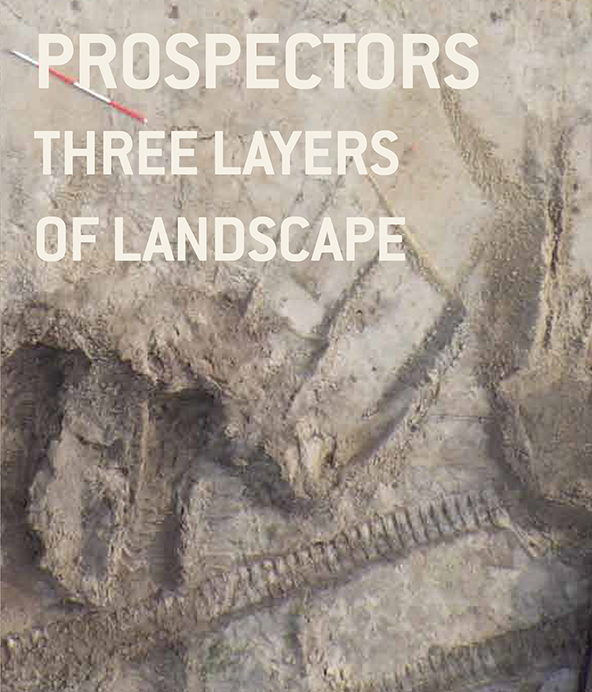 CECI N'EST PAS UNE POMME DE TERRE - LOTTE BOSMAN

Lotte Bosman presents a part of her research into root growth. How deep the roots of a crop grow, doesn't depend so much on the species as on the soil that it is planted in. Potatoes in general, have relatively weak roots that grow around 40 centimeters into the soil. But how far will they reach without this resistance of the earth?
www.lottemilenebosman.com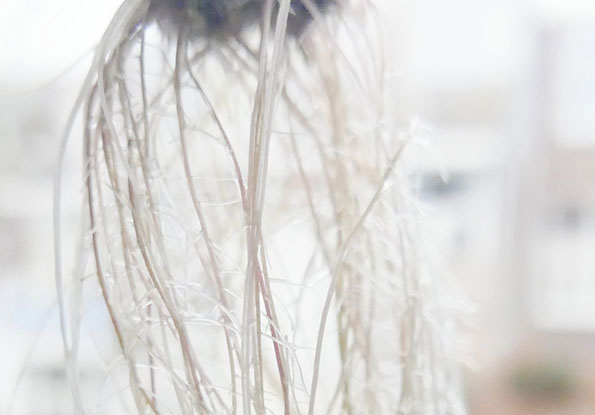 HOLE - FLORA REZNIK
As a student in ArtScience Interfaculty of the KABK and KC The Hague, Flora Reznik was part of the program ElementsLabs, which took place on the Zandmotor. There she developed her work 'Hole'. For this project she kept returning to the Zandmotor during a period of eight months, to dig a hole.
 www.florenciareznik.com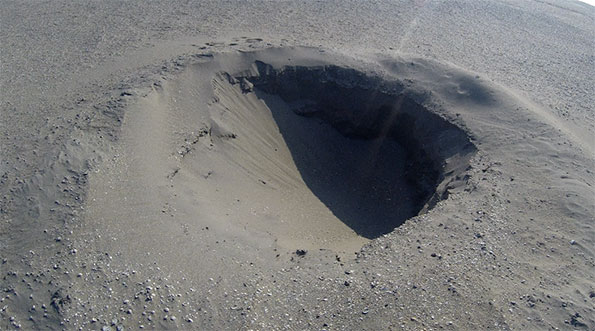 NEW ZANDMOTOR ARTIST-IN-RESIDENCY: COCKY EEK - LANDING SITES


During this artist-in-residency there are a two public presentation moments at the Zandmotor:

Friday February 17 at 13:00h and Friday March 3 at 13:00h.
You are very welcome to join
, please contact us

in advance at

satellietgroep@gmail.com
The Zandmotor is a man-made landscape that will dissolve in about 15 years into sea, beach and dunes. Right now, how can we sense its wide-open space and the movement it contains in all its intensity? The body is always located in relation to the space that contains it. Space is something that is experienced in motion that first makes it appearance through movement. During this research period body and space are the materials that are set into relation to each other. At the Zandmotor we will explore and develop wearable interfaces to create new sensory relationships in which our inner landscape will converge with the landscape that surrounds us. The interfaces will stage us in a contemporary drama in which we are part of and separate from our environment.
Landing Sites is a project by Cocky Eek in collaboration with Matthijs Munnik, assisted by Geartsje van der Zee.
The process of Landing Sites can be followed at the blog
https://landingsites.wordpress.com/
The outcomes of the artist-in-residence at the Zandmotor will be presented at the Oerol Festival 2017 and in September at the Zandmotor itself.
Landing Sites is a coproduced by Schweigman& http://www.schweigman.org/ and Satellietgroep with financial support by Stroom Den Haag.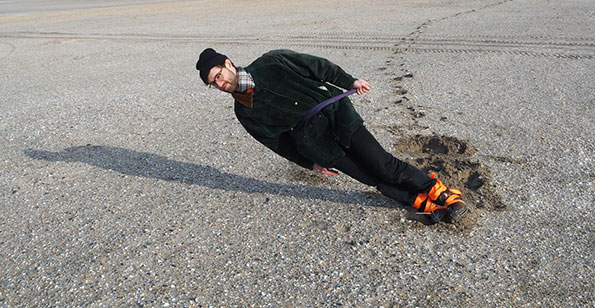 You can also contribute to the activities of Satellietgroep! Spread the word or invite us for a presentation, research, collaboration or exchange project. Satellietgroep works also on commissions. Feel free to contact us at satellietgroep@gmail.com or browse our website
www.satellietgroep.nl
for ideas. 
DCR GUESTSTUDIOS
Satellietgroep programs 3 DCR Gueststudios at DCR, the cultural incubator in The Hague that also houses 35 permanent studios for artists and designers, including the studio of Satellietgroep, Zaal 3 - laboratory for performing arts of Theater aan het Spui, sound studio Loos, Cloud Danslab and exhibition space Nest.
Contact our coordinator Lotte Bosman at dcrgueststudios@gmail.com if you are interested in a short or long term cultural visit in The Hague. More at www.gueststudio.com | www.dedcr.nl

Looking forward to meet you!
Jacqueline Heerema,
Francois Lombarts & Lotte Bosman.
Artists collective Satellietgroep (The Hague, 2006) explores through arts the social and ecological impact of the sea and coastal transitions on cities, people, communities and environments, and vice versa the influence of mankind on coastal transitions and climate change in The Netherlands and abroad. Our aim is to enhance public and professional awareness. Satellietgroep hosts artists in residents for artistic fieldwork, collaborate with locals and experts and develop new concepts and works that reflect the resilience of coexistence of man and water, in past, present and future.
Long term projects are 'Badgast' - artist in residency program at The Hague/Scheveningen (2009-2014), 'Now Wakes The Sea', the international exchange residency program in collaboration with international cultural partners (since 2012). Since 2014 Satellietgroep develops the first artistic research on the Zandmotor, the newest innovation on coastal protection called Building with Nature. In these programs artist in residencies are used as a research method to enable artists and scientists to do fieldwork and to work on site with local partners, coastal communities and experts in order to map out and research the current status of coastal transitions and to generate new narratives and perspectives. The programs function as an alternative source for collecting. New concepts and works are developed that we connect and contextualize with existing works for public events like traveling film festivals, exhibitions, workshops and presentations at expert conferences. Artist in residents are invited to critically explore and visualize the zones of coexistence of man and water and reveal different perspectives. By interconnecting coastal communities, arts and science we share local knowledge on global level to gain sustainable insights on coastal transitions that transcend local and national issues.