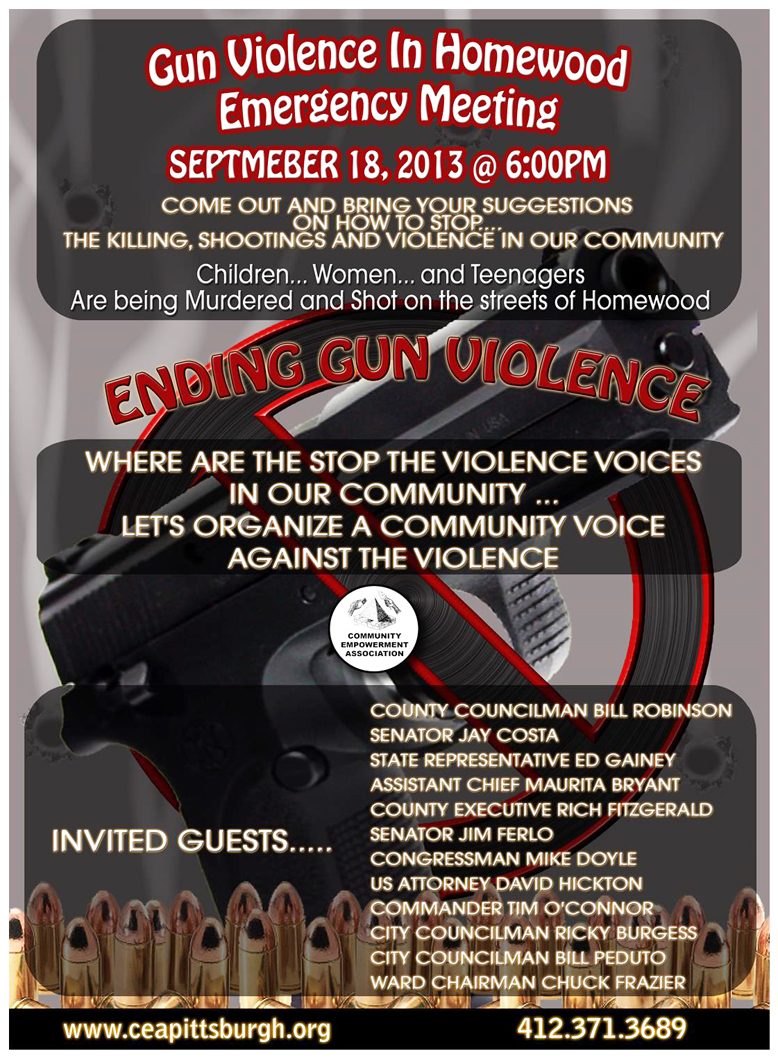 The Violence that is plaguing the Black community in Homewood and surrounding neighborhoods reflect a deeper and neglected underlining issues such as concentrated poverty, drugs, the crisis in families and schools, the high incarceration rates of Black Men and Women, joblessness, inequality, access to guns, disparities and a host of social structural impediments.
In the spirit of of cooperation, collaboration and mutual respect, Black Leadership, community organizations, residents, law-enforcement and elected officials must work collectively together in developing concrete strategic ways in addressing inner-city Gun Violence.
We are calling on political leadership and community leaders to come out and begin the process of bringing relief to the suffering and the fear of women and children that are subjected to the blood bath that is occurring in Homewood and the East-End.

Wednesday, September 18th @ 6:00pm
7120 Kelly Street, Pittsburgh, PA 15208

Point Blank! We must liberate the Black Community from the terror of Violence!!!