Some of Pittsburgh local black elected officials back Patrick Murphy in his bid to win the primary for Attorney General of Pennsylvania.
State Representative Jake Wheatley Jr. (D) of the 19th Legislative District and Pittsburgh City Councilman R. Daniel Lavelle, and former City Councilman Sala Udin are placing their support behind Mr. Murphy. What matters for them is Patrick Murphy is willing and has made a commitment to keep the focus of their constituency in mind when he is the Attorney General.
Working hard is easy for Patrick and is something he has done all his life. They firmly believe Patrick will do what it takes to move the AG's office in the right direction while ensuring the laws are upheld for all the residents of the Commonwealth.
Sala Udin stated, "Patrick Murphy has demonstrated where he stands by defending progressive legislation while a member of Congress, championing the repeal of "Don't Ask, Don't Tell," opposing the War in Iraq, and being one of the most outspoken and dependable members of the Congress in support of President Obama's agenda. If he's good enough for President Obama, he's good enough for me."
Representative Wheatley is supporting him because "as a veteran and legislator I know first hand the sacrifice and dedication required to serve others. Patrick epitomizes a servant leader and his commitment to the working families of Pennsylvania is unquestioned. I look forward to having an Attorney General who understands the inter connectivity of the causes of crime and reducing criminal activities."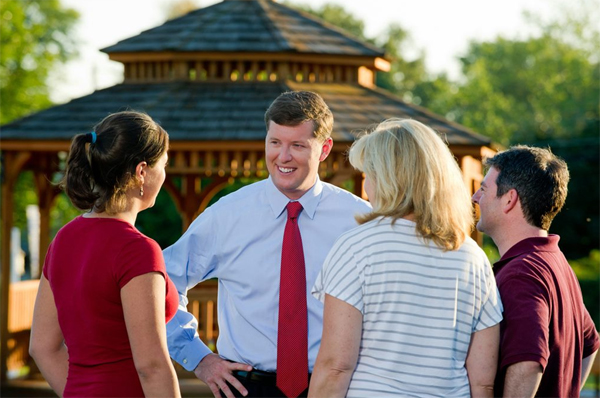 Councilman Lavelle stated that "He feels that Patrick Murphy will restore the integrity to the Attorney General's office after recent concerns stemming from the length of time it has taken to bring those to justice associated with the Penn State scandal. I also believe Patrick is ready to bring a new aggressive vision to the office of the Attorney General in Pennsylvania. Our community needs that."
Patrick is a former Congressman from the Philadelphia area, and a decorated Army veteran. He served in the Iraq War and in the Judge Advocate General's Corp.
FOR MORE INFORMATION ABOUT PATRICK J. MURPHY
VISIT THE OFFICIAL WEBSITE @ WWW.MURPHYFORPA.COM