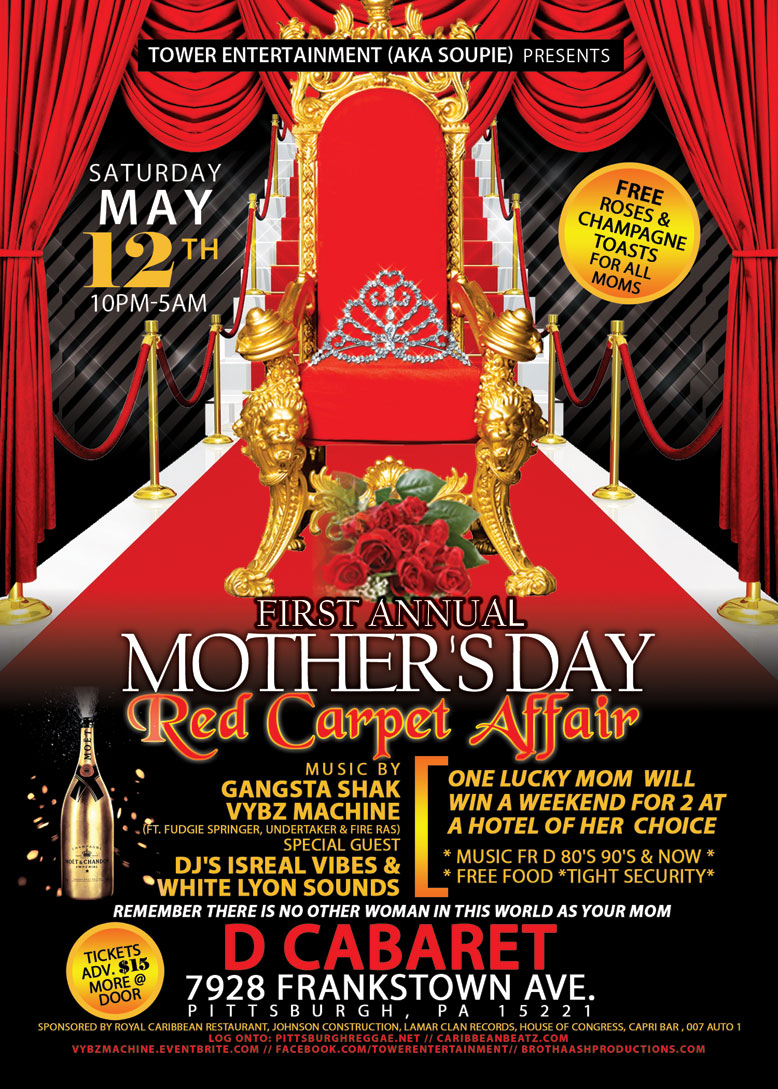 TOWER ENTERTAINMENT (AKA SOUPIE) PRESENTS
1ST ANNUAL MOTHER'S DAY
RED CARPET AFFAIR
Saturday, May 12th, 2012 from 10pm to 5am
D' CABARET BALLROOM (ENTRANCE ON WHEELER ST.)
7829 FRANKSTOWN ROAD, PITTSBURGH, PA
REMEMBER THERE IS NO OTHER WOMAN
IN THIS WORLD AS YOUR MOM!!!!!







TICKETS $15 IN ADVANCE
LIMITED CAPACITY
FOR TICKET INFORMATION CONTACT
412.362.1866 | 412.626.0997
MUSIC BY:
GANGSTA SHAK
VYBZ MACHINE
(FT. FUDGIE SPRINGER, UNDERTAKER & FIRE RAS)
SPECIAL GUEST
DJ'S ISREAL VIBES &
WHITE LYON SOUNDS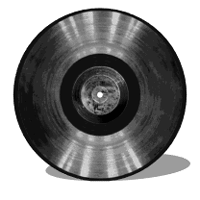 MUSIC FROM D 80'S, 90'S & NOW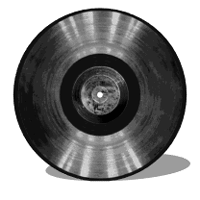 FREE FOOD | TIGHT SECURITY
ONE LUCKY MOM WILL WIN A WEEKEND FOR TWO (2) A HOTEL OF HER CHOICE!!!!!