I will be updating the Sunshine Yarns store on Tuesday, June 7th at 11am MDT! We have lots of exciting new things coming your way this week! I'll have bunches of new and repeated overdyes such as: Tea Party, Down the Rabbit Hole, Driftwood, Blackberry, Sedona, New Moon Alice, Caramel Swirl, Viola, Woodrose, Purple Poison, Spring Meadow and Unbirthday. All of these yarns will be available in either Classic, Luxury Sport, Merino Sport, Silk Cashmere 2ply, SW Merino Roving and/or SW BFL Roving. There will also be a few mini sets and a NEW SOCK kit (see details below). We hope you'll join us this Tuesday!
Yes, a Sock kit! I had the pleasure of meeting Carrie of Irish Girlie Knits Designs at Stitches West this year. I've been a fan of her work and was excited that she was interested in doing a design for us! Her new Capitola sock pattern is written for either Classic Sock or Luxury Sport and is a perfect way to spend your summer days. You'll want to just imagine yourself in Capitola, the beautiful beach village in Santa Cruz County where these socks were designed. We will be selling this exclusive kit this week in a beautiful array of colors in both weights. There will be many colors available in this kit -- perfect for summer knitting. The kits will be $30 for the Classic Sock, and $34 for the Luxury Sport.
And, if you haven't already, please stop by Facebook and "Like" our Sunshine Yarns page! We'll be updating the page with store update information, clubs, etc. and might have special announcements from time to time. You can go join or view our page here.
We will be posting more sneak peek pictures today and tomorrow! But, for now, we leave you with the new Capitola kit to dream over. To follow along and see more details, head to my flickr page or stop by the Sunshine Yarnies Ravelry group for more information!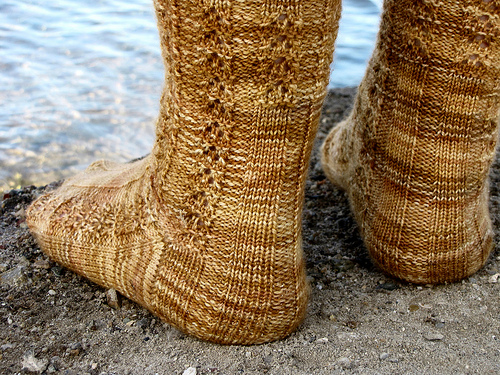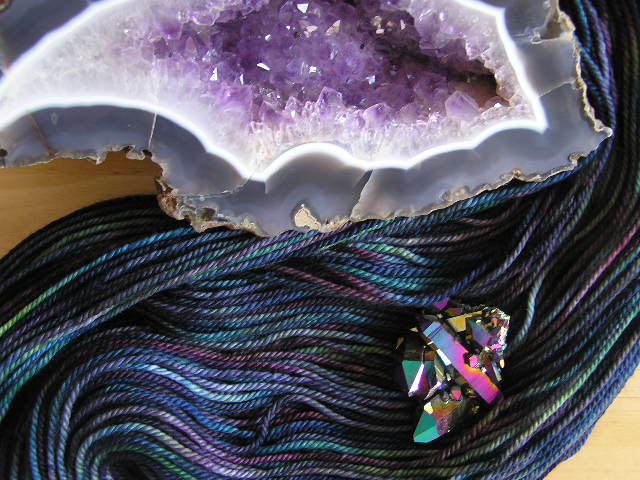 Thank you so much!
Dani
www.sunshineyarns.com
dani@sunshineyarns.com