If you cannot view this BAP E-Blast correctly CLICK HERE and click on
STAND UP FOR JUSTICE RALLY! JUSTICE FOR JORDAN MILES, LEON FORD, JR. AND ALL VICTIMS OF POLICE BRUTALITY! SAT., MARCH 8, 2014 @ 2:30PM!
STAND UP FOR JUSTICE RALLY!
Justice for Jordan Miles, Leon Ford, Jr.
and All Victims of Police Brutality!
RISE UP!
Saturday, March 8, 2014 @ 2:30pm
Obama School formerly Peabody H.S | 515 N. Highland Avenue, Pittsburgh, PA 15206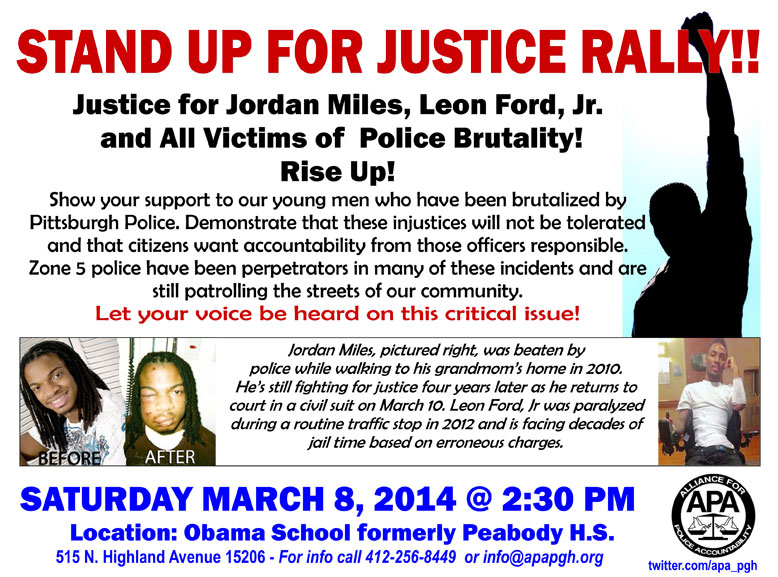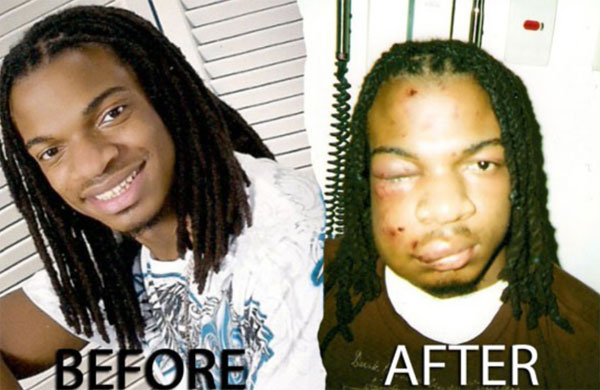 Jordan Miles was beatened by police while walking to his grandmom's home in 2010. He's still fighting for justice four years later as he returns to court in a civil suit on March 10.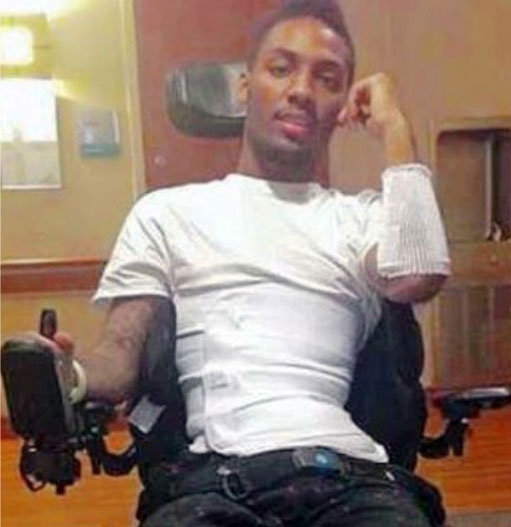 Leon Ford, Jr. was paralyzed during a routine traffic stop in 2012 and is facing decades of jail time based on erroneous charges.
"APA salutes Leon Ford Jr. for his organizing efforts."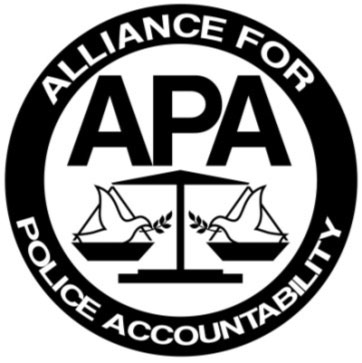 FOR INFORMATION
Call: 412.256.8449 | Email: info@apapgh.org