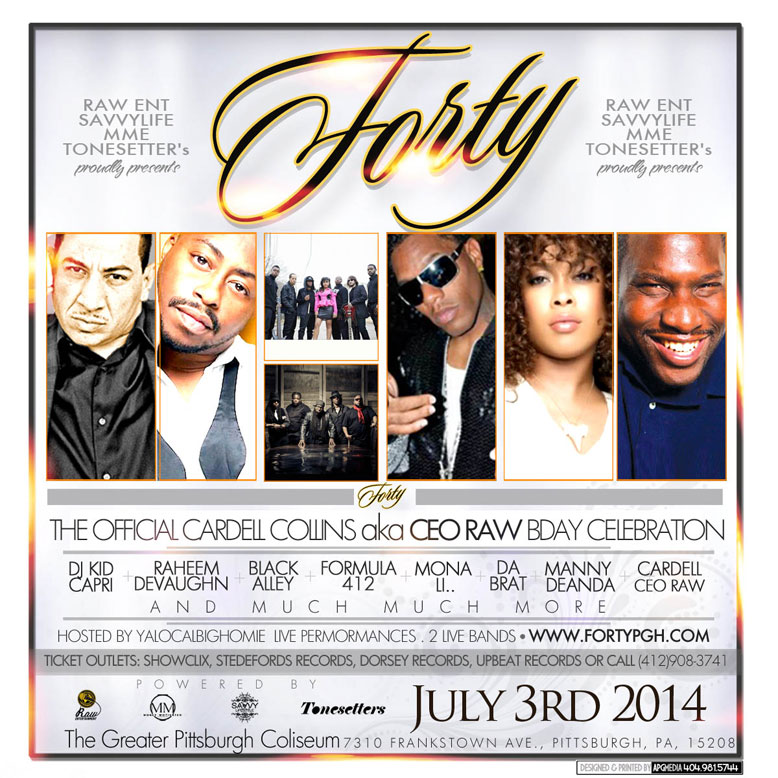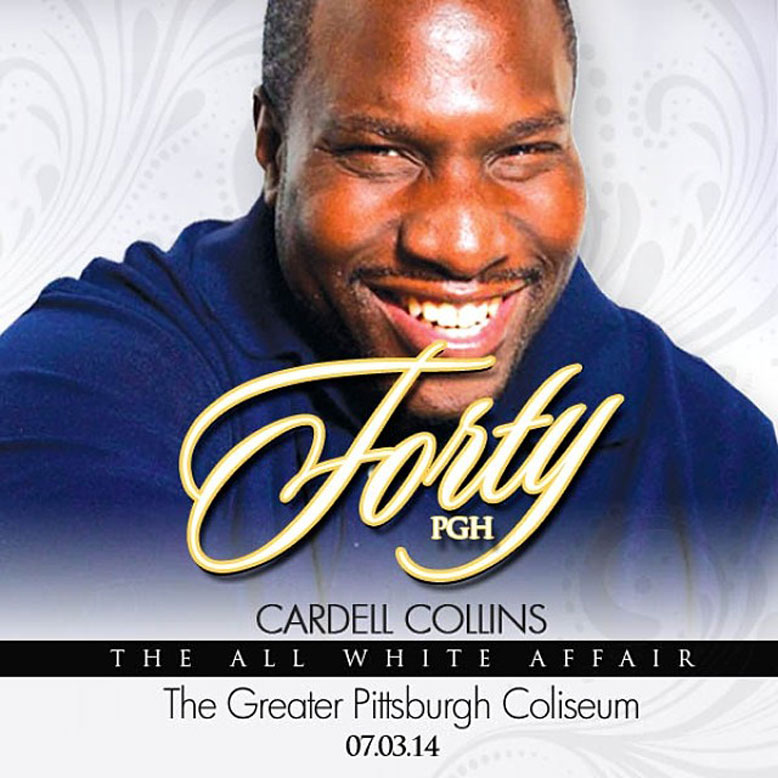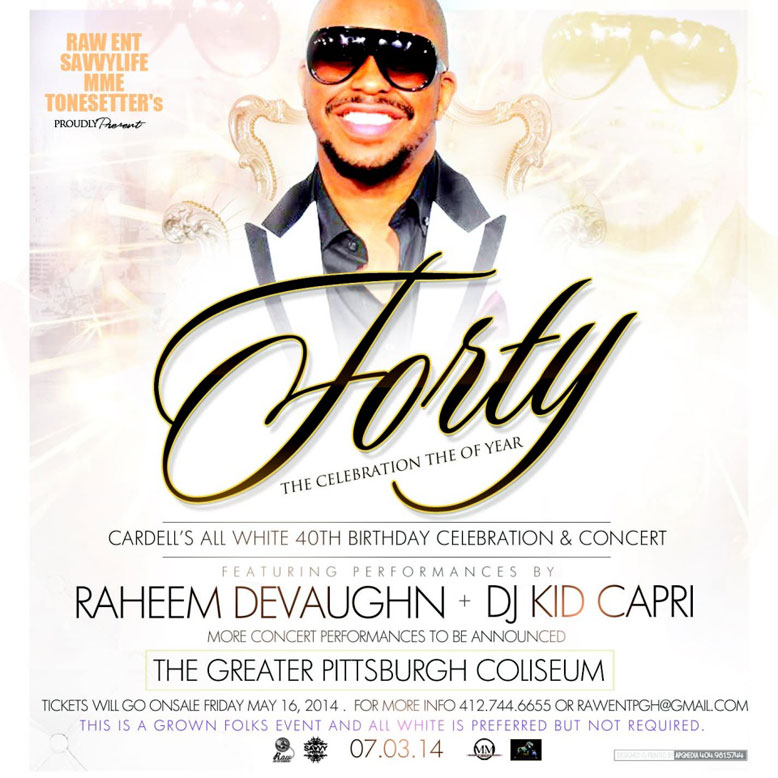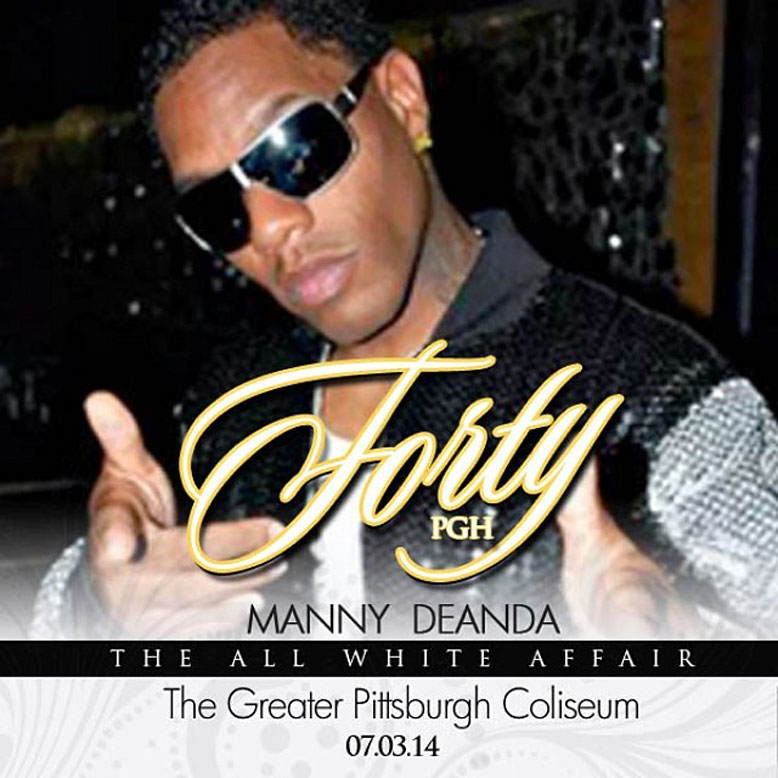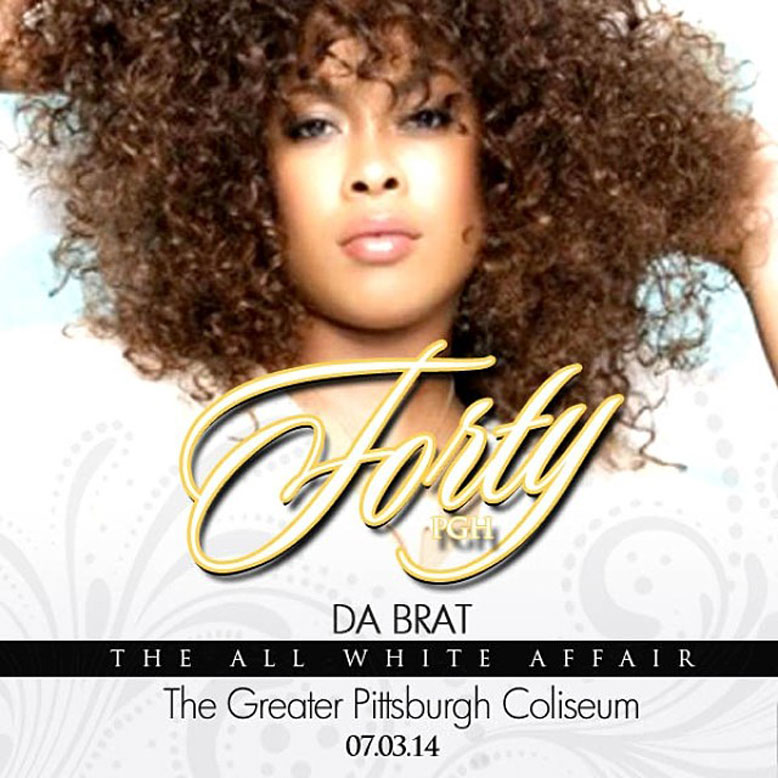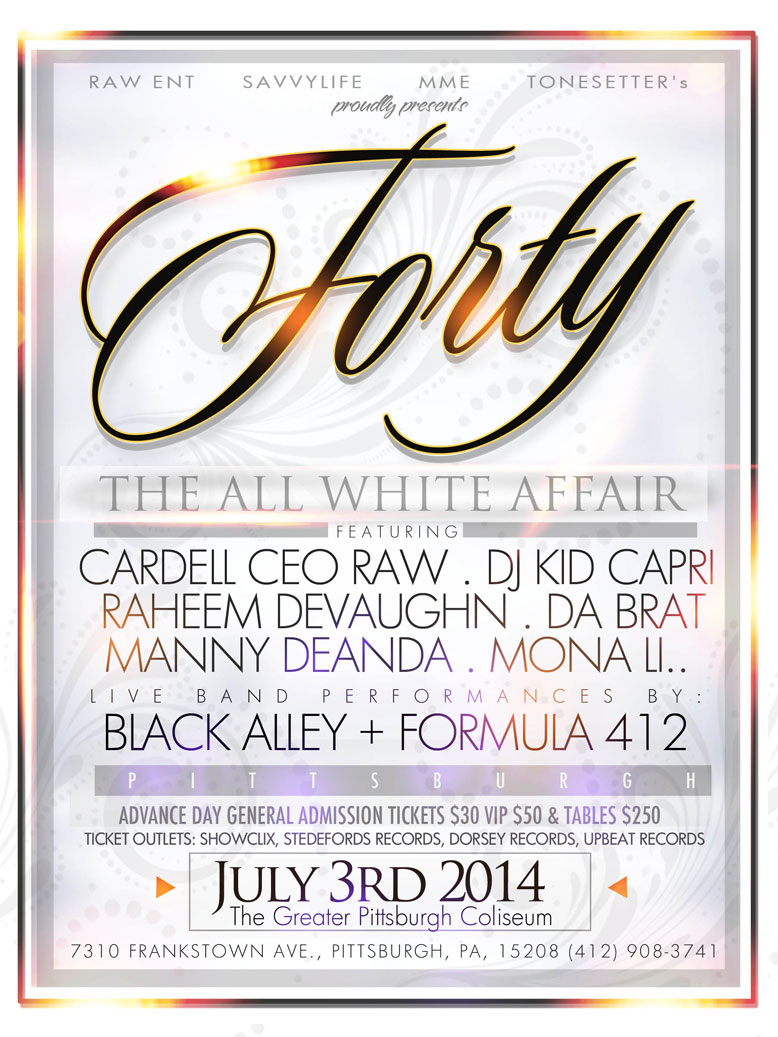 RAW ENT, SAVVYLIFE, MME, TONESETTTER'S PROUDLY PRESENTS THE OFFICIAL CARDELL COLLINS AKA CEO RAW BIRTHDAY ALL WHITE AFFAIR FORTY CELEBRATION FEATURING DJ KID CAPRI, RAHEEM DEVAUGHN, BLACK ALLEY, FORMULA 412, MONI LI, DA BRAT, MANNY DEANDRA AND MUCH MUCH MORE AT THE GREATER PITTSBURGH COLISEUM 7310 FRANKSTOWN AVE., PITTSBURGH, PA 15208 - JULY 3RD, 2014
"FORTY"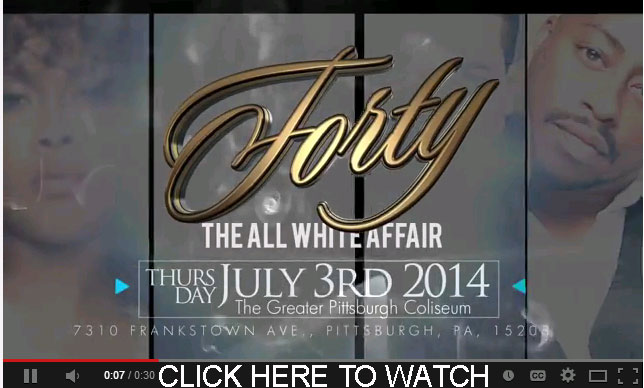 CARDELLS 40TH BIRTHDAY EXTRAVAGANZA
FEATURING, live performances by R&B singer Raheem Devaughn, 90's rapper DA BRAT and others to be mentioned at a later date.

The concert will begin at 7:30pm and immediately following the concert, will be the CELEBRATION, with music by the Legendary DJ Kid Capri... We are going to rock out and party for the rest of the night..
This is an ALL WHITE AFFAIR,
however, white attire is not a requirement.
This event here is strictly for the grown folk

This will be a catered event!

for more info, call 412.744.6655 or rawentpgh@gmail.com

TICKET OUTLETS
SHOWCLIX | STEDEFORDS RECORDS
DORSEY RECORDS | UPBEAT RECORDS
TICKETS ON SALE NOW
FRIDAY, MAY 16, 2014!
PURCHASE TICKETS ONLINE HERE AND HERE