The new single from Bo Mehr showcases a slightly new character. Maybe the confidence has grown or maybe the style just is sharper. "Body to Body" lingers on the instant movements of the body when the attraction hits your pulse.

The track is written and produced by Karl Arvidson (Logh, Shadow Shadow) and Erik Mellerstedt. Drums by Markus Johansson (DÖDEN, Yast, Toi Let.), bass by Matilda Berggren (Curiositi, Mixtapes and Cellmates) and background vocals Anna Säll.
Recorded by Joakim Lindberg at Studio Sickan.
Performed by Bo Mehr.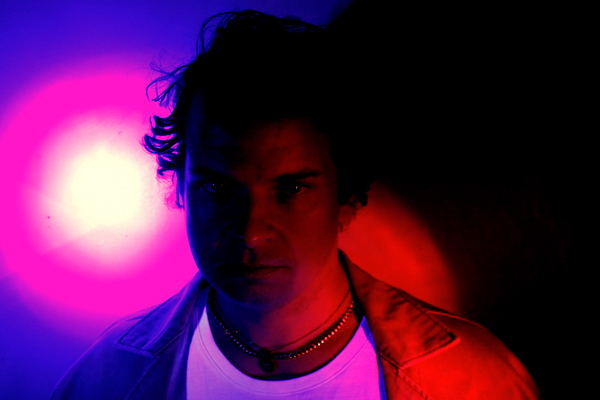 New nice pictures: https://www.dropbox.com/sh/6ij70eywk3w27l3/AADmY4MMSxh4SoTgHthajs4Ua?dl=0
Photo: Markus Johansson

Adrian Recordings

magnus@adrianrecordings.com
www.adrianrecordings.com

ALICE BOMAN ANDREAS TILLIANDER BITCH HAWK BJÖRNS VÄNNER BOEOES KAELSTIGEN DAVID & THE CITIZENS DAVID FRIDLUND DEN SVENSKA TYSTNADEN DMITRY FYODOROV DÖDEN EDDA MAGNASON EMIL JENSEN FAMILJEN HENRIC CLAES HEY ELBOW JONAS LUNDQVIST LAAKSO LATELY LA LA MARCUS CATO MARCUS NORBERG AND THE DISAPPOINTMENTS MEDBORGARBANDET MF/MB/ OLD POIZON_SW3 PRINTER RA SHARIF SHE'S WILD AGAIN TONIGHT SURF PHILOSOPHIES SVART KATT THE BEAR QUARTET THE FINE ARTS SHOWCASE THIS IS HEAD ULF STURESON VED YAST NEED FOR SPEED BO MEHR BOB HUND