Scotland Island Sculptor wins Prize
Scotland Island sculptor/Artist Audrey Cross scooped the sought after top prize at this end of year

Exhibition.

Last nights "Peoples Choice Award" was chosen by a ballot of those attending the Exhibition at Christine Simpson's Sculpting Studio, affectionally known as "The Shed" for her entry


"The Granddaughter"

Audrey, almost speechless with emotion, as she was announced as the winner at the end of the evening, graciously accepted the honour whilst emphatically acknowledging the help and advice that she had received from Christine, and the support she felt from all her fellow artists.
Church Point Plan of Management Meeting

The intention by Pittwater Council to finally resolve the issues of parking and access will be welcomed by all of the more than five hundred families that live offshore in Pittwater. At a meeting held a couple of weeks ago, many hundreds of residents, including those who live in the Church Point area, heard of the plans to beautify this popular area.
Yes, there is some more car parking to accommodate the expected increase in tourists who will be attracted by the redevelopment.
Yes there is to be more open space so that all Australians can enjoy the wonderful vista that is Church Point.
Yes there is more dinghy parking for those that live offshore. It is worth remembering that this is how we get home at night.
Much of the cost of these improvements to Church Point is to be borne by the offshore community.
There is to be a small amount of infill to provide for better access to the commuter boats and to ensure safe passage for commuters and their children. A similar amount of infill was used in recent years to produce the wonderful walkway from Mona Vale to Church Point that is so admired by all.
Offshore families were thrilled to note that many onshore residents supported the overall plan. It is wonderful that after so many years of debate and discussion, a solution is now in sight.
What if we did get a bridge to the island, as some have suggested? Probably a couple of million dollars for sealed roads and guttering, not to mention the cost of building the bridge. And then there are the garages - perhaps we could build banks of them in Catherine Park.
Of course we could economise by allowing small variations to the NSW Traffic regulations...
Community Vehicle News - Scotland Island


The volunteer drivers of the community vehicle extend their thanks and appreciation to all those who have used the service during 2007 and wish you a happy new year.
This not-for-profit service is provided by the Scotland Island Residents Association and is managed and staffed by volunteers. Thank you for remembering that it is not a taxi service but a community transport service, reliant on our volunteers' being available to drive. As such, there may be times when the vehicle is unavailable or delayed and we ask for your understanding when that occurs.
DRIVERS WANTED!


We need volunteers to drive the vehicle; both regular drivers, and back-up drivers to do occasional shifts. Get to know your island and meet new and not so new, interesting and friendly islanders and help keep what is an essential service on the island going.
If you are interested and you are over twenty five years of age, with a current (full) NSW driver's licence, contact Gordon Floyd on 9997 2035 or Cass Gye on 9978 5853.
Low Cost Surf Awareness Course for Children

With the summer holidays looming and more visitors than ever expected at Pittwater's beaches, Sydney Northern Beaches Surf Life Saving and Pittwater Council have teamed up to offer a low cost surf awareness course to primary and high school students.

This interactive hands-on course takes place at the beach and in the water and is being coordinated through the Coastal Environment Centre at Lake Road, Narrabeen.



Experienced professional lifeguards will be running the course at the Centre, which takes place on Friday 4 January from 12 noon to 1:30pm. Admission is $12 per child.

The course will teach children to identify common beach dangers such as rips and blue bottles, as well as techniques on surviving in the water.

Latest statistics from Surf Life Saving Australia (SLSA) show that each year around 10,000 people are rescued at beaches and more than 25,000 receive some form of first aid.

"The surf awareness course is a great chance for the kids to learn lots of safety tips and also more about the beach environment in general," said Ben Tyacke of the Coastal Environment Centre.



"Above all the overriding message children take away from the course is to swim between the flags and obey instructions from lifeguards."

Numbers are limited so book early by calling the Coastal Environment Centre on 9970 1675.
Holiday Activities at the Coastal Environment Centre

Kids on the Coast Summer 2008

These holidays we have some great activities that will surely keep you entertained. Come along and explore our coastal environment. Remember to book early!!!

Tuesday 8 January

DRAGONS UNDER THE SEA

Sea Dragons and Sea Horses are mysterious animals. Here is your chance to learn a little more about them. We'll do some dragon art and craft too. Of course they're not real dragons…or are they?

Time 9:30am - 11:30am Age 5* - 8 years

Wednesday 9 January

REVERSED GARBAGE

Everyday we throw our rubbish into garbage or recycling bins, but can we turn it into art? Come find out, and make some great creations. You can even bring some bits and pieces you would like to use.

Time 9:30am -11:30am Age 7 - 12 years

CREEPY CRAWLIES



Worms, wrigglers, centipedes and slaters. Come learn about what creeps and crawls using microscopes and magnifying glasses. Come prepared to be surprised!

Time 12:00pm - 2:00pm Age 7 - 12 years

Thursday 10 January

**NEW HARVESTING THE WIND

Wind is an important source of renewable energy. Come and discover ways in which we can use the wind for power. Make a wind catcher. Create a spinning wheel. Be prepared for fun.

Time 9:30am - 11:30am Age 5* - 10 years

**NEW THE LIFE AND TIMES OF THE GIANT DRAGON FLY

Have you ever wondered about the Giant Dragon Fly? Why don't we see them all year round? Where do they live? What do they eat? Come along and have some fun whilst learning about this delightful and long-lived insect! Not only is the Giant Dragon Fly a threatened species in our local area but has a truly fascinating life cycle.

Time 12:00pm - 2:00pm Age 5* - 10 years



Friday 11 January

KID'S FISHING CLINIC

Join us for an exciting, fun filled day learning about fish and fishing with NSW Fisheries education staff. Learn about the role of estuaries and seagrasses in the life of fish, how to prepare and care for your equipment and practise your fishing skills.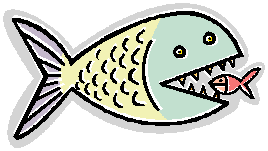 Time 10:00am -1:00pm Age 7 - 15 years Cost $40 (includes: hat, T shirt, rod, reel and line)

Monday 14 January

SHELLS

Shells come in many shapes and colours. Today we'll discover more about the wide variety of shells we find on our coast by taking a walk along the beach. We will be making some beautiful art you can take home. Bring along your favourite shells to talk about.

Time 9:30am - 11:30am Age 5* - 8 years

Wednesday 16 January

WETLAND DISCOVERY

Snakes, birds, lizards. Do you know where you can find them? Lets go investigate their habitat at Warriewood Wetlands. We can see how many of the 150 bird species we can find. Learn about the importance of wetland areas and what can be done for their conservation. Binoculars (optional)

Time 9:30am - 11:30am Age 5* - 10 years

Thursday 17 January

**NEW SEA STARS

These amazing creatures come in many shapes and sizes. Find out how clever they are at disguising themselves in their environment. We will create some great sea star art to take home.

Time 9:30am - 11:30am Age 5* - 10 years

Friday 18 January



ROCK PLATFORM EXPLORING

It's time to investigate what animals live on a rock platform and how they can survive in such an environment. Explore Narrabeen Aquatic Reserve and discover the fascinating world of marine animals living on the rock platform. Come find out more about your favourite underwater creatures!

Time 9:30am - 11:30am Age 7 - 12 years

SHARK ART

The most feared creature in our oceans, but often misunderstood. Learn more about their beauty, ferocity and vulnerability. We'll make great 3D shark pictures, which might just scare away Mum and Dad.

Time 12:00pm - 2:00pm Age 7 - 12 years

Tuesday 22 January

MY FRIEND THE FROG


Come see the different stages of a frog's life cycle. Learn about our local frogs, what they eat, where they live and find out how you can make your backyard frog friendly! Be sure to bring along plenty of stories about frogs in your neighbourhood.

Time 9:30am - 11:30am Age 5* - 8 years

GOOD EARTH ART

The earth is more than a surface to walk on. It is there to be appreciated for it's beauty and can be transformed into wonderful artwork. Come and learn the different way our earth can be used to create beautiful art.

Time 12:00pm - 2:00pm Age 5* - 8 years

Wednesday 23 January



**NEW GOING BATTY

Come and learn about these creatures of the night, what they eat, where they live and how they help our environment. Find out how you can make your backyard bat friendly!

Time 9:30am - 11:30am Age 5* - 8 years

Thursday 24 January

FLYING HIGH

What makes a kite fly? Come find out by making your very own kite and taking it out for a test flight. Learn more about the air around us, what does it do other than help us breathe? Lots of fun, very hands on and bring your imagination.

Time 9:30am - 11:30am Age 7 - 12 years

BOOK NOW!!! $15 per 2 hour activity. $40 for fishing clinic.
Call the Coastal Environment Centre on 9970-1675
The Famous Scotland Island Dog Race

A perfect December evening saw many hundreds of spectators watch the now famous Scotland Island to the Point Dog Race. Thirty five entries this year provided an exciting race to watch. This event has become one of the most significant social events in the offshore calendar, thanks in part to the wonderful coverage by the Manly Daily and the wonderful organisation provided by well known offshore carrier Russ Lowenthal. The photos below show some of the action.
Pittwater's Strategic Plan nears completion



A blueprint based on sustainability to take Pittwater into the next two decades is about to go on public exhibition following the Council meeting this week.

More than two year's in the making and involving over 200 residents, the Pittwater 2020 Strategic Plan is set to be adopted by the Council and drive future budgets and resource allocation following its public exhibition.

General Manager Mark Ferguson said the Plan was a first for the Pittwater community. "It's owned by local residents and the Council and that makes it quite powerful," he said.



"The message from those involved was that they wanted Pittwater to be sustainable in every aspect in the future."

"That has become the underlying theme for the whole Plan."

The Plan is based on a 'pyramid' approach and includes the following elements:

• Vision - a collective aspiration from the community for what they want Pittwater to be like in 2020 and beyond
• Key Directions – five of these identified by the community as areas to undertake planning and action in order to achieve the vision
• Aims - each Key Direction has overarching statements of what Pittwater should be like in 2020 and beyond
• Goals - each Aim has one or more related goals outlining the specifics of what the community wants to see by 2020
• Targets - each Goal has an indicative target to measure its success and track the progress towards 2020
• Strategies – twenty of these have been developed as operational mechanisms to outline how Pittwater will achieve the aims and goals
• Initiatives - within the Strategies initiatives have been identified as a means of achieving the aims and goals
Mr Ferguson said the twenty strategies provided the crux of the Plan and would guide the Council's actions and operations over the next 12 years.
He said the community would have a continuing role in monitoring progress on the Plan and also ongoing opportunities to fine-tune and adjust its goals.
"There will be an annual community report published to track progress," Mr Ferguson said.
The editor and his extensive staff wish you all a very Happy New Year. Click to enjoy!
The local guide

Emergency Contact Numbers
NSW Police: 000, Police Assistance Line: 13 1444, general information 9281 0000
Broken Bay Water Police 9979 4944 or 0412 162 093
NSW Fire Service: 000, general information 9265 2999
NSW Ambulance Service: 000, general information 9320 7777
Rural Fire Service: 000, general information 9450 3000
State Emergency Service, Warringah/Pittwater SES: 9486 3399
National Parks & Wildlife Service: 000, general information 9457 9322
Dept of Community Services: general information 9977 6011
Sydney Water: 132 090
Energy Australia: 131 388, (ah) 131 909
Membership of SIRA, Emergency Scotland Island Water Contacts and Application for Water + Guidelines for water, in one document: click here for information (while online)
Airlines, Buses and Railways

Weather
Join SIRA

You can now join the Scotland Island Residents Association by clicking here. Please print the page and return the completed form to SIRA at this address: The Treasurer, SIRA, PO Box 70, Church Point 2105. Please NO CASH. Contact SIRA at sirapittwater@hotmail.com

Join WPCA

To join the Western Pittwater Community Association, contact Michael Wiener at m2wiener@bigpond.net.au
Archived Newsletters A complete set of past electronic newsletters since publication of this newsletter began in May 2000, can be found and read at https://www.ymlp.com/pubarchive.php?sira or by clicking here

or by visiting the Mona Vale Library. The Island website is at www.scotlandisland.org.au
Finally:
If you would like to contribute to this newsletter it's easy!. Send an e-mail to the editor by clicking here. Type your short contribution (100 words would be fine) and assuming it is of general interest to the community, does not include matter of a political nature and is not offensive to your neighbours, it will appear next month.

To get on and off this newsletter, click here or got to: http://www.scotlandisland.org.au/signup . To change your address, click the 'modify' link at the bottom of this newsletter.
The views expressed in this newsletter are not necessarily the views of the Scotland Island Residents Association (SIRA), West Pittwater Community Association (WPCA) or any of the associated Pittwater Offshore Resident's Committees