If you cannot view this BAP E-Blast correctly CLICK HERE and click on
YOUR OFFICIAL JUNETEENTH GUIDE JUNE 16 - JUNE 19, 2023 (DOWNTOWN, PITTSBURGH)
Your Official Juneteenth Guide!
(Downtown Pittsburgh, Market Square & Point State Park)
Get Ready for the WPA Juneteenth Homecoming Celebration
June 16-19 in Downtown Pittsburgh.
Experience the best in local & national entertainment!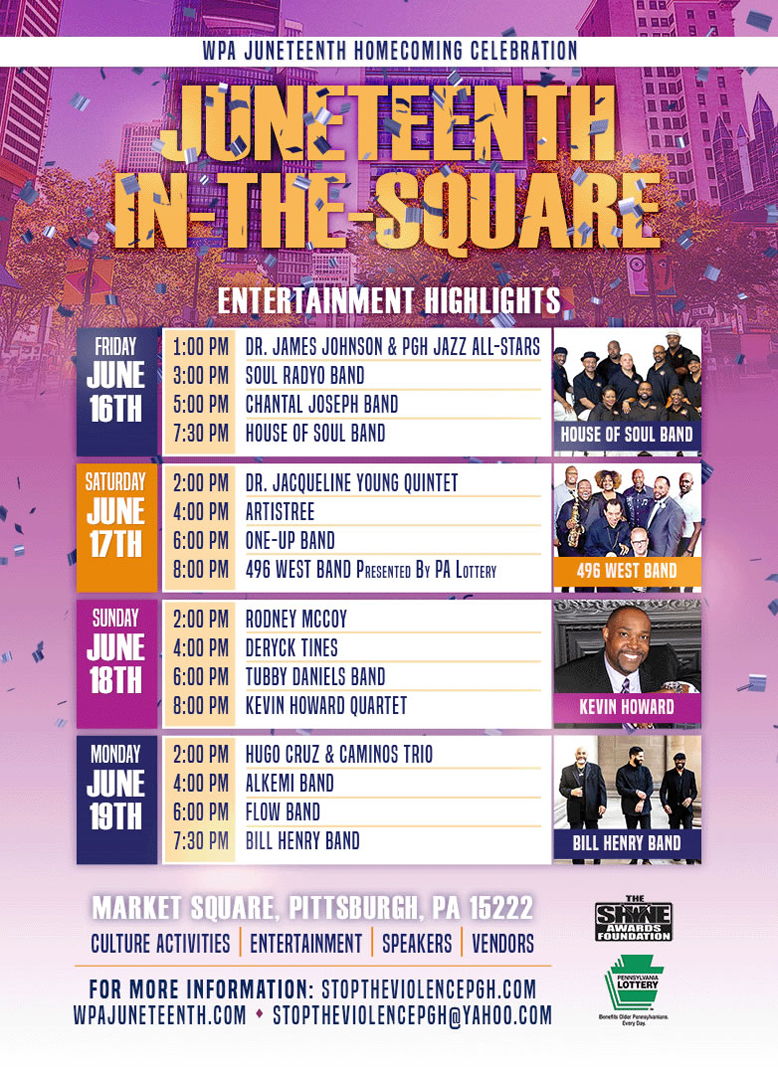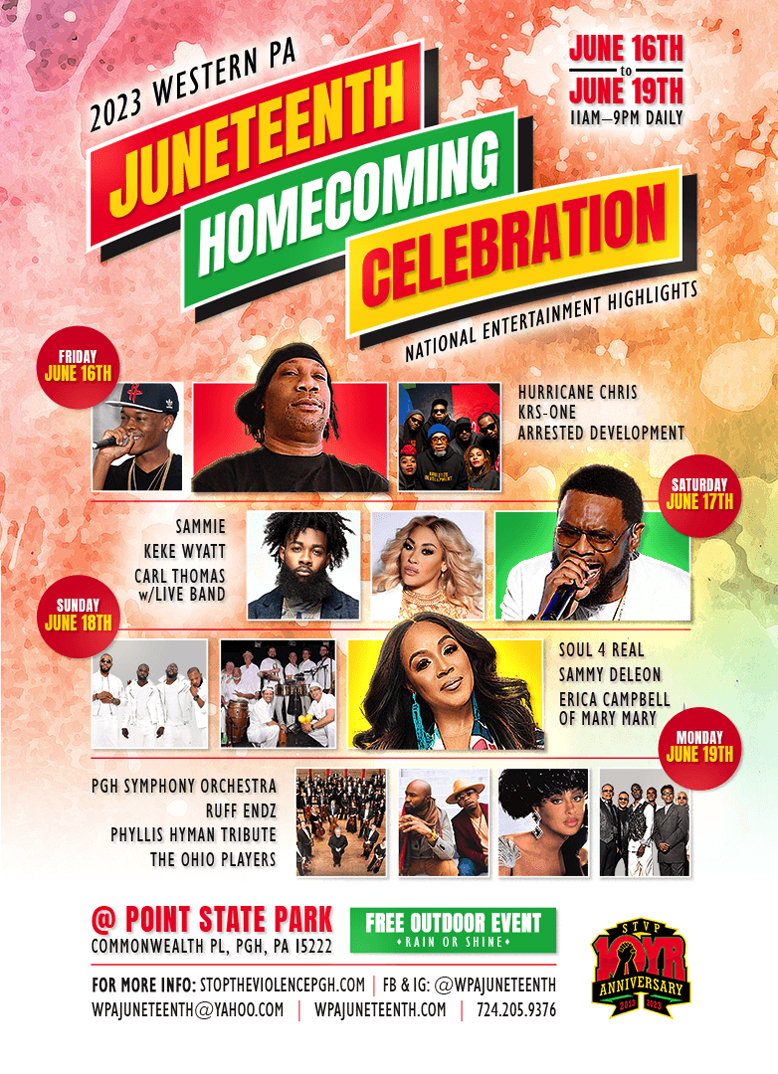 This is a FREE Outdoor Community Event
Enjoy Vendors | Cultural Activities | Entertainment and More!
Pittsburgh-based & National Entertainment
Market Square & Point State Park
June 16-19th
Let's Celebrate Together!