September Allotment Forum Postponed
We usually have an allotment forum meeting in September which is open to all site reps and plot holders. Sadly, we have decided to postpone the meeting. Unfortunately,
we have not made enough progress on any of the issues we would be discussing for it to be worth having a meeting at this time. It may be due to the Allotment Service being understaffed at the moment. Work we wanted to do on site rep support and training has not happened, there has been no progress on an agreed process for site rep elections and the rule revision to include the new position on Glyphosate has not progressed either.

Any site reps, new or old, requiring support or advice in their role for whatever reason are more than welcome to contact us and we can put you in touch with Amos at Roedale Valley who is the BHAF Site Rep support person. Amos has 20+ years experience as a site rep. He has also helped set up new Allotment Associatons and runs the successful Roedale Allotment shop and tea hut!
National Allotment Society Magazine
This months 'Allotment and Leisure Gardener Magazine' published by the National Allotment Society features a double page spread of BHAFs 'water savings tips' which Mark Carroll and Simon Powell put together last year.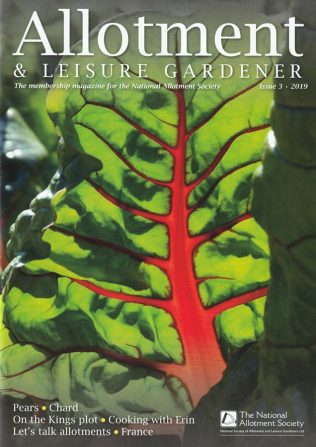 ---
Historic Pictures of Brighton and Hove Allotments
I've been digging around on the internet to try and find historic pictures of allotments in Brighton and Hove. There aren't as many online as I though there would be, but I have found a few images which are quite interesting.

As we know the allotments were much more extensive in the past, especially during the 'Dig for Victory' campaign during the war, but it's quite surprising how much land they covered before the war.

The first picture is post war; this amazing aerial view of Preston Park in 1947. I was astounded to see that the whole north half of Preston Park was allotments! The war had ended and the Dig for Victory campaign was over but it looks like they kept up the homegrown push for some time after the war probably until food production was back up to speed.
Click on the images to see larger versions.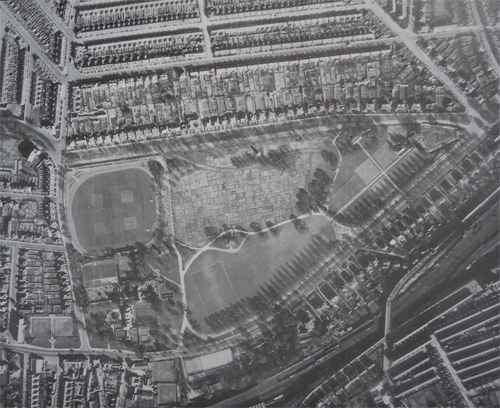 Here is another picture from 1910, I think it is taken from Freshfield Road, looking down Cuthbert Road, showing the whole of Craven Vale covered in allotments! Only the very top section now survives as allotments.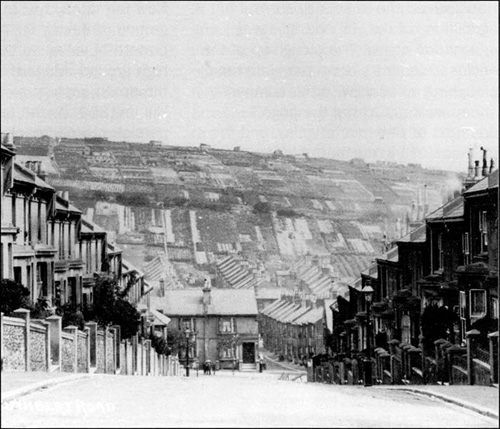 I found two old photographs which show how large the allotments in Hollingdean were. There are two sites at Roedale; Roedale Valley and Lower Roedale. It's always been a bit confusing why Lower Roedale is called 'Lower' Roedale as it is on higher ground than Roedale Valley! People often get the two sites mixed up because of this. From these photographs the reason is clear. Lower Roedale used to extend all the way down Hollingdean as far as what is now Horton Road and Davey Drive. Only the very top part of 'Lower Roedale' survives. The whole lower southern slopes of Hollingbury Hill seem to have been allotments.

In these two photographs from the 1920s the extent of the Hollingdean allotments can clearly be seen. The first picture seems to have been taken from a top floor window of a house on Stanmer Park Road looking east, down into the 'dip'. The extent of the allotments on the horizon is clear. The second is taken from the top of a tram at Fiveways just as the tram is turning east down Hollingbury Road. In the distance on the horizon you can see the allotments where now there are houses and flats of Stephens Road and Horton Road.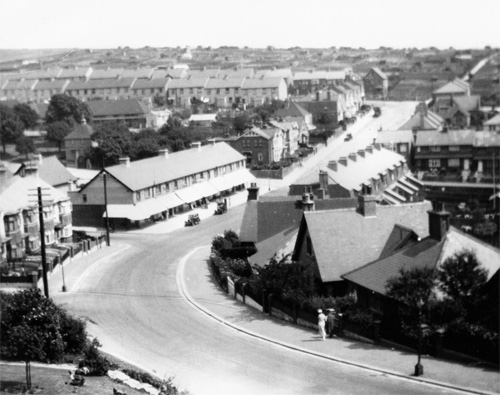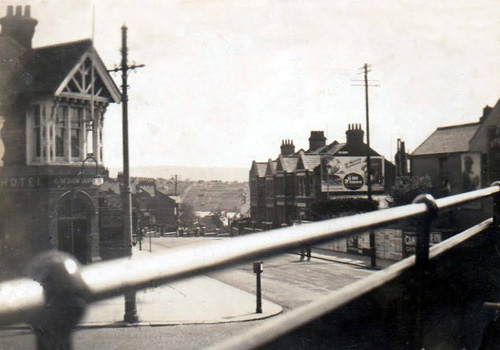 I also found a beautiful little book online from 1923 called 'Off the beaten track in Sussex' there is a print in it, by Walter Puttick, which will be very interesting to plot holders at Roedale Valley. On page 251 I found this text;

" Hollingbury is reached from the Ditching Road tram.. there are two ways of reaching (Hollingbury Fort) by skirting the wood, or descending through it and up the valley. ( A third path through the eastern wood, the prettiest of all, is now forbidden)"

What was really exciting though was the print that showed the prettiest valley. It is simply titled 'Roedale' and I leave it to you to decide if this actually depicts Roedale Valley allotments! It certainly looks like them to me. I wonder why this path was now forbidden?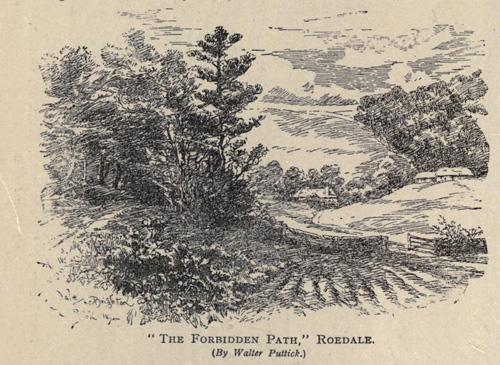 I am sure there are more historic images out there. Perhaps some of our plot holders have some in their own private collections. We'd love to see them, so if you have any or find any please get in touch and send them to us or post them on our Facebook page.

Mark Carroll
Chairman

15 Vegetables that grow well in the shade
Garden wildlife identifier: ladybird larvae
One of our best gardening friends, but do you know what the larvae look like?
---
Plot holders are most welcome to upload pages to our
website
. Just go to our site, and go to 'add you story' It's really easy to do!