Annual General Meeting - SIRA
NOTICE

The Annual General Meeting of the Scotland Island Residents' Association (SIRA) will be held:
ON: Sunday 6 April 2008
AT: 10:00am


IN: The Scotland Island Community Hall, Catherine Park, Scotland Island

All residents are invited to attend. VOTING is restricted to financial members of SIRA. Current members are eligible to vote. Membership for the financial year 2008-2009 ($20) may be paid prior to commencement of the meeting. New 2008-2009 financial members are also eligible to vote.

Order of Business:
9:30am Morning Tea and Registration
10:00am Commencement
Welcome
Previous Minutes
President's Report
Treasurer's Report
Election of Office Bearers
Reports (Roads and Drainage (Sharon Kinnison); Waste Management (Shar Jones); Water & Sewerage (Greg Roberts); IT & Communication (Lisa Macdonald); Community Vehicle & Other Vehicles (Gordon Floyd); Community Hall (Kerry Borthwick); Parks & Reserves (Shar Jones); Wharves, Boats & Marine Issues (Kerry Borthwick); Future Vision (Greg Roberts); Recycling & Waste Disposal (Lisa Macdonald); Finance & Insurance (Deryn Vokins); Emergency Water (Cass Gye); Meetings & Community Events (Lisa Macdonald); Kindergarten Liaison (Jon Hazelwood); SIRFS liaison (John Marshall); Media & Public Relations (Shar Jones); Church Point POM (Ian Souter); Bush Regeneration
Other Business




OFFICE BEARERS for 2008-2009 will be elected. To be eligible for election the individual must be a financial member of SIRA. Individuals must also be present at the meeting or have given written consent for nomination prior to the meeting. Written consent may be posted or emailed to SIRA or given to a meeting attendee.

Positions are:
President, Vice Presidents (2), Secretary, Treasurer, Ordinary Committee Members (9) including the position of Rural Fire Service Representative on the committee which is filled by the nominee of the SIRFS.

NOTE that all Ordinary Committee members are required to take responsibility for the coordination and management of at least one particular area of SIRA's activities. Relevant activities include: Emergency Water & Sewerage, Roads & Drainage, Community Vehicle, Wharves, Church Point Plan of Management, Green Waste, Community Hall, Communications, Island Vision, Finance & Insurance, Meetings & Community Events etc.

For further information: Email SIRA at SIRAPittwater@hotmail.com, telephone the current Secretary (Kerry Borthwick) on 9999 4092 or write to SIRA at PO Box 70, Church Point, 2105
Island Thinking - Reputation on an island

Nothing highlights the value of a good reputation more than living in a tight-knit community. But what does a person's reputation depend on? What kinds of behaviour are likely to give us a bad name? And what no longer matters to how our friends and neighbours see us?



Roy Baker has spent the last six years studying personal reputation in Australia. His specialism is in defamation law, the legal protection of reputation. But how successful is the law in understanding contemporary values? How well do judges, lawyers and jurors relate to what 'ordinary reasonable people' think? And do you think you could do any better?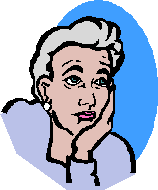 This talk will summarise the results, as yet largely unpublished, of extensive research into attitudes across Australia. Using phone surveys and focus groups, as well as interviews with judges and lawyers, Roy believes he can demonstrate some surprising facts about how modern-day Australians think, as well as some worrying failings in the law. The repercussions of these are both immediate and major: they affect everyday perceptions of ourselves and our relationships with those around us, as well as our hopes for a freer and more enlightened society.

'Research that puts a cat among the legal and media pigeons' was how this work was described by ABC Radio National's 'Media Report'. And, according to a Senior Counsel, it is a 'bombshell … it shows that one of the fundamental assumptions upon which defamation law has been built is misconceived. … There will be a lot of interest in this. The law can't ignore it.'

When? Saturday, 15 March 2008, 7.30 for 8.00

Where? 10 Thompson Street (Lot 332), Scotland Island.

Directions: this house, which used to belong to Jim Hinckley, is on the top of the island, looking north-east. It lies between the house that used to belong to Trudi (to the north) and the one where Claire and Luke Atkins live (to the south). As you go up the fire track that starts just behind the fire shed it is the second house on the left after the first hairpin bend. (There is likely to be a white Suzuki Vitara parked outside by the fire track.) Note that the only access is from the fire track: there is no access direct from Thompson Street. Please also be careful of trip hazards on our path leading from the fire track.

RSVP: roybaker99@yahoo.com

Contact no. in case of difficulty (eg in finding house): 9999 6891



Please bring either a bottle or something edible (light finger food only please) to share.
Syringes at Cargo Wharf, Scotland Island
I am so disappointed to read of the child who found the syringe and needle at Cargo Beach.
My own young children also love to play there as it is the closest place to our home for a quick dip on a hot day.
Prior to Scotland island our family lived in Africa for 7 years where many people all around us – our colleagues, neighbours, the boy in the corner shop, the girl selling tomatoes on the street - were HIV positive. In such a devastating situation you learn to live with caution and a heightened awareness for health and safety. I helped my own house staff to understand the tragedy of HIV and explained to them safe practices which could prevent them from catching this deadly infection. I remember as a mother and school teacher, at home and school, we would all teach our children about 'clean' and 'dirty' blood and that they must never touch someone else's blood or any objects with blood on them.
Coming to live on Scotland Island I think it took my husband and I at least 6 months to 'relax' and no longer lock all the car doors automatically upon entering or always be watching our backs for unexpected hostilities. Since I live here I have not felt the need to discuss the concept of 'clean' and 'dirty' blood as regularly with my children. Just as I am finally considering myself to be reasonably 'chilled out' in this little patch of paradise we call home, I am saddened and disillusioned to discover that even here I will now need to limit the freedom of my children playful spirits because of the selfish, thoughtless and dangerous actions of others.
In addition to this, we were disappointed last week to discover that the picnic table someone had kindly left at Cargo for community use had been damaged to the point where it is no longer useful. It seems such a shameful waste. Now, instead of sitting around a recycled table enjoying the beach with friends, we sit amongst its' unsafe remains. Please, please everyone – young and old – take time to stop and think of the impact your actions have on others. There is no need for any more damage, hurt or destruction in this world. We should all be working together to preserve the beauty of what we still have and try to support the healing of our environment damaged through our own society's selfish actions. I know this is a deep and big idea but it starts right here at home.

I love this place. I choose to live here for the tranquillity of the bush and water, the people around me who all understand this and finally, because it seems safer, friendlier and less complicated than the suburbs. I really want it to stay that way – especially for all of our children.
SIRFB AGM



The Scotland Island Rural Fire Brigade cordially invites all members and friends to their Annual General Meeting, commencing at 2.00pm on Sunday, 9 March 2008, at the Station. Annual membership dues of $10 payable at the meeting. New members always welcome.
Want to do some local gardening work?
Alan & Marion Grundy at 71 Robertson Road (next west of Catherine Park) owners for the last 25 years are seeking a permanent part time helper for 2 days a week who enjoy the fruits of gardening , including mowing ,trimming ,building compost heap etc. etc . and maintaining the house .

Please call on 94186871 or Email alangrundy@iprimus.com.au
Mobile Massage in Elvina Bay


Finally, there is a convenient way to pamper yourself off shore.
Sydney Remedial Therapies (www.sydneyremedialtherapies.com) has opened its second clinic in Elvina Bay. Leave your car keys at home and hop in the boat or ferry for a short ride to Elvina Bay South jetty. Upon docking take a stroll through the park and you can relax among the gum trees with a Remedial Massage.

Or for those who would rather relax in the comfort of your own home we also offer jetty-to-jetty massage at your doorstep.
Take care of yourself and we will work out some of those sore muscles from lugging the groceries, fending off the rain, and hoping over boats at the commuter wharf. Relieve the stresses of work, the kids, the dogs, and LIFE by enjoying a relaxing treatment.
What can you expect from a treatment?
After filling out consultation details on your current state of health, and a short discussion about any affects your lifestyle would have on your well being, the appropriate therapy that best suits your needs will be developed. Assessing your posture and structural tests will pinpoint causes of your pain, injury or imbalance. From here you can lay back, relax and listen to soothing music while we do all the hard work.

Health Fund rebates are available with most health funds
Elvina Bay Clinic Rates – 30 min $40, 1hr $70, 90 min $90 and 2hrs $120
Mobile Service 1 hr $105, 90mins $125 and 2hrs $155



Call to Schedule Your Appointment – 9999-5223 (Available 7 days a week)
GIFT VOUCHERS ARE ALSO AVAILABLE
Church Point Ferries Announcement
Church Point Ferry Service is pleased to announce concession tickets for students.
In addition to the concessions granted for Centrelink, War Widowers, Seniors and Concession card holders, we are also offering concessions to those holding a New South Wales Student Identification card for full time University or TAFE students, apprentices holding a 1st/2nd/3rd year Indentured Apprentice Card and we are resurrecting the 13 trip Concession card which should be available from the 14th of February.

For more information please contact your Ferry Master or Penny on 0433 038 408.
Peninsula Music Club Proudly Present
TrioZ
Australia's most exciting new Piano Trio
Featuring: Kathryn Selby Piano, Niki Vasilakis Violin, Emma-Jane Murphy Cello

Performing works by Ross Edwards, Mendelssohn and Schubert
Friday 7th March 2008 at 8pm
Loquat Valley Prep School Hall
1977 Pittwater Road Bayview
Subscription to 5 concerts for 2008 $55 or $20 for single concert tickets. Includes Sparkling Wine Supper
Ph Janice Tuynman 9999-1937 David Howe 9918-0550
ARTZPACE for local artists at Avalon Recreation Centre

Pittwater Council has set aside space at Avalon Recreation Centre for established and emerging artists to exhibit during January each year – and is now looking for artists to exhibit in 2009.

Known as 'ArtZpace', the new project opened with an inaugural exhibition between 3 and 9 January this year at the Recreation Centre, containing works by four professional artists and twelve emerging or young artists.



Artzpace was developed as a result of the Council's five year Cultural Plan prepared in 2006. One of its key goals is for the Council to find ways to encourage artistic expression in the local community.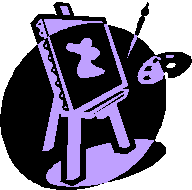 The Council's community development officer Susan Winter said last month's exhibition had been so successful the Council was now looking to book the space for January 2009.

"The idea behind ArtZpace is to encourage local artists to express their talents in a professional space at affordable rates at a time when there are plenty of visitors in the local area to appreciate their work," she said.

Ms Winter said ArtZpace 2009 would provide two applicants the opportunity to hire the whole of Avalon Recreation Centre and coordinate an exhibition of professional and emerging artists during the peak holiday period from Saturday 3 January to Thursday 8 January 2009.

Ms Winter said the Recreation Centre was fully equipped with hanging systems and art screens to assist artists display their work to optimum effect.

Applications to book Artzpace in January 2009 open on Monday 25 February and close on Tuesday 25 March. Contact Susan Winter on 9970 1171 or Judi Wilson on 9970 1273 during business hours to obtain an application form and information pack.

Dowse Your House
Author and international geomancer Alanna Moore will present a practical, hands-on workshop day where participants will learn about environmental impacts such as Earth energies, Electro-Stress and Building Biology, and find out how these can effect our wellbeing.
Is yours a healthy home and what to do if it's not. Techniques of pendulum dowsing will be practised, including map dowsing for remote assessments (BYO house plan). Eco-architect Peter Cowman will also explain 'living architecture' and the tyranny of the box.

Fee: $85/$75 conc.
(BYO lunch)
To book;
email - shonaforsyth@yahoo.com
hm: 9979 2296
mble: 0425 277 596
Enquiries: email - info@geomantica.com
For more information: www.geomantica.com
Jon and Lizzie Hazelwood of Scotland Island - A daughter Jessica, sister for Megan. Congratulations!
Temporary Closure of Carols Wharf
Following earlier advice as to the closure of Carols wharf on Scotland Island, we have received this kind offer that may be of interest to you. If you ring, ask for Alan!
If boat owners at Carols feel A temp tie up next to Tennis Wharf on the western side of Catherine would be useful please call me at 94186871 to set up a procedure

NSW Waterways User Survey


As a person who enjoys recreational boating, you may like to consider participating in important research into the introduction and spread of marine pests in NSW waterways. So, if you are a boat owner you can help by answering a 10 minute anonymous survey being conducted by Sydney Metropolitan Catchment Management Authority and NSW Department of Primary Industries. The results from the survey will help determine how marine pests could be transported into and among NSW waterways. There is no information being collected that will enable you to be personally identified.

To participate in the survey, please go to www.asr5.com/boating . Further details and contact information are provided on the website. The last day to access and participate in the survey is 4th March 2008. You are thanked for participating in research that aims to maintain the health and vitality of our waterways.
New Web Page for Pittwater Libraries

After eighteen months in the making, Pittwater's libraries have a new online presence that library staff say will help make using library services quicker and easier.

The new library services web page will formally be unveiled to library users on Wednesday 5 March.

Technology Services Librarian Marketa Vacek said the new web page contained features such as the ability to locate and reserve books or other items online, as well as renew items already borrowed.

"Users can log on at home and browse the libraries' catalogue which contains approximately 90,000

items for loan," she said.


Ms Vacek said that borrowers could tap into the collections of Mona Vale Library and Avalon Community Library, and members of both libraries could access all the features of the website.

Other features in the new online service include an 'ask a librarian' facility, where users can get help from library staff to locate information on various topics.

The new web page contains links to the Council's community directory, which contains contact details for community organisations and services, a local history page, reader's advice, a What's On section, as well as HSC resources for students among others.

Library Manager Cathy Howie said the main improvement to the new site was the ability to find all library services online in the one place.

"It's a much more user-friendly site all round," she said.

The new library web page can be found at www.pittwater.nsw.gov.au/library
Greetings and welcome back to the new year. With all the kids installed happily in school / kindy we
hope to have time each month to update you on SIOCS activities. Scotland Island Kindy has had a big 12 months and we thought you might like to hear about some of our victories for last year and exciting plans for the year ahead.
BUT: Due to the immense amount of interesting news, the editor of this esteemed newsletter has agreed to a special edition in 4 days time that will give you all the news! Stay tuned...
Pittwater Photoshop" in April @ the Pittwater YHA

Friday 18th & Saturday 19th April

Come to the Pittwater YHA and join Sydney wildlife photographer Ken Griffith for photo walks & talks. The course is aimed at beginners through to intermediate level of photography. The emphasis will be on digital photography but those still using film and are ready to take the digital plunge will benefit greatly from this course.

Cost: YHA Members $ 120 includes 2 night accommodation, Sat night meal, Sat and Sun breakfast, workshops.

Bookings: phone Michael or Sarah 9999 5748 (8-11 am and 5-8pm)

(BYO camera, questions and walking boots)

Sarah Polomka, Michael Doherty Pittwater YHA
Ph 9999 5748 (8-11 am and 5-8 pm)
View Hostel details, travel information and book on-line via
www.yha.com.au/hostels/details.cfm?hostelid=31
Rain Delays Carols Wharf Rebuilding
The contractor performing the work at Carols Wharf has been held up to due to weather and other issues outside his control. Latest information is that it should remain open until Wednesday the 5th of March. However there may be further change due to weather.

By prior arrangement Church Point Ferry Service will be able to pick up the children from Carols Wharf at 8.55 am on Wednesday the 5th of March but can't guarantee that we can drop them back to Carols, however, Bells and Eastern can be used as alternatives.

Penny Gleen Church Point Ferry Service penny_gleen@hotmail.com 0433 038 408