честита нова година - bon any nou -
新 年快
乐 -
sretna nova godina -
عام سعيد -
godt nytår - 
Gëzuar vitin e ri - 
šťastný nový rok - gelukkig nieuwjaar - happy new year - head uut aastat - onnellista uutta vuotta - bonne année -
გილოცავთ
ახალ
წელს -
Καλή Χρονιά -
Frohes neues Jahr -
שנה טובה - boldog új évet - gleðilegt nýtt ár - felice anno nuovo - 
あ けまして おめでとう ございます
-
새 해
복
많 이
받 으세요 -
e gudd neit Joër - Среќна Нова Година - is-sena t-tajba -
feliz año nuevo -
šťastný nový rok -
srečno novo leto -
un an nou fericit  -
С
Новым
Годом - 
feliz ano novo -
շնորհավոր
Նոր
տարի
-
szczęśliwego nowego roku - 
سال نو مبارک - 
godt nyttår
 -
З новым годам -
felix sit annus novus
---
A che punto è il progetto sul kit di ibridizzazione solare? Come funziona? Chi lo può installare? Quando sarà disponibile? Chi ci lavora? C'è un Business Plan?
Tre persone ne parlano in treno
.
Tutti i video su HySolarKit. E' pronta una nuova pagina web che raccoglie tutti i video sul progetto HySolarKit. Tra i più recenti, i servizi mandati in onda su RAI1 e RAI3 ed il servizio girato da Associated Press e diffuso in 11 lingue su EuroNews, classificatosi nella TOP TEN mondiale dei video prodotti da AP a febbraio 2016.
All video's on HySolarKit. A new webpage collects all the video's produced on the solar hybridization of conventional cars. Among them, a video produced by Associated Press and distributed by EuroNews in Italian, English, Deutch, French, Russian, Ukrainian, Spanish, Hungarian, Portuguese, Greek and Turkish. This video has been one of top ten videos viewed in February, of those produced by AP.
O' solare mio. E' il titolo di un articolo di Stefano Vergine su L'Espresso del 18 settembre 2016, sullo stato di sviluppo del progetto HySolarKit. Altri articoli sul progetto di ibridizzazione solare degli autoveicoli sono apparsi di recente sul sito de "Il sole 24 ore" e nell'inserto Style AUTO del Corriere del Mezzogiorno, in edicola con il Corriere della sera.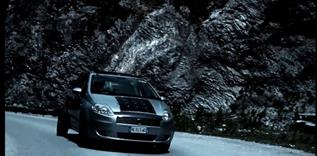 HySolarKit in Australia (a cinema).  
Il prototipo ibrido-solare HySolarKit, si è affacciato in Australia, per adesso solo nelle scene di Asphyxia, il film di Alessandra Angeli già presentato al Festival di Cannes 2016 ed in concorso al FILM-COM Down Under di Perth (ed in moltissimi altri festival). Le foto del backstage sono disponibili qui e sul nostro blog.
HySolarKit in Australia (in a movie). The hybrid-solar car developed at the University of Salerno has been chosen as a prototype of ecological vehicle in the movie Asphyxia, directed by Alessandra Angeli (pictures of backstage are available here and on our blog). The movie, recently presented at the Festival de Cannes 2016, has been selected to the FILM-COM Down Under in Perth (and in many other festivals). Will next step be a real solar trip to Australia?
 "Seal of excellence" per HySolarKit. Il progetto HySolarKit, presentato alla misura SME Instrument Fase 2 di Horizon 2020 da eProInn, spin-off dell'Università di Salerno, e dai partner Actua, Solbian, CiaoTech e Landi, ha superato le stringenti soglie per i tre criteri (Excellence, Impact, Quality and Efficiency of Implementation), ottenendo il "Seal of excellence" dalla Commissione Europea. Questo importante risultato, che costituisce garanzia del livello di eccellenza del progetto, facilita l'accesso a finanziamenti europei, nazionali e regionali, sulla base delle recenti politiche europee di sinergia tra Horizon 2020 ed i fondi strutturali europei.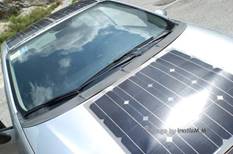 "Seal of excellence" to HySolarKit. The project HySolarKit, submitted to SME Instrument Phase2 of Horizon 2020 by eProInn and the partners Actua, Solbian, CiaoTech and Landi, has been awarded with the "Seal of excellence" by the European Commission. This means that our project has passed all stringent Horizon 2020 assessment thresholds for the 3 award criteria (excellence, impact, quality and efficiency of implementation) required to receive funding from the EU budget Horizon 2020. According to a recent European policy of building synergies between Horizon 2020 and the European Structural and Investment Funds, the holder of a Seal of Excellence can then approach alternative funding sources (regional, national, private or public) and present the certificate as a label of a high-quality project proposal.

Articoli scentifici. Articoli scientifici pubblicati dai ricercatori dell'Università di Salerno sul progetto HySolarKit e su tematiche di mobilità sostenibile sono disponibili a questo link.
Research papers. Papers of the research group of the University of Salerno on the project HySolarKit and on sustainable mobility issues are available at this link.
Una rete di imprese. eProInn aderisce a GALA SMARTNET, una Rete di imprese ad alto valore tecnologico che opera come player nazionale ed internazionale nello sviluppo e nella produzione di soluzioni integrate a supporto dello sviluppo territoriale "smart". Dettagli alla pagina http://www.galasmartnet.eu/
Autofinanziamento e sconti! Aiutando il decollo del progetto HySolarKit, riceverai il libro "Il sole con le ruote" e potrai ottenere forti sconti sull'acquisto del kit. Un ottimo investimento! Un grazie da parte dello staff del progetto va ai nostri primi finanziatori: Marco Matano, Cono Giuseppe Sanseverino, Andrea Gadda, Enrico Marchesini, Tonino Chiarini, Giuseppe Tesoro, Gianluca Bertone, Nicola Borrazzo, Paolo Cacciagrano, Gianni Scognamiglio, Luca Marcon, Mariano Hugo Ferretti e Alain Ballinari. Aggiungiti a loro!!!
Donate, with discounts! You may support the project HySolarKit by donating, with PayPal or Credit Cards. You may also  have a discount of twice the contribution for future purchase of the kit: a very smart investment! Our warmest thanks to our supporters Marco Matano, Cono Giuseppe Sanseverino, Andrea Gadda, Tonino Chiarini, Giuseppe Tesoro, Gianluca Bertone, Nicola Borrazzo, Gianni Scognamiglio, Luca Marcon, Mariano Hugo Ferretti and Alain Ballinari. Join them!!!
Il progetto HySolarKit è promosso da eProInn, una società di spin-off creata presso l'Università di Salerno.
The project HySolarKit is fostered by eProInn, a spin-off company of the University of Salerno.

Click here for a short video on HySolarKit, with subtitles in English. Directed by Federico Di Cicilia.