Two extremes in today's newsletter - Bitch Hawk and Alice Boman - Get ready!
"Death!" is the second appetiser from upcoming debut album from BITCH HAWK. It's a knock out track with speed energy. Straight forward without any restriktions.

Artist: Bitch Hawk
Singel title: Death!
"A genuine molotov cocktail of styles and ideas wrapped into 2 minutes of a punky, thrashy, trashy, violent, provocative, fuzzy, dirty, wild ride all featuring YouTube sensation ElectroBOOM. All of this, and more makes up the enigma that is Swedish Extreme Noise reprobates BITCH HAWK and their headfucking track, 'Death!'"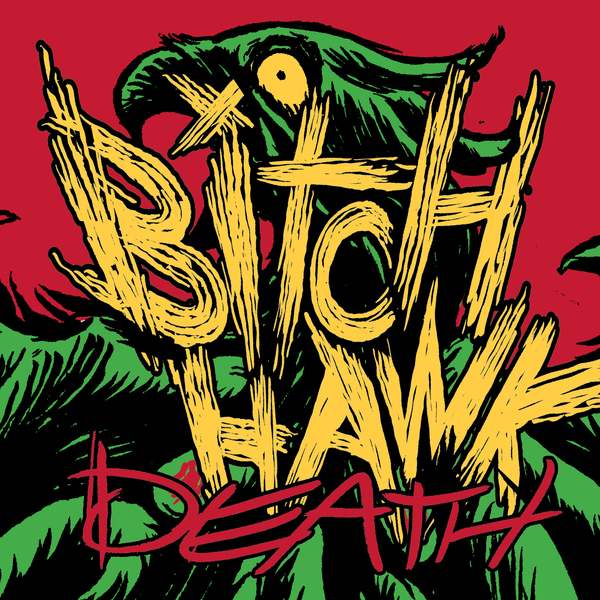 Take one of Sweden's most respected jazz guitarists, a billboard songwriter, an established rock singer and a ska drummer, and you get, perhaps unexpectedly, the hardest rock you'll hear this year. It's like somebody had too much coffee. It's tractor pulling fuzz guitars and stiff boned drums. It's neo-thrash-, punk-, hardcore-, sludge-, speed-metal. It's the perfect blend of Beastie Boys and Bathory.
Death!

Wow. This is not a very uplifting start of the day.
Woke up tired again, drank a glass of water, tried to reach my toes with my fingertips.
Nope, can't do it.

Same as yesterday. And the day before.

Make some coffee. That will surely cheer me up.

Out the window, brown snow.

Great. Forgot to do the laundry.

Another day.
One step closer to Death.
So beautiful.
Damn you death.
And whoever reads this…. don't start ranting about a supergroup but yes, the members have experience, not necessary in the hard rock business. Here we find why Adrian Recordings and Bitch Hawk is the perfect match. Patrik Berger, the bass player, is a well known songwriter to big stars like Lana Del Rey and Charli XCX. Among numerous hits he wrote "I Love It" to Icona Pop and "Dancing on My Own" together with Robyn. Andreas Hourdakis, the guitarist, is a well known Swedish jazz guitarist that plays international shows in Magnus Öström's (E.S.T) band and just released a well received solo album as Andreas Hourdakis Trio. The singer Fred Burman also sings in the band Satan Takes A Holiday. On drums we find Henrik Holmlund.
Some Swedish live dates:
2017-12-06: Obaren - Stockholm (S)
2017-12-16: Debaser strand - Stockholm (S)
2018-02-10: Where's The Music - Norrköping (S)
GETYOURXMASKICKS

You need a Christmas present for your best friend or enemy? Vinyls, cassettes, t-shirts, CDs, art, you name it! Take a look in our web shop and use this promo code to get a 25% discount - GETYOURXMASKICKS
We are super excited to present a small European tour next year!
See you here!

2018-02-10: Where's The Music - Norrköping (S)
2018-02-21: Fasching - Stockholm (S)
2018-02-22: OCEANEN - Göteborg (S)
2018-02-23: St Edmund's Church - Oslo (NO)
2018-02-24: Ideal Bar - Köpenhamn (S)
2018-02-26: Roter Salon - Berlin (DE)
2018-02-27: Sugar Factory - Amsterdam (NL)
2018-02-28: Bird On The Wire - St Pancras Old Church - London (UK) 7:00pm
2018-02-28: Bird On The Wire - St Pancras Old Church - London (UK) 9:00pm
2018-03-01: AB Salon (Ancienne Belgique) - Bryssel (BE)
2018-03-02: Olympic Café - Paris (F)
2018-03-03: Haldem Pop Bar - Haldem (DE)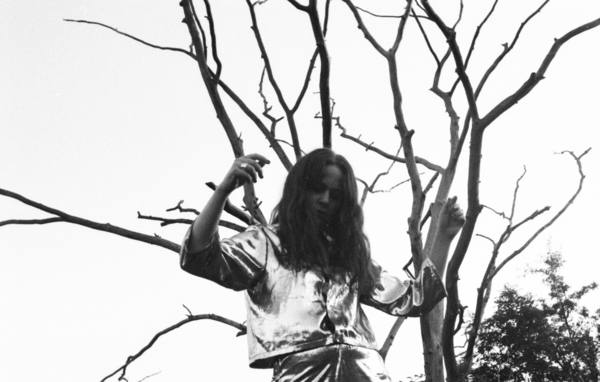 And 2 small notes about HEY ELBOW.
* Hey Elbow will play the festival Eurosonic in Groningen (NL) the 19th of Jan.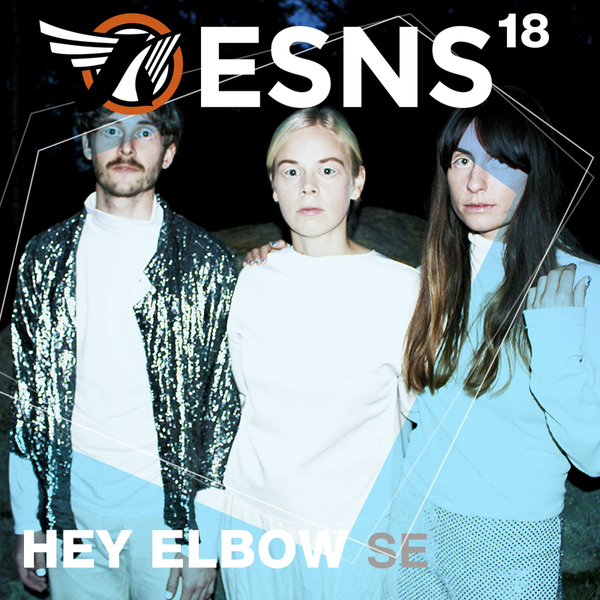 Adrian Recordings
Sweden
magnus@adrianrecordings.com
www.adrianrecordings.com
Marcus Norberg and the Disappointments
The Fine Arts Showcase
Den svenska tystnaden
Boeoes Kaelstigen
Andreas Tilliander
The Bear Quartet
Surf Philosophies
Dmitry Fyodorov
Jonas Lundqvist
Edda Magnason
Björns vänner
Alice Boman
This Is Head
PoiZon_Sw3
Lately La La
Ulf Stureson
Emil Jensen
B Hawk
Hey Elbow
Svart katt
Familjen
DÖDEN
MF/MB/
Laakso
YAST
VED
OLD
Cato
RA