Contents
Our 2016 Expo Tradeshow was a success!

Registration is now open for the ISA Hamilton Golf Tournament: Friday, May 27, 2016

ISA Hamilton sends McMaster students to ISA Games in Calgary, Alberta - Trip Report

Save the Date" Next Year's 2017 ISA Hamilton Expo Tradeshow: Tues, March 28, 2017

Volunteers needed to help with ISA Hamilton!



2016 ISA Hamilton Expo Tradeshow was a success!

Our 2016 ISA Hamilton Expo Tradeshow was a resounding success! Over 30 vendors came to show off their products/services to the shows attendees. Attendance at the show was over 200, and drew people from the across the Niagara and Golden-Horseshoe areas. The keynote kicked off a keynote talk about the Internet of Things for Manufacturing, which was then followed by the exhibit hall and technical program. In the technical program a total of five speakers gave technical talks on a variety of automation technologies. In addition to the exhibit hall and technical program, students from McMaster University's B.Tech Process Automation program also had their 4th year design project posters on display for expo attendees to see. A total of seven judges from the automation community also evaluated the posters, with ISA Hamilton providing prize money for the 1st/2nd/3rd place posters. Many thanks to everyone who came.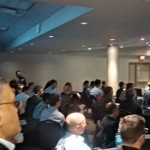 ISA Hamilton Golf Tournament - Registration is now Open!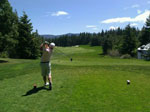 Our 2016 ISA Hamilton Golf Tournament will be taking place on Friday, May 27, 2016. 12noon tee-off
Our golf tournament will be taking place at Chippewa Creek Golf Club, which is about a 15 minute drive from Hamilton (via Hwy 6 south or Upper James Street). The tournament is played in foursomes with "best ball" in the Scramble Format, plus a few interesting house rules for fun.
Registration is now available online! New this year - registration using Credit Card online.
Paper registration forms as also available on the website.
ISA Hamilton Sends McMaster University Students to ISA Games in Calgary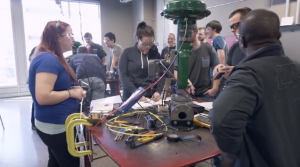 The 2016 ISA Instrumentation Games at the South Alberta Institute of Technology (SAIT) from March 10 to 12, 2016 were a big success. ISA Hamilton co-sponsored, with McMaster University, a team of four undergraduate students to participate at this year's Games; the first time McMaster is participating. In Calgary, the students met with another 56 students from Canada and USA, were placed in teams with students from schools other than their own, and competed in four tasks. It all started with a lively social mixer on Thursday evening at a local pub, continued with competitions on Friday and Saturday, and ended with a well-deserved, but short, trip to Banff on Sunday.
During the Games, Canaan, Michael, Jordan, and Simran, the four McMaster students, made connections with peers from other schools in Canada and US, measured themselves against them, worked efficiently in ad-hoc formed teams, were challenged (they will long remember the DeltaV commissioning task) and had a blast! It's worth mentioning that Michael's team finished third and Jordan's team finished second; so, they came back home wearing medals. All of them, though, brought back lasting memories and friendships. Congratulations.
ISA Hamilton is thrilled to have facilitated this memorable student experience. We also hope to have most of the students share their experiences at the next Annual General Meeting.
NEXT YEAR:
2017 ISA Hamilton Expo Tradeshow - Save the Date
ISA Hamilton will be holding its 2017 annual trade show on Tues, March 28, 2017 starting at 9:00am at the RBG in Burlington Ontario.The day will feature a keynote address, a technical speaking program, and exhibitor booths from a wide range of automation suppliers.
RBG Centre – Main Exhibit Hall
680 Plains Road West
Burlington, Ontario
Save the Date. Exhibitor registraiton informaton to be made available shortly.

Call for Volunteers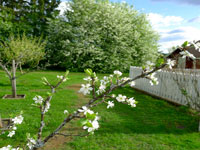 ISA Hamilton is looking for a few additional volunteers to help us run our programs. In the past couple years, we had a few of our long-time exec members step back when they retired, so we are looking for some fresh blood. Like what we do as a section? Please consider offering a few hours of your time each month to help us with our expo, golf tournament, student programs, and dinner meetings.
Running our local ISA section does not take a lot of work, but it helps if we can spread it amongst a few more volunteers. Interested? Please contact our section president Brent Killins at (905)-812-2247 or president@isahamilton.com

Thanks for reading,
ISA Hamilton
You are receiving this message because you opted in to receive messages from ISA Hamilton Section.
ISA Hamilton is a non-profit Canadian association for automation professionals and a local section of the ISA.