---
Claire and Luke Atkins Farewell



The time has come the walrus said to speak of many things


of Luke his charming carpentry,




and Claire well all that sings.




Of Raph and Francis, dogs and chooks and fun




we wish them fair thee well so come to the boatshed

twelve till five and send them off with memories and lots of stories to tell.





SUNDAY 17th Jan.



Sadly Luke and Claire, Raph and Francis are going to steamier places. Luke and Claire have given tirelessly of their time and expertise to our off shore community and to say thank you and farewell please come and join us in Paul and Tracy's boatshed (North side red and yellow flags on the water and the road to show the way)

Bring your own everything including the kids, BBQ facilities are available.
Tracy



---
Ruth and Karl are getting married!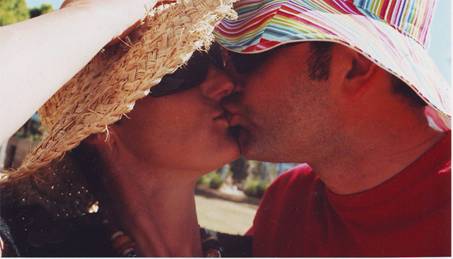 A truly special 'island couple', Ruth and Karl have contributed to the quality and colour of our community over the past decade through such unforgettables as the Island Café, the Rocky Horror Show and Kindy Market Fair Day.

Their wedding is set to take place on our beautiful Scotland Island over the weekend 23-24 January 2010.

There will be many guests travelling to the wedding and they will all need a place to stay, some for one night some for two

Thus, dear friends, you are presented with a wonderful opportunity to contribute to this very special occasion by offering one or more wedding guests that place to stay.

This can mean:

Providing a room or 'granny flat' with or without charge
Let a couple or family 'house sit'
House swap
Offer guests to camp on your land
If you think you can help, please contact Camilla Ryberg on 0435 182 567 or 9979 2231 or camillaethic@gmail.com.

All offers much appreciated!



---
English Tutoring on the Island



Do your children need extra help with their English schoolwork?

I am an English teacher from Pymble Ladies College, currently on maternity leave and available for tutoring on the island.

I have experience of teaching Year Seven through to Year Twelve, including Standard, Advanced, Extension One and Extension Two English modules. I can work to support the individual needs of your child in your own home or at my place on Florence Terrace. I love literature and I can help your children to embrace the wonderful world of words too!

I only realistically have time to take on three or four students, so book in early to secure a place.

Contact Barbara Labram on 0400 377 056 for more information.



---
The Local Guide
- Community Information
click HERE to load
---