---
---
Scotland Island Players present..
'a Farce of Nature'

Don't miss out - Tickets are selling fast !

Cast: (in alphabetical order):
Betsi Beem, Cheryl Byrne, Jessie Booth, Rachel Carter, and Susan Muranty.
Luke Ratcliff, Matt Bowden, Matt Lakeman and Tim Byrne.

Performances:
Friday 15th of July, at 8 p.m. in the Community Hall.

Saturday 16th of July, at 5 p.m. " "
note: time!!
Friday 22nd of July, at 8 p.m. " "
Saturday 23rd of July, at 8 p.m. " "
Tickets:
$20

Bookings:
via Annette Richie at 0410 007 501

Expect:
a mad-cap, pants-dropping, cross-dressing mayhem of a crazy two hours on the Island. Some boisterous
language, lots of laughs, rudeness about some Islanders, - some would say a typical Bob Bolton effort.
---
Winter Message from SIRFB
---
Notice
Update on Church Point Construction Works
Dear Scotland Island Residents

,

As stage one of the Church Point Upgrade is about to start, we ask that you kindly share this update with your members.

Between July 2016 and April 2017, we will undertake reclamation works and build a new sea wall, main road and walkway.

Work to date
Over the past few months we have worked with our contractor, Ward Civil and Environmental Engineering, to prepare for the construction and finalise designs. Work is also underway to approve details of the construction design and to develop aesthetics features, which is being done collaboratively with community representatives through an Aesthetics Advisory Committee.

Works are almost complete on the construction of a temporary wharf that will offset commuter boat tie-ups during stage one and stage two works.


What's next?
We expect to begin setting up the construction site towards the end of July although this is subject to final authority approvals. Initially this will include the contractor offices, environmental controls and temporary services. Related pedestrian, boating and traffic arrangements will also be made at this stage.

Refer to the attached map or our website to view the location map, which highlights various aspects of the site.



We will make every endeavour to minimise inconvenience during construction and keep you up to date along the way. More details will be shared on our website and via community updates. You are also welcome to make contact with me any time.

Thank you for your patience while we prepare for construction.

Regards,

Grant Tighe
Project Manager, Church Point Upgrade
NORTHERN BEACHES COUNCIL

P: 9970 1339
M: 0466 513 567



---
SCOTLAND ISLAND COMEDY NIGHT
"Pittwater Now" Creative Workshop
Sunday July 31st 2:00
Community Hall
Do you have an idea? Do you just have the germ of an idea? Do you fancy being in the Comedy Night, but not sure how to progress it? This workshop is for you!

Do you have a fully fledged, completely worked out, totally scripted, gut-wrenchingly funny idea, and the Comedy Night would be sad and dry without it? Yes, come along to the workshop!

Do you just want to act in the Comedy Night, but not necessarily write material? Yes, you guessed it! Come along to the workshop!

This is to fit the framework to the evening, so come along if you want to contribute. We can organise creative sessions to help finish off work if required.

Petra Godfrey 0404 867 768
Nettie Lodge 0410 078 754



---
For Rent
3 BEDROOM WATERFRONT HOUSE
Call/text/email Rachel - 0406 239 946 -
rcarteroneill@gmail.com



---
Lost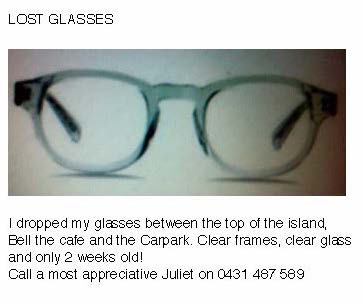 ---
---
---
A complete set of past electronic newsletters since May 2000 can be found and read at https://ymlp.com/archive_gesgjgm.php or by clicking here or by visiting the Mona Vale Library.

The Island website is at www.scotlandisland.org.au


---
To Contribute
If you would like to contribute to this newsletter it's easy!. Send an e-mail to the editor (editor@scotlandisland.org.au) or by clicking here. Type your contribution (100 words or so would be fine) and assuming it is of general interest to the community, does not include matter of a political nature and is not offensive, it will appear next month.
Subscription Information
To get on and off this newsletter,

click here

or got to:

http://www.scotlandisland.org.au/signup .


To change your address, click the 'modify' link at the bottom of this newsletter or send an email to the

editor@scotlandisland.org.au


---
Follow the PON
---
The Online Local Contacts Guide
Click HERE to load
---
The views expressed in this newsletter are not necessarily the views of the Scotland Island Residents Association (SIRA), or the Western Pittwater Community Association (WPCA)

---