Geoengineering is Destroying the Ozone Layer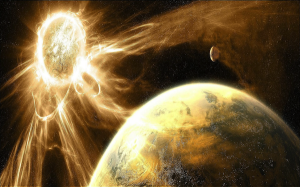 Can stop sprouting of seeds,

Stunts growth,

Limb die off,

Reduced foliage,

DNA damage,

Changes nutrient distribution,

Mutatins,

Effects photosynthesis

Greatly increased mortality
Damaged immune system,

DNA damage

Damages sight

Causes various forms of cancer
Global geoengineering is tearing apart the entire fabric of life on our planet.
Geoengineering is poisoning our air, waters, and soils.
Geoengineering is pushing increasingly erratic atmospheric processes resulting from human-propelled climate change past the Chaos threshold into unpredictable, self-reinforcing, cascading events.
Geoengineering is disrupting the jetstream and all natural weather patterns, which in turn is fueling catastrophic climate feedback loops – the most dire of which are mass methane hydrate releases from the Arctic tundra and seafloor.
Geoengineering is destroying the stratospheric solar radiation shielding, which protects all life on Earth.