CAROLINA DE ROBERTIS, JEWELLE GOMEZ, KATE SCHATZ,
AYA DE LEON & ELMAZ ABINADER
Radical Hope: Letters of Love and Dissent in Dangerous Times
Wednesday, May 10 at 7 PM

Radical Hope is a collection of essays in the form of letters written by award-winning novelists, poets, political thinkers, and activists to any and all who feel weary and discouraged. We are pleased to welcome five of these contributors, who will read from this provocative and inspiring collection, offering readers a kaleidoscopic view of the strength and courage needed to navigate this time of upheaval, uncertainty, and fear.
---

Pantsuit Nation Meetup & Book Release
with Pantsuit Nation founder LIBBY CHAMBERLAIN!
Thursday, May 18 at 7 PM

In celebration of the release of the book Pantsuit Nation, we are excited to announce an inspiring evening hosted by Pantsuit Nation administrator Kimma Barry and with an appearance by Pantsuit Nation founder Libby Chamberlain! Contributors will share resources and strategies about how to be effective community activists. Don't miss it!

---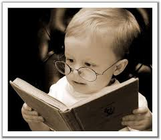 Our Anniversary Sale is here!
20% Off All Books, Cards & Gifts in the store
Friday, May 19 - Sunday, May 21


---