<<Sorry this is late... a power outage delayed delivery>>
We arrived in Kabul Sunday afternoon after an overnight layover in Dubai. After a warm reception by our hosts and a wonderful welcome meal, we're getting settled into our digs for the week.
During our brief stopover in Dubai, we couldn't help but be impressed with the beauty and glamour of the city – an ultra modern and glowing (if not gawdy) monument to what man can accomplish in the middle of the desert given enough determination and money. Last night as I was admiring the sheer magnificence of the Burj Khalifa (the tallest building in the world standing more than a half-mile tall) I couldn't help but wonder what sort of beauty God was going to reveal to us when we arrived in Afghanistan.
It didn't have to wait very long to get my answer.
I fell asleep not long after takeoff from Dubai and when I woke up a couple hours later during our initial descent into Kabul, I felt like God had nudged me and whispered, "So you liked Dubai, huh? Well... what do you think of this..."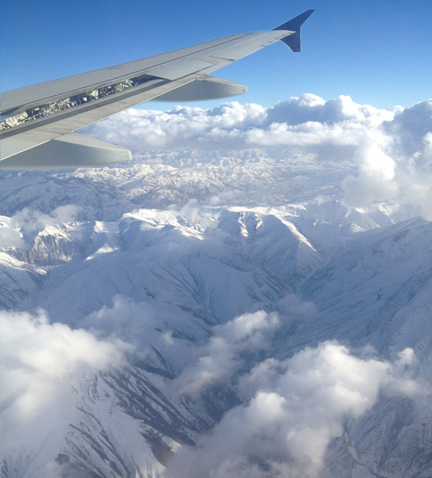 The Hindu Kush Mountains to the north of Kabul have more 20'ers than Colorado has 14'ers with many peaks rising to more than 25,000 feet. This photo doesn't come close to doing them justice... their majesty and grandeur are simply overwhelming. No matter how many times I see them they take my breath away and are a consistant reminder of the pure magnificence of this land and its people.
The team is in great spirits. We're hitting the sack now, eager for tomorrow... to renew many old friendships and forge new ones. Thank you for your prayers for a safe journey. We made it!
--Bob