IAW PRESS INVITE
South Africa's Sports Minister to attend Palestine human rights soccer tournament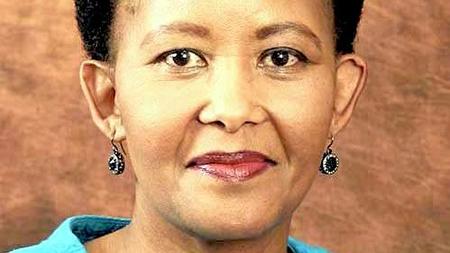 South Africa's newly appointed Minister of Sport & Recreation, Ms Thokozile Xasa, will attend tomorrow's (18 March) #IsraeliApartheidWeek human rights "Score for Freedom" soccer tournament in Pretoria.
The tournament, taking place at the Laudium Sports Stadium, has been organised by the Palestine Solidarity Alliance, Laudium Football Club, Laudium Aces and supported by BDS South Africa as well as other community organisations.
The Score for Freedom soccer tournament, now in its 3rd year, is held annually in memory of the four little Palestinian boys who were killed by Israeli missiles while playing soccer on a beach (
click here for New York Times article
). On the 16th of July 2014, 2 days before the world marked "Mandela Day", Israel killed Ahed Bakr (10) Zakaria Bakr (10), Mohamed Bakr (11) and Ismael Bakr (9). In that same year Israel killed more than 550 Palestinian children. This year as we mark the centenary of Nelson Mandela we are reminded of Tata Madiba's love for children and his reminder that: "There can be no keener revelation of a society's soul than the way in which it treats its children."
For media interviews with the IAW South Africa Team, please contact:
Justin de Swardt, #IsraeliApartheidWeek National Spokesperson [Afrikaans, English +27 (0) 65 915 3803]
Alex Mdakane, #IsraeliApartheidWeek Deputy Spokesperson [Zulu, English, +27 (0) 78 526 8663]
Michia Moncho, #IsraeliApartheidWeek National Convener [Setswana, English +27 (0) 78 295 4668]