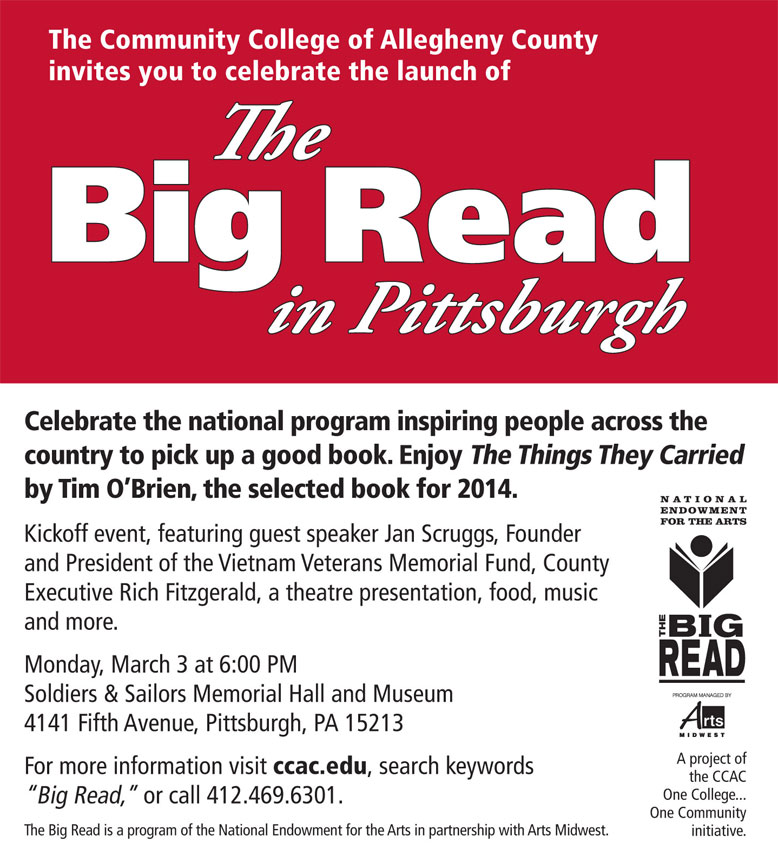 Celebrate the national program inspiring people across the country to pick up a good book. Enjoy The Things Carried by Tim O'Brien, the selected book for 2014.
Kickoff event, featuring guest speaker Jan Scruggs, Founder and President of the Vietnam Veterans Memorial Fund, County Executive Rich Fitzgerald, a theatre presentation, food, music and more.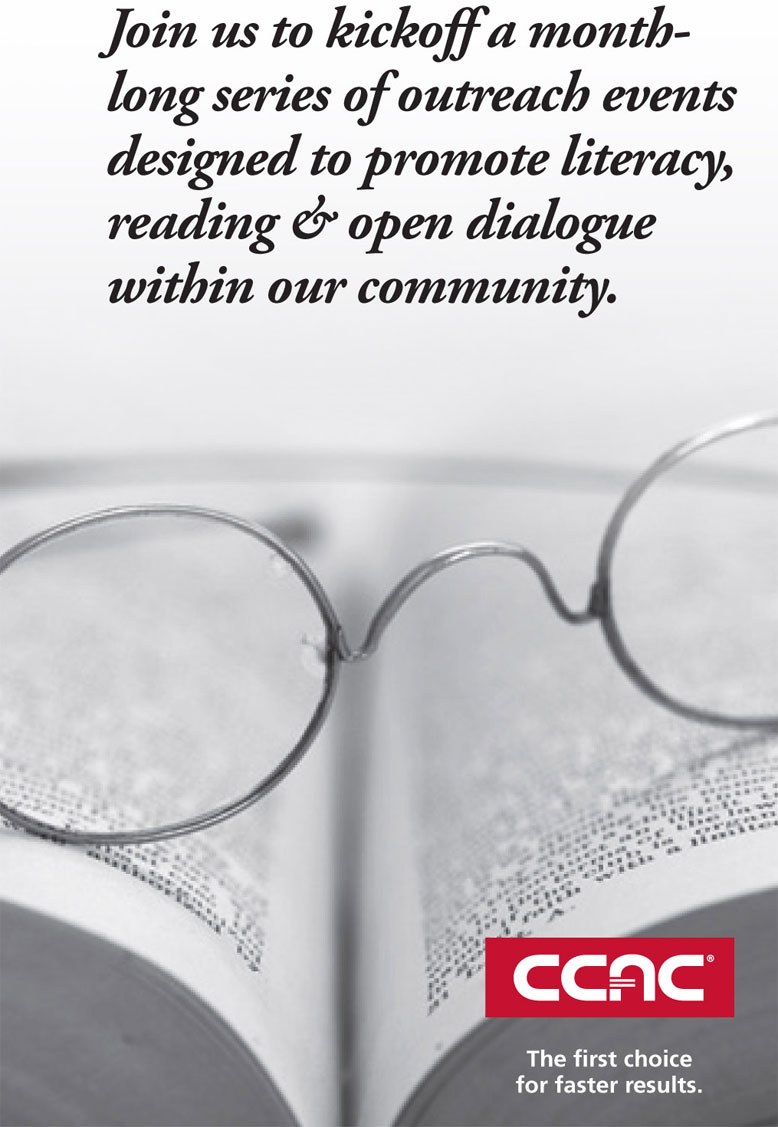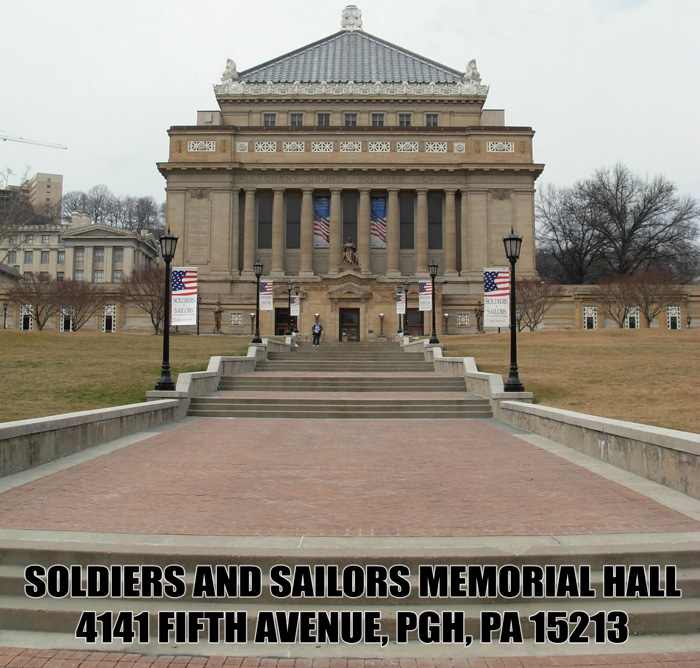 Soldiers & Sailors Memorial Hall and Museum
4141 Fifth Avenue, Pittsburgh, PA 15213
For more information visit ccac.edu, search keywords
"Big Read," or call 412.469.6301
The Big Read is a program of the National Endowment for the Arts in partnership with Arts Midwest.