---
Developments at the Scotland Island Community Website




http://www.scotlandisland.org.au/home





New services and trades listing


Find the services and trades you need now at your community website. Just click on Trades and Services on the right sidebar of the home page - http://www.scotlandisland.org.au/trades-services/. You'll find everything from dog training to business assistance to building.

If you would like your business or trade added to this list, just use the 'Contact us' link on the Trades and Services page or on the home page, top right hand corner. We would like to list all island services and trades, so please do let us know if we can list your business.



Scotland Island Residents' Association (SIRA) page


This new page gives information about SIRA, the SIRA constitution, SIRA committee members and contact details, SIRA project teams, minutes of all meetings, and links to all SIRA services.



Upcoming events


Don't forget that upcoming events are now listed on the Community website home page. Please let us know if you have an event you would like listed. Use the 'Contact us' listing and send details of event, location, price, time etc and we will be happy to display it.



Scotland Island Hall – new reduced rates for residents' children's parties! Plus new combined information booklet


The hall is a great place for kids' parties, with the kitchen, a big space for games, and its proximity to the park, and now the rate for children's parties for residents has been reduced from $110 to $80.

The five documents giving information about the hall – classifications, rates, terms and conditions, safety and equipment list – are all now in one more booklet which makes it more convenient to download and read. These documents, along with the Application to Hire, are available to download at http://www.scotlandisland.org.au/living/community-services/community-hall.



---
New photos added to the Offshore Photo Gallery



Floating Choir - 2011 - photos by Sandra May

Gone Fishing Gallery Christmas Fair


You can always access the Offshore Photo Gallery here.
http://picasaweb.google.com/offshoregallery/



---
The Farmhouse, Ventnor




150th Anniversary



2012 marks the 150th year of the first cottage built offshore. Also sometimes referred locally as The Farmhouse, Ventnor and its orchard features in many early photographs of the area. It was built in 1862 by William Oliver who had been farming the peninsular between Elvina and Lovett Bays since 1842.

William Oliver was also later granted land at Chapel Point (Church Point) and the gravestones of Oliver family members can be found there. William's son Frederick came off his horse coming down from Linda Falls and his gravestone is close to Sturdee Lane

We are keen to gather as many memories and facts about Ventnor and the Oliver family as well as families who have lived or stayed at Ventnor since. Tanya Mottl says her father claims to have sold Ventnor at least six times before my family bought it in 1990

Finally we are open to ideas from the community for opening Ventnor to the public in the 2012 spring

Tony Bates
ventnor1862@hotmail.com



---
The Marina Café -

The Quays

,

Church Point




NEW LOOK, NEW CHEF, NEW MENU.





Opening 12th January 2012




Breakfast and Lunch




Mon - Fri - 7am - 3pm




Sat - Sun - 7am - 5pm



Jonathan Brailey is the new owner/chef and he has created a totally new space within the Marina building. His training with Philip Searle at Vulcans and with Martin Boetz at Longrain will be reflected in an exciting new menu featuring fresh seasonal produce.

Enjoy a hearty breakfast or a lunch of fresh seafood and other delicious delights or just drop in for a coffee and homemade cake.

Dinners scheduled for February.

Phone 9997 3847
info@themarinacafe.com.au



---
Letters to the Editor


Re Waterfront Store & Cafe




Whatever happened to customer service at the Waterfront Store?



Like many other off-shore residents I have been delighted by the thawing of the once icy relations between the community and the proprietors of the Waterfront Store.

I've joined in community activities at the Gone Fishing Gallery in the Pasadena, sat chatting regularly to friends over coffee on the terrace, sung Christmas carols to patrons of the café and enjoyed terrific meals there, like the WOW Christmas lunch.

But events in the store yesterday have left a very nasty taste in my mouth.

After paying for a second cappuccino and waiting over 20 minutes for it (not a particularly busy day) I went to find out when it would be ready.

To my amazement I was subjected to an interrogation by the proprietor who then kept me waiting while she analysed all the coffee vouchers before informing me that no mistake had been made and that clearly I had paid for no coffee. In short, I am branded as a liar for seeking a service I had paid for.

What ever happened to customer service?

I will not be using the shop again.

Shar Jones
Scotland Island


---
My Legs are Back !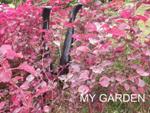 After going "walkabout" by themselves (?) whilst I was away, the legs are finally back where they belong.......



Thank-you to the captors....



---
Wanted




Working VCR


Anyone who has a working video recorder that they do not want any more, to contact me please on email annettefreeland@ozemail.com.au



---
Free




Tin Shed


Free tin shed, 25 years old. If you can use it just take it away.
Contact Eunice McAllister at emc87994@bigpond.net.au or 9997 4038.



---
House Swap


We are currently on a houseswap on Scotland Island and are looking for another in the area. We have two homes to swap, a spacious one in Yamba hinterland and a small rustic one beachside in tiny national park village nearby.

I can send details and piccies but we are hoping to find somewhere quite soon!

Holly


wompee@yahoo.com





---
For Sale




Outboard

engine



25hp Yamaha CV 2-stroke outboard for sale. Brand new propeller, serviced by Ben Johnson.
Probably needs a bit of a clean, but reliable and goes well. $1700 o.n.o

Pickup from Morning Bay, please call Jess 0404 159 763.



---
---
Follow the PON
---



Missed out on a Newsletter?




Go to the archives to download previous notices



A complete set of past electronic newsletters since May 2000 can be found and read at https://ymlp.com/archive_gesgjgm.php


---
The Online Local Contact Guide

Click HERE to load
The views expressed in this newsletter are not necessarily the views of the Scotland Island Residents Association (SIRA), or the Western Pittwater Community Association (WPCA)
---