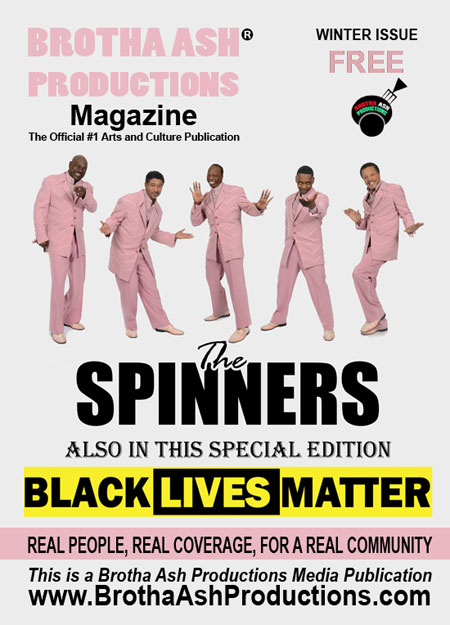 THROUGH GOD'S GRACE AND MERCY BROTHA ASH PRODUCTIONS MAGAZINE "WINTER ISSUE" WILL HIT THE STREETS SOON! THIS ISSUE WILL FEATURE AN EXCLUSIVE INTERVIEW WITH THE LEGENDARY R&B GROUP "THE SPINNERS", AND FREEDOM HOUSE AMBULANCE STORY BY TENE CROOM AND WILL ALSO FEATURE WHY "BLACK LIVES MATTER" BY TRACEY JENNINGS, FASHION BY DAVID DIXON, JR., ENTERTAINMENT BY ANTOINETTE CROWLEY, SPORTS BY SMOKIN JIM FRAZIER, GOSPEL BY STACEY GERMANY AND OF COURSE OUR FAMOUS "OUT AND ABOUT" SECTION BY YOURS TRULY.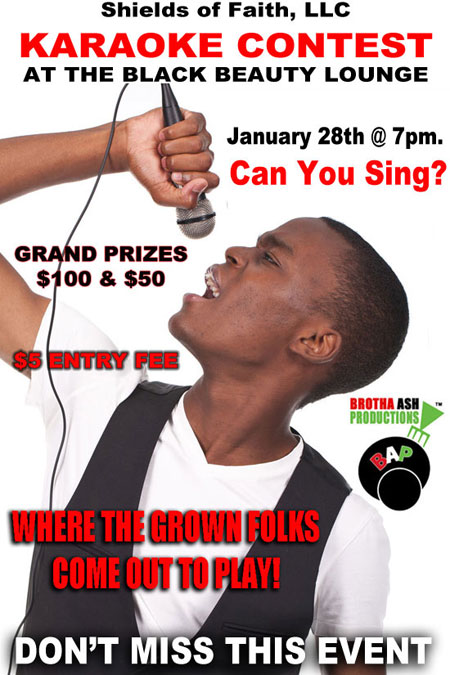 Shields of Faith, LLc presents
KARAOKE CONTEST
WED., JANUARY 28, 2015 AT 7PM
Can You Sing?
We will see who comes sign up to win our Grand prize of $100, $50.00 (2nd place) 50 cent wings, $2.00 Meatball Hoagies, 50/50 Raffle, Gift Baskets, and lots of indiviual prizes. Come let us see what you got. FUN INCLUDED so sign up at the Black Beauty Lounge located at 2037 Centre Avenue, Pittsburgh, PA 15219 in the Hill District on "KARAOKE NIGHTS" Wednesdays and Saturdays. $5.00 entry fee!
Sponsored by Brotha Ash Productions Media, LLC.

COHEN & GRISBY
TRUST PRESENTS SERIES
ZAP MAMA & ANTIBALAS
BYHAM THEATER
FEBRUARY 4, 2015
FOR COMPLETE DETAILS

CLICK HERE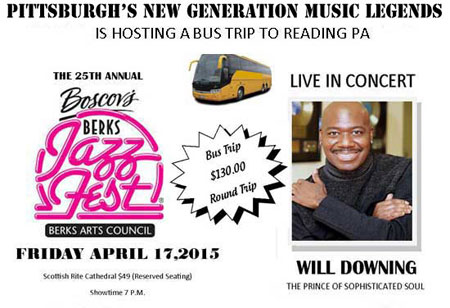 PITTSBURGH NEXT GENERATION OF MUSIC LEGENDS IS HOSTING A BUS TRIP TO READING, PA
THE 25TH ANNUAL BOSCOV'S BERKS
JAZZ FEST
FEATURING WILL DOWNING
AND GERALD VEASLEY'S MIDNIGHT JAM SWEET STREET DESSERTS JAZZ TENT AT CROWNE PLAZA
FRIDAY, APRIL 17, 2015
FOR COMPLETE DETAILS

CLICK HERE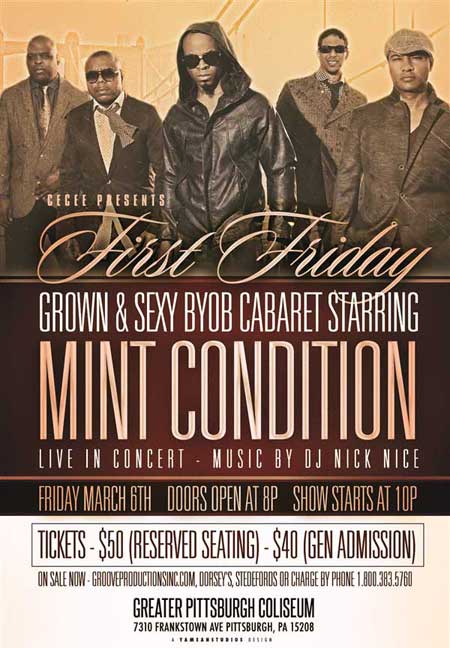 CECEE PRESENTS
First Friday 'Grown & Sexy' Cabaret
MINT CONDITION
IN CONCERT
Plus Pittsburgh's Own DJ Nick Nice
Hosted by Brandi
Friday March 6th | Doors @ 8p / Show @ 10p
Greater Pittsburgh Coliseum, 7310 Frankstown Avenue
FOR COMPLETE DETAILS

CLICK HERE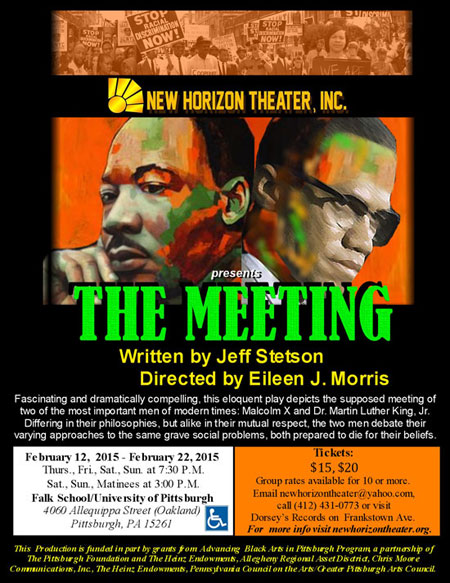 New Horizon Theater, Inc. presents
THE MEETING
Written by Jeff Stetson | Directed by Eileen J. Morris
February 12, 2015 - February 22, 2015
Fascinating and dramatically compelling, the eloquent play depicts the supposed meeting of two of the most important men of modern times: Malcolm X and Dr. Martin Luther King Jr. Differing in the philosophies, but alike in their mutual respect, the two men debate their varying approaches to the same grave social problems, both prepared to die for their beliefs.
FOR COMPLETE DETAILS

CLICK HERE
JANUARY 23RD, 2015 EDITION

STAY CONNECTED WITH BROTHA ASH PRODUCTIONS ON FACEBOOK, TWITTER, GOOGLE PLUS, LINKEDIN AND YOUTUBE!!!!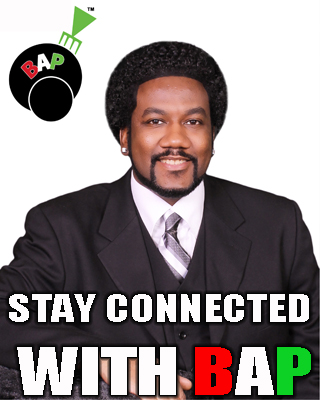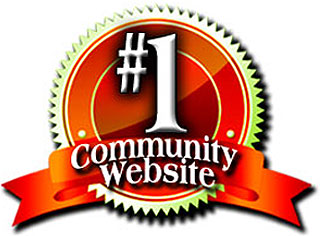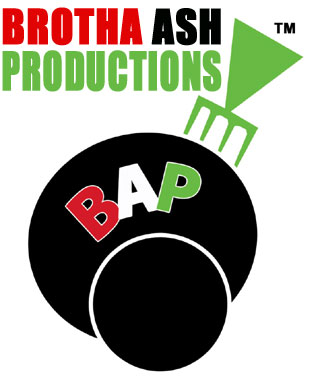 ---
SEE WHO IS DOWN WITH BAP
AND WHO GOT THEIR COPY OF
BROTHA ASH PRODUCTIONS
MAGAZINE!