Why not bookmark this AMPS Newsletter and read at your leisure!

AMPS Newsletter April 2016
This month - Fortitude AMPS TV Award winner, Ofcom announcement, travel and subsistence fund for the North East, AVID Everywhere?, become an AMPS mentor, does vinyl really sound better, punch cards to smart phones, new AMPS member, news & comment…
Header image - Courtesy of John Rodda

AMPS SOCIALS
Cardiff Social - May 2016, date tba.

The Urban Tap House (Upstairs Bar), 25 Westgate Street, Cardiff, CF10 1DD. It's a stone's throw from Cardiff station and there are parking options nearby. There's wide range of beers etc, and hearty food is available. Please try and make it if you are in the area - come and meet other AMPS members for a chat and a drink, and of course guests are welcome.
Special thanks to Doug Sinclair AMPS for making the local arrangements - please contact Doug (
doug@bangpostproduction.com
) or Andrew Wilson (
andrewwilson@amps.net
) 07739 842369 for further info.
Leeds Social - tba

Belgrave Music Hall, 1-1A Cross Belgrave Street, Leeds LS2 8JP.
The venue has a great selection of beers, burgers and pizzas on offer. Parking is available at the Merrion Centre (5 Merrion Way, Leeds, LS2 8BT) for £1 per hour after 6pm. For any further info please contact AMPS member Tom Wilkin on 07809 691925. Please try and support this new event if you can!
Bristol Social - Wed 27 April, 7.00pm (last Wednesday each month)

Beerd, 157-159 St Michaels Hill, Cotham, Bristol BS2 8DB, 7.00pm on the last Wednesday of each month is the place to meet up with other AMPS members and like-minded people! Great craft beers and amazing pizzas are available!
London Social - first Tuesday each month

Make sure that you attend the AMPS Social at the De Lane Lea bar in Dean Street on the first Tuesday of every month - be social with your AMPS members! The first Tuesday in every month - 6.00pm.
… not in Cardiff, Bristol, London or Leeds?
Andrew Wilson reports, "Very pleased with AMPS 'Social' progress across the UK. If anyone elsewhere in the country would like to get something going in their region please let me know and I'll get you started. I'll do the admin and emails, we just need someone local to host!"
All events are open to AMPS members and guests. They are a great chance to put faces to names, to network and to chat. It's a rare opportunity for production sound and post sound folk to get together… plus there's beer and food!
Fortitude Wins AMPS TV Drama Award 2015
The AMPS TV Awards Committee is delighted to announce that Fortitude has won the 2nd AMPS Award for Excellence in Sound for a Television Drama in 2015.
The team involved the success are Rudi Buckle AMPS – Production Sound Mixer,
Chris Roberts AMPS – Supervising Sound Editor, Howard Bargroff AMPS – Re-Recording Mixer and Philip Barnes – Dialogue Editor.
Chris Roberts comments, "I'm very proud and honoured that everyone involved in creating the soundtrack for this series has been recognised by all our talented, creative and professional colleagues in AMPS! Thank you so much."
New Spectrum for Audio PMSE
Here are some highlights from the latest Ofcom announcement:

Audio PMSE makers are losing access to spectrum due to the reallocation of bands to mobile broadband services. Our decision to make the 700 MHz band (694-790 MHz) available to mobile services results in a loss of spectrum access for use by low power audio PMSE. The 470-790 MHz band has for many years been the primary spectrum resource for wireless microphones and in-ear monitors.

In making the decision on repurposing the 700 MHz band, we recognised the impact this loss of access to the 700 MHz band will have on the sector given the generally high level of PMSE spectrum demand in the UK. We noted that this impact would likely be felt across a broad range of events, including sport, theatre, broadcasting and live music and especially for those events with the greatest spectrum demand.

Ofcom has decided to provide access to sub-bands within the 960-1164 MHz band
for the use of audio PMSE devices operating with a radiated power of less than 17dBm. The amount of spectrum available will vary geographically with approximately 50 MHz available in London and significantly more in other areas of the country.

We believe this band offers the best long term solution and stability for the sector.
The nature of its current allocation to Aeronautical Radio Navigation and Aeronautical Mobile Communication Services is extremely unlikely to change in the UK given anticipated deployment of aviation systems meaning that the risk of unmanageable competition for access is likewise low.

We can license the use of the bands immediately, however we note that equipment for the band is not yet available.
The CBTF and Northern Film & Media Partner to launch North East Travel and Subsistence Fund


Announced earlier in March, The Cinema and Television Benevolent Fund (CTBF) and Northern Film & Media (NFM) have announced today that they will launch the North East Travel and Subsistence (NETS) fund, which will be piloted over the coming year. The fund will support experienced film and television workers in the North East region, whose welfare and professional security is being put at risk by having to absorb extra travel and subsistence costs, stemming from the increasingly London and Manchester-centric nature of the media industry.
The NETS fund will be open to applicants with at least two years of professional experience in any behind-the-camera role, across production, post-production and exhibition. It will offer awards of between £150 to £1,500 per person, to help meet travel, accommodation and other subsistence costs incurred by North East professionals who have to travel to other regions of the UK to build their client base, meet with commissioners or purchasers, or access training and professional networks to help develop their careers.
Avid: Everywhere or Going Nowhere?

With areas of the internet awash with harsh criticism of Avid's present business direction, I met with an Avid spokesperson to discuss the company's position. A frank and healthy conversation later, we'd agreed to follow up for a post on F&W – with sight of copy before posting.

Having arranged the meeting, Avid's PR agent then reported that he wasn't 'really in a position to comment'. After a promising start, the corporate ranks had closed…
Having seen the frustration and disappointment in many of the internet posts – some unattributed – I'd hoped to formalise the comment and speculation, and offer an informed and balanced piece of editorial. Avid's comment was an essential element. If anything, I was surprised at how straightforward the initial meeting was to arrange. It was looking good for Avid.
Audio Limited Moves Office to Watford
Long-time AMPS Sustaining Member Audio Ltd is moving to new permises in Watford on 8 April 2016. Their new address wil be -
7 Century Court
Tolpits Lane
Watford
Hertfordshire
WD18 9RS
Main switchboard phone number remains the same - 01494 511711
AMPS has been running a Mentor Scheme for a number of years; we currently have a number of Members waiting for mentors.

If you think you can spare a couple of hours a month and would like to pass on your experience and knowledge to someone just starting out in the industry then please send an email the address below and we will send you an information pack about the AMPS Mentor Scheme.

We are particularly looking for Production Sound Mixers who are London based to mentor students based at the NFTS, Beaconsfield.
Why You Think Vinyl Sounds Better…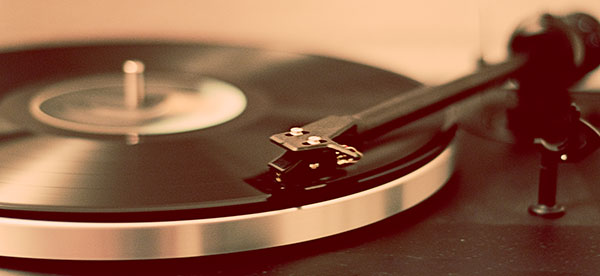 Sound quality is subjective, but there is a very good reason why you think vinyl sounds better. You may think you are buying a better sound when you buy a turntable and vinyl records, but you're not. What you are buying is time to listen to music, and that will make anything sound exponentially better.

Vinyl is not portable. This means the act of listening to a record is a very conscious and deliberate one, and, more often than not, is an activity in-and-of itself. It's what I love most about listening to records; I make the time to pay attention to the music. I notice every detail: the clicks, the pops, rumbles in the background. The depth of the kick drum, the musicality of the guitar.

Paying attention leads to the perception of better sound quality, but that's all it is: perception. Sound quality is subjective. There are no definitive measurements for what sounds 'good' and what sounds 'bad'.

This is no different than to when you pay attention to the food you're eating, instead of inhaling it because you're starving. Savouring a glass of wine vs. chugging it to get pissed. The attention we give to the thing that we are enjoying is what makes it qualitatively 'better'.
From Punch Cards to Smart Phones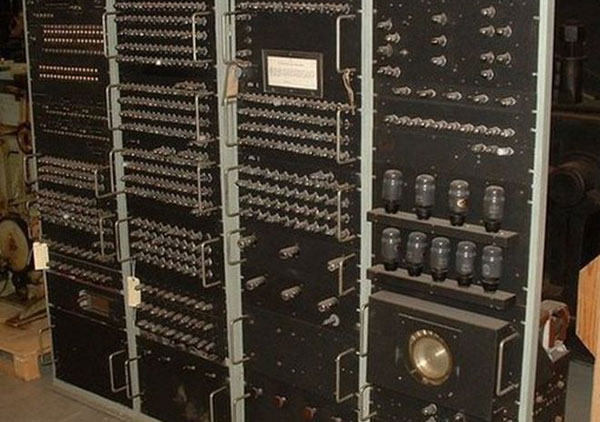 After World War II, Britain was a hotbed of pioneering computer research. Work done on automatic ways to crack codes and spot enemy aircraft meant it had a skilled cadre of engineers and scientists equipped with the knowledge to create powerful and practical computers.

The machines that resulted, the Manchester Mark I, Edsac and the Ace, are now well known. Even Colossus, a secret during wartime and for decades after, is now widely recognised as the world's first programmable, electronic digital computer.

But not all the UK's pioneers and pioneering computers are as well-known. This week The National Museum of Computing in Bletchley Park is putting on display one machine, the HEC-1, that was recently discovered in the stores of the Birmingham Museums Trust. It was very popular and successful in its day but is poorly appreciated today.
This is ironic in the case of its creator Dr Andrew Booth because, said Dr Roger Johnson, one of the innovations he came up with is ubiquitous today more than 60 years after it was invented.
New AMPS Member - Aris Anastassopoulos
Hi everyone, my name is Aris Anastassopoulos and I am pretty chuffed to join AMPS. I wanted to thank my sponsors for supporting me and I am looking forward to putting more faces to names through the AMPS socials over the next months.
I am keen on raising the quality bar through cultivating an educational and collaborative ethos on and off set, contributing towards shaping the minds of sound department savvy directors and producers while shortening the gap between location and post audio departments.
Some of my recent credits include: Orthodox Directed by David Leon, Staring Stephen Graham, Michael Smiley and Christopher Fairbank, Wolfblood Series 4 & The Dumping Ground Series 5 for the BBC.
Did you know that the Directory pages on the AMPS website are some of the most frequently visited?

 

Make sure that your profile is up to date - you never know where your next work enquiry will come from!

 

 
Can we help with your Professional Development?
We're keen to hear from you with ideas for seminars and training sessions which would contribute towards Continuing Professional Development.
We're very aware that keeping up with techniques and updates can be a full time job in itself, so if there's any way that AMPS can contribute towards maintaining and developing your industry knowledge and skills, please get in touch.
AMPS Address & Phone Number
27 Old Gloucester Street
London
WC1N 3AX
Tel: +44 (0)1753 669111
AMPS, 27 Old Gloucester Street, London, WC1N 3AX
www.amps.net / +44 (0)1753 669111