| | |
| --- | --- |
| BHAF Allotment Forum | 22nd November 2017 at 7pm |

Dear Plot Holders and Site Reps,
This is a reminder that the Allotment Forum Meeting is next week.
If you have any items you would like to be on the agenda please email them to bhaf.contact@gmail.com
We hope you all had a productive summer and a good harvest from your plots. Reports from across the city suggest it was generally a good growing year!
Bi-annually we hold meetings which all plot holders are invited to attend. The meeting is also attended by Site Reps, the BHAF Committee and The Councils Allotment Officer. The guest speaker at this forum meeting will be Rich Howarth, Brighton and Lewes Downs Biosphere Programme manager.
Wednesday 22nd November 2017
6.30pm 'Surgery'
7.00pm Meeting and guest speaker

Rich Howarth
at Patcham Community Centre, Ladies Mile Road, BN1 8TA
More Details about the Forum
The 'surgery' part of the meeting is for individuals who have specific issues they want to discuss with either the BHAF or the Councils representative.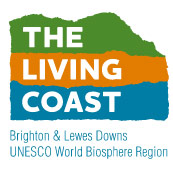 Brighton and Lewes Downs is the first new UNESCO world Biosphere site in the UK for 40 years. Rich Howarth has been the Biosphere Programme Manager since 2011. He will be talking about the Brighton and Lewes Downs Bio-sphere and the important role that Allotments play in improving our environment and the overall benefit they bring to the biosphere.
"Hear how you and your allotment can play a part in The Living Coast mission – to pioneer a positive future for people and nature – in our world-class environment of downs, towns and coast, recognised as a UNESCO Biosphere Region. Learn how you can also help wildlife and the quality of our natural environment whilst growing food on your plot."
October is a good time to plant your broad beans. Early broad beans will mature before the dreaded blackfly gets too active. If you plant them now, they will sprout and start to grow, they will be fine growing slowly overwinter and they will be ahead of the game in the spring. Now is also a good time to plant onion sets for early onions next year.

Phacelia is an excellent green manure that grows very well on chalky soils. It will still germinate right up until November and makes a great ground cover for overwintering. It can then be dug in in the spring to add nutrients to the soil

We have plenty more monthly tips here and here on our website.

---
Do you grow your own fruit and veg? Why not take part in an online survey to help scientists at the University of Sussex understand more about the practices and challenges faced by people growing their own food in the UK. The survey will take 5-10 minutes to complete and at the end you will have the option to enter a prize draw to win £50 of garden centre vouchers!
Roedale Allotment Gardens Association (RAGS) held its annual apple pressing day today. It was lovely weather and a good crowd turned out to press apples, swap plants and seed, buy homemade chutney and most importantly drink tea and eat cakes. There were also activities for the kids, including a games stall, face painting and workshops on making your own bug hotel! It was a great day that seems to get better each year. Do you have a day like this at your site? If not why not think about arranging one.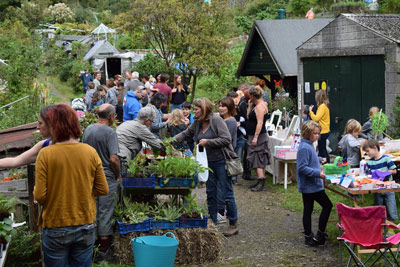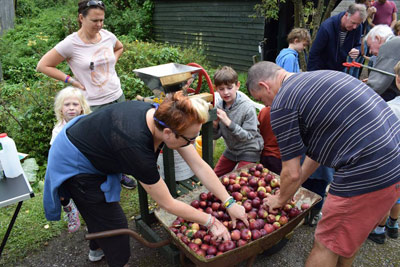 Has anyone else seen this? I've been around nettles for 50 years but only saw them pollinating like this for the first time this year. Remarkable.
https://youtu.be/pQJ8KiOt2eY
Are Allotments Political?
What do you think to the ideas in this article?
Allotments vs Golf Courses?
Golf courses cover 10 times more land than allotments – and get £550,000 in farming subsidies
4 hour parking limit for Tenantry Down Allotmenteers
Scores of cars displaced by new parking zones have made a narrow Brighton road "impassable".
Follow us on Facebook for Regular updates
https://www.facebook.com/BHAFpage
Allotment Forum Details
The meeting is in 2 parts; the first half hour, beginning at 6.30pm, is an informal surgery where people have an opportunity to speak to BHAF members or the Council Allotment Officer on a one-to-one basis over a cup of tea. This allows individual and personal issues to be dealt with more quickly and efficiently.
The second part of the meeting begins at 7pm and relates to more general and city-wide allotment issues, we sometimes have a guest speaker as well. If you have a problem/question or an item for the agenda, come and talk to us during the surgery and we will do our best to help.
There is free parking at Patcham Community Centre and on surrounding streets.
For those travelling by bus, the 5 and 5A buses stop within 2 minutes walk of the centre (The Ladies Mile bus stop, just past Old London Road).
Timetable details can be found here:
We look forward to seeing you.
Best Regards,
Mark Carroll
for
BHAF Committee.