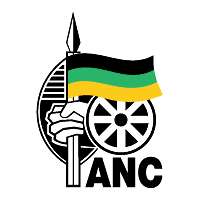 ANC WCape Media & Communications Office
Wednesday, 05 July 2017
ANC Western Cape celebrates as ANC National Policy Conference resolves to downgrade embassy in Israel
The ANC Western Cape together with activists from branches, regions, provinces, leagues, alliances, BDS, MJC and other partner structures are celebrating yesterday's National Policy Conference resolution to downgrade the South African embassy in Israel. This is a major victory for human rights and for the people of Palestine!
The ANC holds a policy conference every 5 years where policy recommendations are debated and forwarded to the party's national conference which will take place in December.
Below is an extract quote from the IR commission report which was adopted by the conference plenary which was attended by over 3000 delegates from ANC branches across South Africa.
The resolution on the downgrade reads:
"The commission called for the downgrading of the SA Embassy in Israel to send a strong message about Israel's continued illegal occupation of Palestine and the continued human rights abuses against the peoples of Palestine"
We have decided to term this the Oliver Tambo Resolution. The ANC Western Cape has, along with hundreds of thousands of fellow South Africans, consistently protested and campaigned against the Israeli regime's human rights violations and yesterday as the freedom charter states, indeed our people shall govern. We wish to proudly say we are playing our part, while acknowledging the huge efforts from other provincial and regional structures and their delegates in this clear outcome.
Yesterday's resolution is the strongest and clearest position taken by the ANC in our history as a governing party. The Western Cape has chosen to name this special resolution after Cde Oliver Tambo, during the year that we are celebrating OR Tambo, because he travelled the world calling for sanctions against Apartheid South Africa and he is celebrated as the father of internationalism within the ANC. We believe that those of us calling for downgrades, sanctions and other actions against Apartheid Israel and other oppressive regimes are following in his footsteps and the ANC national policy conference is listening.
We are under no illusion that Israel and its lobby will attempt to pressure the ANC but this mighty movement will remain steadfast in advancing the interests and solidarity of our people. We warn Israel not to interfere with our local politics, but instead to build a just peace with Palestinians.
To the Palestinians, a people that provided us with so much solidarity, resources and other support during our struggle, we say: Aluta Continua!
Issued by ANC Western Cape
Faiez Jacobs
Provincial Secretary
0836337690