Last month we discussed that FACTS only TELL, but SUPERB STORIES SELL because people buy into your message and are moved to action only when they are engaged both
intellectually and emotionally
! One way to engage them in both is to use dialogue. We examined how to use character to character dialogue! In case you missed it click link:
How to breathe life into your stories!
Dialogue can be used in 3 different ways:
-  character to character
-  inner dialogue
-  audience dialogue
Let's look at the 2 other forms of dialogue that breathe life into your stories within your presentations
 Inner Dialogue

: 
refers to audience hearing YOUR own actual innermost thoughts
 in a situation you had experienced. Your feelings/emotions at that time may resonate with the individuals in the audience and deeply connect you with them.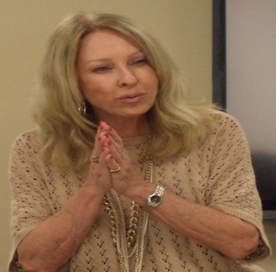 - let the audience into your mind by allowing them to hear your innermost thoughts and feelings before, during and after the process/lesson you experienced while resolving a problem, overcoming an obstacle, or arriving at an AHA moment at the solution stage
- speak from the heart, not head by going to the edge with your emotions but then return to the present self to centre yourself once again
- ensure your words, tone and body language are all in sync
 as in: "And in desperation, I thought: What should I...?" 
Audience Dialogue

:
allows the audience themselves to have a voice and be heard by creating opportunities for audience to say/repeat/recap aloud main point(s)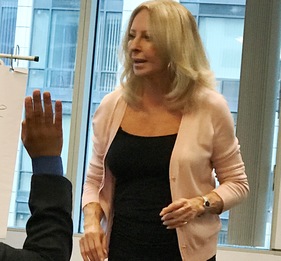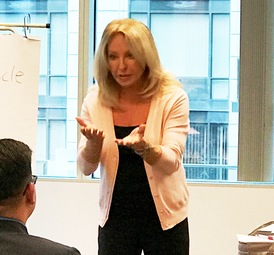 - have them repeat something after you
- have them complete a sentence or phrase by shouting it out
- ask for the take away message
- discuss and debrief by having them share a point with a partner, then share with the entire group 
**** Please note: When audiences are involved, they are then more likely to buy into and remember your message. Greater interaction also results in deeper connection with them.
Why?  Because people buy into what they help create.
Another important note re using audience participation:
 If you want them to take part orally, you must train them to do so early in the speech, otherwise they will not feel at ease participating.
 Using dialogue is a wonderful opportunity for vocal variety and body language when demonstrating emotions with the exact words and phrases stated by characters; it's also a way to breathe life into our stories and uncover natural humour. Regardless of which dialogue you choose to use, the audience becomes mentally and emotionally involved and engaged, and want to journey with you throughout your entire speech!
Which forms of dialogue will you try to use so you can enhance your next speech or presentation?