Anna vom
Hügel-Hafen
by Chad & Jennifer Kunz
DKGNA "Start-up Election"
DKGNA Annual Meeting
2020 DKGNA Test Schedule
Join the DKGNA
Will be available on the DKGNA Webpage
Tyler Smith, Vice-President
Tony Dolle, Secretary
Marianne O'Leary, Treasurer
Jörg Kaltenegger
DKGNA Director of Testing/Director of Judging Development
If you wish not to receive this newsletter please email
Newsletter@dkgna.org
to be removed from the list.
Anna vom Hügel-Hafen
by Chad and Jennifer Kunz
At the 2020 Dr. Kleemann Prüfung there will be not less than four dogs owned by members of the DKGNA. In each of the next four newsletters one of the dogs and their owners will be featured.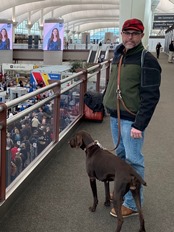 In 2016, Chad and I were fortunate to purchase a foundation female, Dakota KS vom Trocken Bach, for our kennel from Frank and Marianne O'Leary. Dakota adapted perfectly into our home and is an outstanding DK. Later that year we had our first vom Hügel-Hafen litter, sired by Joker vom Gänsehimmel. Anna was the only female, so there was no need to deliberate about which pup to keep. As she matured, we could see her potential – her passion, intelligence, and profound love of work. She received a prize 1 as a junior in her Derby in 2017 and in 2018, she achieved a prize 1 in her Solms (in the same weekend that she ran her VGP). Chad had hoped to just pass the VGP, but Anna's steadfast determination led them to a prize one. Suddenly the Kleemann was truly a possibility. He talked to Frank about possibilities of going to Germany, but Anna needed to complete one more test subject, the VBR. We put the hopes of the Kleemann on the backburner for a while and just enjoyed hunting with her, also having her whelp her first litter in May 2019. She was a wonderful mother. By the time the pups went home to their new owners, Anna was ready to get back to business. In September, Frank connected Chad with Leader Hubertus Krieger, and the door to the Kleemann had opened.
After many trip preparations (Chad and I had never been to Germany), we arrived in Frankfurt late morning on Thursday, Nov. 27; it had been a long, yet uneventful flight from Denver. The English signage in the airport was good, and with some assistance we picked up Anna in her crate from the oversized baggage area. She had traveled well and of course was excited to see us. After finding an area outside to let her stretch, we made our way to pick up our rental car. We asked the rental car attendant to change the GPS to English and enter in our destination address to ensure we were on the correct route (a good tip from Frank). We made an (unintentional) extra lap around the airport before we found our exit and then hit the road, with a seven-hour drive ahead of us to Struxdorf. The Autobahn was an experience in itself, very fast just as we had heard; it took all our senses to be on full attention, but traffic flowed smoothly. The countryside was beautiful – green fields with forests everywhere. We arrived at Hubertus' house at 9:30 p.m. and he welcomed us warmly. He prepared us a wonderful dinner and we became acquainted, while discussing plans for the next two days. Hubertus speaks English well, so this made communication fairly easy. Anna stretched out on her bed nearby, unaware of her adventures ahead.
On Friday after a good night's rest, Hubertus made us an excellent German breakfast with fresh breads, local cheeses, meats, eggs, and coffee (we are truly missing these breakfasts) and we all sat and enjoyed the food and made better acquaintances. Hubertus had to go into work for a couple hours, so Chad and I ventured to nearby Schleiswig to tour a bit and we saw a beautiful castle, Schloss Gottorf.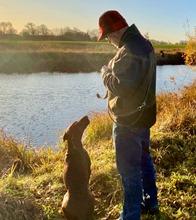 We returned in the early afternoon and rode with Hubertus to grounds for Anna to demonstrate her water work. The weather was much better than that of North Dakota! It turned out to be a sunny day with temps in the upper 30's with a slight breeze. There was a retriever test going on by some acquaintances of Hubertus', so that was interesting and fun to watch, as well as nice to meet them. After they finished, Anna was ready to go and use up some energy. Chad sent her on the retrieve and she flew into the water and swam across to the other bank and searched for the duck. Hubertus reported that she has a lot of passion! It was fun to get her out and just watch what Anna does. After a couple more retrieves, Chad put her up and Hubertus brought out his DK, Pit KS vom Osterberg (Pete). We enjoyed watching how he worked with him, and Pit did a very fine job.
It was getting late, and the sun starting to set, so we headed back to the house and got ready to go out for dinner. Hubertus took us to the beautiful Fährhaus Missunde, which is a restaurant and marina right next to the Schlei River. This was originally a grand ferry house and over 200 years old. Today a ferry still carries vehicles across the river..... Click here to continuing reading
~~~~~~~~~~~~~~~~~
DKGNA "Start-up Election"
In accordance with the By-laws as amended December 17, 2019, the "Start-up Election" is being held at this time. The reason for the "Start-up Election" is to get the rotation of the officers terms established so there is an orderly transition in the Board turnover going forward.
A Nominating Committee comprised of Patrice Kortuem, Jörg Kaltenegger, and Scott Jacob has been appointed by Interim President Jeff Martin. The Nominating Committee has place in nomination the following slate of officers:
Vice-President Tyler Smith
term expires
Dec. 31, '20
Breed Warden Randall Cherry
term expires
Dec. 31, '21
Treasurer Marianne O'Leary
All Life Members and regular members that have paid their 2020 dues are eligible to vote and nominate additional eligible members for the aforementioned positions. If you are eligible to vote in this election or submit nominations you have received an email from the DKGNA Treasurer. Nomination Emails must come from your email address on file with the DKGNA.
Nominations are open from December 29, 2019 – January 1, 2020 at 6:00 PM MST. Please email your nominations to: elections@dkgna.org
DKGNA 2020 Annual Meeting
The location and date of the first DKGNA Annual Meeting has been established. The meeting will take place April 30th – May 3rd, in Lehi, Utah.
Details of the event are being finalized by the Planning Committee consisting of Tyler Smith, Randall Cherry, and Marianne O'Leary. We have been told that there will be a General Meeting, Banquet, Live and Silent Auction, Derby and Zuchtschau. Also a bred show featuring breeding dogs from members kennels. It is anticipated that we will have breakout sessions for a number of subjects including preparing for tests, presenting a dog in a Zuchtschau, completing the paper work for an entry in a test or registering a litter. If you have ideas for breakout sessions please contract a member of the Planning Committee:
2020 DKGNA Testing Season
The DKGNA Board of Directors is currently hard at work on the 2020 testing season. First we need to establish what dogs we have that need to be tested, in what tests, and where are they located. To that end we ask that each DKGNA member ask themselves those three questions and provide the information to Jörg Kaltenegger, DKGNA Director of Testing at:
Currently the Board has determined that we will have Spring and Fall tests in Cedar Fort, Utah, Walla Walla, WA, and Lillington, North Carolina. Others expressing interest include a Fall test in Montana, Fall test in Alabama, and Spring and Fall test in New Jersey.
We are very excited about the future and our ability to increase our testing schedule. We need to both serve our members and be financially responsible. To that end the Board has creating a "Criteria for Hosting a DKGNA Test". We will be asking that each individual or group that wishes to host a DKGNA Test in 2020 review and complete the "Criteria" for review by the Board. The Director of Testing will review all applications and refer them to the Board of Directors for final approval.
The Board will make the decisions on the 2020 tests dates and locations based on the feedback from the members on the number of dogs we have to test, in which tests, their location, which locations can best serve the members, and the host can best serve interest of the members and DKGNA.
Remember, we need to both serve our members and be fiscally responsible to the DKGNA. Please get Jörg the number of dogs you have to test, in which tests (Derby, Solms/AZP, VGP, ect.), and your location ASAP.

The Deutsch-Kurzhaar Club North America looks forward to our second year as a member of the DKV and looks forward to becoming a trusted and vibrant promoter of the Deutsch-Kurzhaar in North America.
The DKGNA Board of Directors continues to work hard to position the club for success. It is our hope that the DKGNA will be a model club where DK enthusiasts can work together to educate all interested persons in the techniques of training, breeding and caring for Deutsch-Kurzhaar dogs; to conduct tests; to promote responsible breeding of DK's; foster, improve, promote, and protect the DK's in North America; and promote the interest of wildlife by fostering ethical hunting and the conservation of game through educational programs, the use of properly trained hunting dogs, and other means.
In an effort to promote youth participation in the DKGNA the Board of Directors has established a special category for members 17 years of age and under. These Youth members will pay half of the regular dues fees and be non-voting member same as family members.
To become a member of the DKGNA please complete the membership application form by clicking – Membership Application. This fillable form will work in you Internet Explorer or Chrome browser, it will not work in Fire Fox. You can submit electronically and you will be billed and can submit payment through PayPal. You can also print your application, enclose a check, and mail the package to the address on the application.
~~~~~~~~~~~~~~~~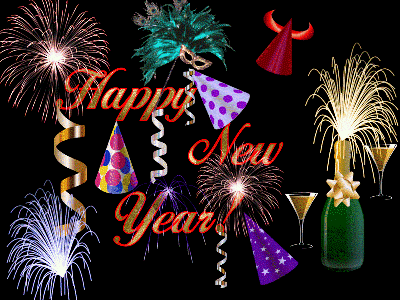 Reproduction of any contents by permission only