Hello CSA members,
This is just a reminder that today, Wednesday August 23rd is a CSA share pick-up. Your share will be ready for you to pick up at your chosen pick-up location between 4-7 pm.  We are excited about this week's harvest.

We are looking forward to seeing you on the farm!
The cicada's are the serenade of autumn and with the turning of the calander next week
comes the anticipation of the first yellow aspen leaf. This morning cutting arugula as the sky was drenched in pink, orange and magenta with the rising sun brought on the first sensation of fall.
All effort on the farm now is turned to harvesting summer's bounty and preparing fields for the last planting of fall crops.  The seeds going in today will keep us harvesting into the new year, if all goes well.
As for the current flavor of the farm.....it is all labout the tomato. We have now arrived at the tomato harvest and can finally eat the fruits of our labors. Planting tomato seed is the first big project of winter when the baby chicks and ducks are scurrying across the greenhouse and we are in big jackets filling trays with soil and
thumbing tiny seeds intothe dirt
while it is snowing outside. We have long conversations about the past season and the upcoming one which seems
miles away from reality, yet the day does arrive, late August when you pull in the first 300 pounds of heirlooms and 400 pints of cherry tomatoes which were just seeds in what seems like yesterday. Each week the tomato rows yeild more and promise to continue until the clear skies in October bring on the hard frost. This season we have over 55 varieti
es growing. We  hope you will accept the challange of trying all 55 varieties this year.
Enjoy!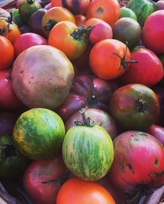 This is a great addition to sandwiches or tossed into pasta or your favorite csa stir-fry.
2 cups of packed arugula leaves, stems removed
1/2 cup of shelled walnuts
1/2 cup fresh Parmesan cheese
1/2 cup extra virgin olive oil
4 garlic cloves, unpeeled
1/2 garlic clove peeled and minced
1/2 teaspoon salt
1 Brown the garlic: Brown 4 garlic cloves with their peels on in a skillet over medium high heat until the garlic is lightly browned in places, about 10 minutes. Remove the garlic from the pan, cool, and remove the skins.
2 Toast the nuts: Toast the nuts in a pan over medium heat until lightly brown, or heat in a microwave on high heat for a minute or two until you get that roasted flavor. In our microwave it takes 2 minutes.
3 Process in food processor: (the fast way) Combine the arugula, salt, walnuts, roasted and raw garlic into a food processor. Pulse while drizzling the olive oil into the processor. Remove the mixture from the processor and put it into a bowl. Stir in the Parmesan cheese.
Freezing Sweet Corn for the winter
Munson's corn is one of those flavors we appreciate in the middle of winter, in a nice corn chowder after playing out side in the snow.
If you are ready for a break from corn on the cob  this week (is this possible?), consider freezing some for the winter; it is really easy and doesn't take much time.
1. Shuck each ear of corn, removing all of the silk.
2. Wash each corn cob
3. With a sharp knife, cut the corn from the cob. Stand the corn on the flat end. An angel food pan works great to hold the corn upright and collect the corn.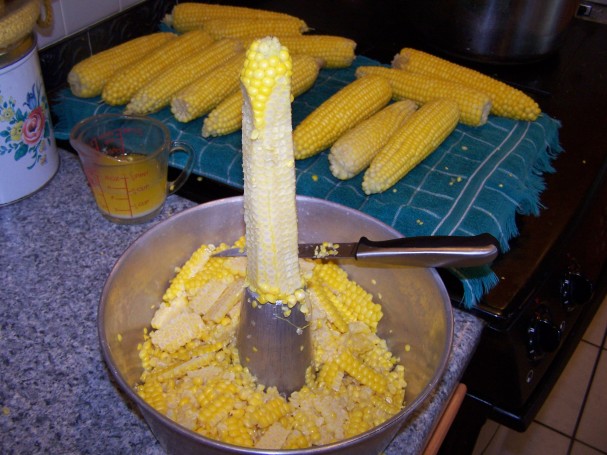 4. Blanch the corn for 2 minutes. drain the hot water off and run under cold water to cool the corn down.
5. Place the corn in a zip lock bag. Laying the bag flat takes up much less space.
6. Keep in the freezer until you are ready to use it.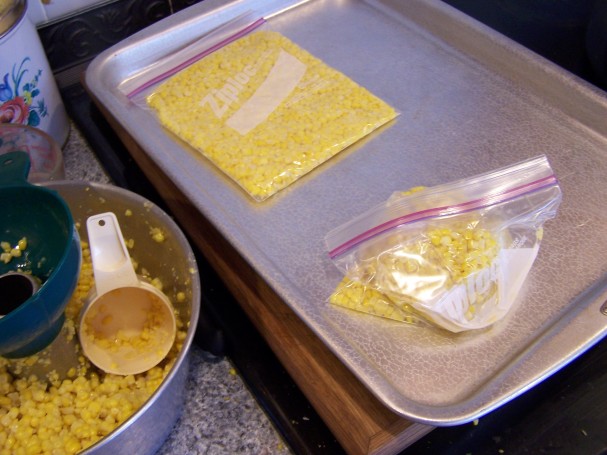 In your CSA share this week
Dragon Beans
Tomatoes

Potatoes

Sweet Corn
Cucumbers
Kale or Chard
Baby Arugula
Zucchini and Summer Squash
Coming next week... sweet corn, tomatoes, peppers, greens zucchini and more.
Fruit share - Peaches
Flower share - Mixed bouqet
Egg share - this week
Coffee share - this week
Bread share - this week
Wine & cheese - this week
Detailed recipes are below
Winter CSA Share Registration  Begins Next Week
Thinking about joining us during the first part of winter for our Winter CSA Share? Here is everything you need to know to fill your table with the best of the best that fall and winter has to offer as the farming season wraps up in 2017:
First pick-up is on October 25

th

 (the first Wednesday after summer CSA share ends)

Winter share is eight weeks long:  

October 25th -  December 13

th

.

Pick up's take place Wednesday from 3:30-6:30pm in front of the farm store or inside depending on weather. 

Winter Share is one size and includes both veggies and fruit. $240 for the eight-week bounty of veggies and fruit ($30 per week).

SIGN-UP WILL BEGIN THE LAST WEDNESDAY OF THE MONTH, AUGUST 30TH
We will continue to offer our other shares as well including:
Egg Share $48

Bread Share (every other week) $30

Wine + Cheese (e/0 week) $120

Coffee Share (every other week) $44
In case you missed it last week, the abundant CSA will feature fall favorites including potatoes, garlic, dried beans, our sweet cool weather spinach, head lettuce, kale, chard, broccolini, beets, carrots, turnips, parsnips, onions, leeks, radishes and of course oodles of fall/winter squash! Included in the winter share is a fruit share in partnership with western slope farmers that will include incredible pears, plums, and apples, perfect for fall baking.
You're a Peach -- 
Tis' the time to buy a case of peaches!
Peach season is here and we want you to have your fill of Colorado's finest, so-juicy they drip down your chin, peaches. 
Email ahead to cureorganicfarm@yahoo.com to reserve your case(s) so that we can have them ready for you to pick up!! Cases will also be available for purchase in the farm store (quantity for same-day requests is limited to availability). All fruit is officially "free-stone" so you won't have to worry about the delicious fruit clinging to the pit. Each case is $45. Get yours today!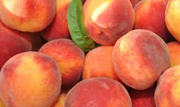 " The future belongs to those who belive in the beauty of their dreams"
Zucchini & Summer Squash Salad
4 small zucchini or mixed yellow and green summer squash (1 lb total)
1/3 cup loosely packed mint leaves
3 Tbsp extra virgin olive oil
1 Tbsp fresh lemon juice
1/4 teaspoon fine sea salt
Pepper to taste
1/4 cup pine nuts (1 oz.)
Grana Padano, Parmesan or Asagio cheese for shavings
Fresh mint sprigs for garnish
1 Toast the pine nuts: Heat a small skillet on medium high heat. Add the pine nuts. Stir gently as the pine nuts start to brown. When slightly browned, remove from heat and let cool.
2 Slice the squash into paper-thin slices using a mandoline or other slicer. Set aside in a bowl.
3 Chiffonade the mint: Stack the mint leaves, roll them together lengthwise and slice crosswise to make very thin slivers. Add to squash in bowl.
4 Dress the salad: Combine the oil and lemon juice in a small bowl and whisk together. Whisk in the salt and pepper and pour the dressing over the contents of the bowl.
Add the pine nuts and toss all together, gently, but thoroughly. Let mixture stand for at least 10 minutes to soften the squash and develop the flavors.
5 Serve: Transfer salad to serving dish or to four individual salad plates. Garnish with shavings of cheese made with a vegetable peeler and a few sprigs of fresh mint.



Cure Organic Farm

7416 Valmont Rd.
Boulder, CO 80301
cureorganicfarm@yahoo.com
www.cureorganicfarm.com