Bitter Creek North Newsletter

September 1, 2014


_________________________________



Call Toll Free:  1-877-MELT WAX

 



"Where Creativity Flows!"

   Autumn Sales!

Seamless Aluminum Mold Sale!
All Seamless Aluminum Molds are 15% off this month! 

Stock up on all of your favorite molds in time for the holiday rush!

 

 
Jelly & Mason Jar Lid bargains!
 

 

 

 

 

 

 

  

 

 

The following lids are now

15% off quantites of 12 & 144!

 

 

 

 

 

 

 

 

 

 

 

 

 

 

 

 

 

 

 

 

 




Shrink Wrap Specials!

9" x 12" Shrink Wrap bags

are now 20% off any quantity!

Now available, custom sized shrink wrap bags

for our Votive Gift Set Boxes!

They also fit our Votive Dozen Boxes!

Just insert box inside bag,

fold down open end and tape on bottom,

then use your blow dryer or heat gun to shrink!

These bags can be used for packaging many other items and can also be used as is or as shrink wrap bags. A good example is pictured right using a pillar candle.

nice & professional look to your products!

 

 

 

 

 

 

 
 

 

 

 

 

 

 

 

 

 

 

 

 

 

 

 

 

 

 

 

 

 

 

 The following fragrances are

$2.00 off per lb this month!

Choose from the following fragrances:

 




 

 

*Iced Tea Mango Sage 

A

 

bright and sparkling fruity floral with top notes peach, mango, dewfruit, fresh lemon and the herbs of chamomile & sage. The heart blends leafy green mint, clove, cinnamon and jasmine. The dry down is a warm spiced tea.

 

 

 

 

 

 

 

*Enchanted Apple (BNL)

A

 

 

stunning blend of tart, crisp apples with the slightest touch of sweet vanilla. VS Type!

 

*Imagine Happiness (BNL)

This cheerful blend of fruits and flowers begins with peach, lime and soft green petals. The heart combines white orchid, creamy rose and lilies of the valley. The dry is a bright floral musk.

Toasted nuts and warm spices blend with this classic accord of bakery tones to engage the senses. Sweet, creamy vanilla adds a tempting finish to the spiced cake.

*Maple Honey Bread

An opening whiff of gooey maple and granulated sugar leads to delectable bites of golden honey nectar and churned butter. Fresh baked bread and a hint of caraway seed complete this delicious treat!

 

 
 

All online orders of $50 or more are automatically entered each month to

win $10 in BC Bucks!
Do you have a creative and original "Tip of the Month" to share? Send it in to
Tips@candlesupply.com
and you could
Win $25 in BC Bucks!
***Must enter code "SEPT
14" into the comments section of your shopping cart (not the coupon code box)!  Discounts will not be automatically calculated by the cart on these sales, but will be calculated by our office and reflected on your invoice.
Sales end Tuesday, September 30th 11:59 pm!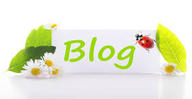 Check out our new blog post
An Apple for the Teacher
on the
BC Blog!
New posts are added frequently, so check back often!

As always, we appreciate your patronage and look forward to being of service to you!