Now's the time to enter your manuscript:
The Perugia Press Prize
for a First or Second Book by a Woman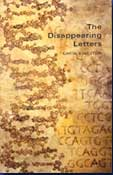 Add your book to this line of talent.
Prize: $1000 and publication
Entry must be submitted between August 1 and November 15, 2016.
Perugia Press Marks 20 Years
of Publishing the Best New Women Poets
November 10-15, 2016
(Only two months from now!)
Please join our festivities:
1.

           REUNION READING & CELEBRATION: The main anniversary event is on Saturday, November 12 at 7:30 PM in Neilson Browsing Room at Smith College in Northampton, MA. Perugia poets will read from their books. Anniversary cake will be served. All books will be deeply discounted at 2/$20. Door prizes and special offerings. Free, with suggested donation $20.
3.

           THE POETRY CENTER AT SMITH COLLEGE celebrates Perugia Press's 20th anniversary by hosting three Perugia Press poets: Lisa Allen Ortiz, Gail Martin, and Corrie Williamson. The poets will participate in a Q&A session at 4 PM on Tuesday, November 15th in the Poetry Center, and will read from their Perugia Press books that evening at 7:30 PM in the Helen Hills Hills Chapel at Smith College, Northampton, MA.
4.

          THE COLLECTED POETS SERIES celebrates Perugia Press. Lisa Allen Ortiz, our 2016 poet, will read with local sensation and 2005 Perugia Press poet, Carol Edelstein, in the Collected Poets Series, Thursday, November 10th, 7 PM at Mocha Maya's Café, in Shelburne Falls, MA.
Co-sponsored by the Poetry Center at Smith College and supported by a grant from the Northampton Arts Council, a local agency which is supported by the Massachusetts Cultural Council, a state agency.
PO Box 60364, Florence, MA  01062