---
The Transition to Sustainability
Event number ONE of an unmissable series
Saturday night, 7.00pm 9 October 2010 at SI Community Hall
A talk followed by a screening of the short film In Transition 1.0.
Love in the Time of Peak Oil: An optimistic look at energy catastrophe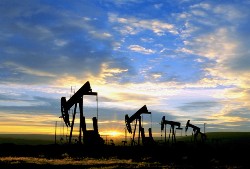 A multi-media show, unplugged music, beautiful food, bar open



If the world's petroleum production hasn't already peaked, it will soon. Presented by the Pittwater Offshore Sustainability Group, we'll be doing for Peak Oil what Al Gore did for melting icecaps. In an entertaining and sometimes direful session, we'll take a look at exactly what Peak Oil might mean for Pittwater and its offshore communities (oh, and for humanity too). You'll be updated with the absolute latest info on what's left, who'll get it and what will happen for the rest of us, as well as answers to all those questions you've been dying to ask, like;

What's so special about oil anyway? How dumb is BP? Where are all the corn-fed cars? Should I opt for that driving holiday now and walk the Camino later?

….. as well as a few more practical questions; As petrol prices rise, what will happen to grocery and other prices? What are the most likely energy alternatives that we can turn to? What could the new economies look like? What can we do about it? Have your say!

Most importantly the bar will be open (no byo please). There'll be beautiful organic food sourced and prepared by the amazing Lisa MacDonald (a $10 door charge includes the food!). Live 'unplugged' music by the Flaming Doghouse. There'll also be an update from Greg Roberts on the Offshore Vision and a short screening of the film In Transition 1.0 about the community-based Transition initiatives that are taking off in the UK and around the world.



You'll laugh, you'll cry, you'll car share.





What's 'Transition'?


It's becoming accepted wisdom that we all need to live in a more sustainable way. The concept of transition is about understanding the twin challenges of climate change and resource depletion, and responding to that as a community.



This 'Peak Oil event' is just one way we'd like to get the ball rolling in our offshore community.



Presented in conjunction with Island Thinking, and the 2010 Scotland Island Festival. All bar proceeds to the Scotland Island Kindy.



Bookings are not necessary, but we'd appreciate it if you could let us know if you intend to come.

Please email boydatt@bigpond.com and let him know.




---

---
The Local Guide - Community Information
Click HERE to load
---