It's no Trick...check out our Great Pumpkin Deals to make
your Fall getaway savings a special Treat!
of our Discount Deals through November 15.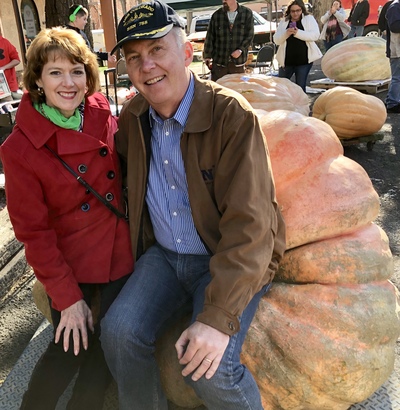 For more information and to make a reservation,
visit
HoldenHouse.com
or call 888-565-3980 to speak personally to an innkeeper.
Reservations can be made via our website 24 hours a day.
*Remember, only when you #BookDirect through our official inn website at
---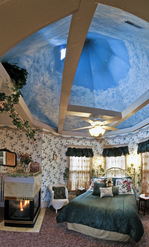 Colorado Springs' Holden House 1902 Bed & Breakfast Inn offers Fall Getaway Discount Specials through November 15, 2019. Reservations must be booked directly through our website or by calling the inn at 888-565-3980 to speak personally to an innkeeper. These specials are not available when booked through 3rd party Online Travel Agencies (OTAs such as Expedia, Booking.com, etc.).
Stay 3 Get 3rd Night FREE any days of the week through November 15, 2019.
Stay 2 Get 2nd Night 1/2 Price (50% off 2nd night) when you stay Sunday-Thursday through November 14, 2019.
*Full amount of stay required when booking, non-refundable and cannot be applied to existing reservations or reservation changes. Must be mentioned at time of booking and booked directly through our official Holden House website or by calling 888-565-3980.
Coming soon... Planning a holiday getaway? You'll want to book ahead for the month of December and enjoy our Christmas decorations. Call 888-565-3980 or book online today!
STAY AND PLAY!
Just a short distance from Holden House, the
Pikes Peak Center and Broadmoor World Arena
offer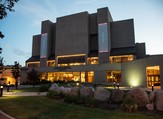 easy and convenient parking. Here are a few
upcoming events:
---
INN THE KITCHEN WITH HOLDEN HOUSE
Any time of the year is the perfect time to share our homemade recipe for these delicious muffins. They're easy to make and oh-so-delicious on a crisp Fall morning!
Ingredients:
1 1/4 cups low fat buttermilk
1/3 cup melted butter (or margarine)
1 cup fresh or frozen blueberries
Directions: Grease 12 muffin tins with no-stick spray coating. Preheat oven to 400 degrees. Mix together cornmeal and buttermilk and set aside for about 20 minutes. Mix together the flour, baking powder, baking soda , and sugar together. With a wire whip, stir in the egg, molasses, butter and cornmeal/buttermilk mixture until thoroughly moistened. Add the blueberries into the corn mixture with a spoon and evenly fill muffin tins.
Temp. & Time: Bake at 400 degrees for 25-30 minutes or until slightly brown and done. Remove from oven and allow to rest a minute or so before removing from tins. Time may need slight adjustment as we bake at an altitude of 6,000 ft.
Makes 12 muffins. Serve with honey butter for an extra treat. Simply soften butter, drizzle into butter and whip lightly. Enjoy!