New artist on Adrian Recordings
Carefully composed and improvised by these musicians who are all Swedish legends:
Jari Haapalainen - the drums
Jari is a producer, guitarist/drummer and songwriter. Starting his career in the now considered cult band, The Bear Quartet, who released thirteen album before they went on an eternal hiatus. He has also produced numerous of albums in Sweden and Europe with the likes of Camera Obscura, Ed Harcourt, The Magic Numbers, Johnossi, The (International) Noise Conspiracy, Sahara Hotnights, Nicolai Dunger etc etc etc.
Per "Texas" Johansson - the saxophone + oboe
Texas is one of Sweden's most respected saxophone players, releasing albums under his own name and playing with artists like Fredrik Ljungkvist, Dan Berglund (EST), Goran Kajfeš, Johan Lindström.
Daniel Bingert - the bass guitar + OP1
Daniel is a multi-talented artist who has cooperated with people like Max Martin, Benny Andersson, Robyn etc. Together with his father Hector, he started the Latin Lover Big Band.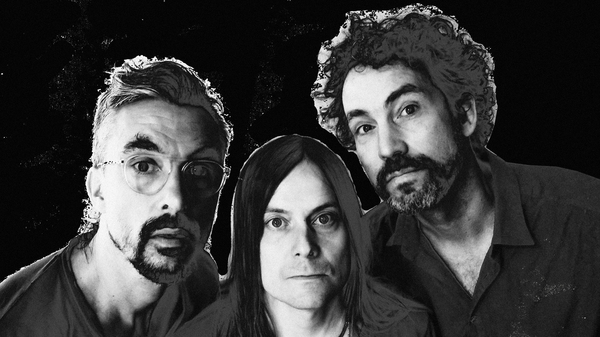 Presspic: https://www.dropbox.com/s/opagiwd9wt6yxxc/JH3-Jari%20Haapalainen%20Trio%20-%20ODELBERGSV.%2030-press.jpg?dl=0
Photo: Lorina Speder - lorinaspeder.com
Edit: Henric Claes
Adrian Recordings

magnus@adrianrecordings.com
www.adrianrecordings.com
ALICE BOMAN ALEXANDRA BERGER ANDREAS TILLIANDER BITCH HAWK BJÖRNS VÄNNER BOEOES KAELSTIGEN DAVID & THE CITIZENS DAVID FRIDLUND DEN SVENSKA TYSTNADEN DMITRY FYODOROV DÖDEN EDDA MAGNASON EMIL JENSEN FAMILJEN HENRIC CLAES HEY ELBOW JONAS LUNDQVIST LAAKSO LATELY LA LA MARCUS CATO MARCUS NORBERG AND THE DISAPPOINTMENTS MEDBORGARBANDET MF/MB/ OLD POIZON_SW3 PRINTER RA SHARIF SHE'S WILD AGAIN TONIGHT SURF PHILOSOPHIES SVART KATT THE BEAR QUARTET THE FINE ARTS SHOWCASE THIS IS HEAD ULF STURESON VED YAST NEED FOR SPEED BO MEHR BOB HUND SPUNSUGAR JH3