We're "Fall-ing" for You!
of our Discount Deals starting September 15.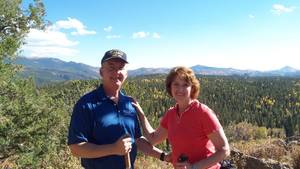 For more information and to make a reservation,
visit
HoldenHouse.com
or call 888-565-3980 to speak personally to an innkeeper.
Reservations can be made via our website 24 hours a day.
*Remember, only when you #BookDirect through our official inn website at
---
Colorado Springs' Holden House 1902 Bed & Breakfast Inn offers "Fall-back" price specials starting September 15, 2019.
Fall is approaching and these specials offer our guests an opportunity to enjoy the aspen colors and stay at Holden House while visiting purple mountain majesties.
Reservations must be booked directly through our website or by calling the inn at 888-565-3980 to speak personally to an innkeeper. These specials are not available when booked through 3rd party Online Travel Agencies (OTAs such as Expedia, Booking.com, etc.).
Stay 3 Get 3rd Night FREE any days of the week from September 15-November 15, 2019.
Stay 2 Get 2nd Night 1/2 Price (50% off 2nd night) when you stay Sunday-Thursday from September 15-November 14, 2019.
*Full amount of stay required when booking, non-refundable and cannot be applied to existing reservations or reservation changes. Must be mentioned at time of booking and booked directly through our official Holden House website or by calling 888-565-3980.

We have some limited availability for Labor Day weekend, so #BookDirect NOW by visiting our website at www.HoldenHouse.com or calling 888-565-3980. You won't want to miss the amazing local Labor Day Lift Off festival with balloons at Memorial Park all three days. Whether it's the Lift Off or the Balloon Glow, you will have an uplifting experience!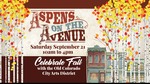 Aspens on the Avenue September 21: Celebrate fall and Colorado's vibrant fall colors with hundreds of artists in Old Colorado City. Enjoy how artists capture the quaking aspen's delicate leaves and vibrant fall colors in paintings, jewelry, glass, wood, and other mediums. Aspens on the Avenue is an annual fall art fair featuring painters, glass blowers, metal workers, jewelers, wood-turners, photographers, and more with live demonstrations along the Avenue's sidewalks. Enjoy fall and Colorado's beautiful, shimmering aspen trees Saturday, September 21st from 10 a.m. until 4 p.m., along West Colorado Avenue, between 23rd and 27th Streets.
---
INN THE KITCHEN WITH HOLDEN HOUSE
As we welcome in the coming of Fall in the Pikes Peak Region, we're dreaming about the pumpkin season. It's the perfect time to share our homemade recipe for these delicious muffins and there's nothing better than combining pumpkin and pecans with chocolate!
½ tsp. each salt, nutmeg and baking soda
½ cup chocolate chunks (chocolate chips can be substituted)
¼ cup butter or margarine
Instructions: Preheat oven to 400 degrees and prepare 12 muffin cups spraying well with non-stick coating. Combine oats, flour, cinnamon, spices and pecans in large bowl and set aside. In medium sized bowl, combine pumpkin, brown sugar, oil, egg, milk and vanilla. Stir into dry ingredients until moist. Pour evenly into prepared muffin cups.
Streusel topping: Combine oats, flour and brown sugar. Cut margarine into dry ingredients. Mix in pecans. Sprinkle over muffin batter. Bake 20-25 minutes or until topping is golden brown. Makes 12 muffins. *We bake at high altitude, so adjustment for lower elevation may require reduced baking time.
Fall is a wonderful time to visit Colorado Springs. Whether you want to experience hiking, biking, horseback riding, shopping, dining, culture, art, theatre, sightseeing and more, our area offers it all!

Whether you're celeb

rating something special,

joining us for a holiday vacation or looking for adventure,

Romance Package with Breakfast EnSuite

Couples Massage at the Inn

Ducky Bubbles an

d Breakfast
1102 West Pikes Peak Avenue
Colorado Springs, Colorado 80904
719.471.3980 888.565.3980
Join Holden House on Social Media!