Newsletter Headline Here...
THIS MONTH ONLY

: 25% OFF 

💸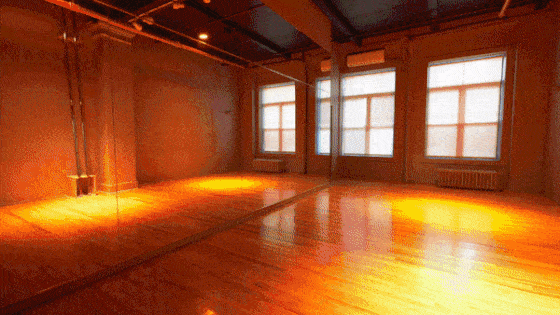 25% OFF 3 1-HOUR
STUDIO RENTAL PACKAGES
THIS MONTH
This month, you can save 25% off our Studio Rental Package for Studio C... what a great time to enjoy your own space to move, train, and create under beautiful lighting, rich stereo sound, floor-to-ceiling mirrors, and our upgraded air filtration! See more info on our Space Rentals
here
.
 B&P PLUS: MEANINGFUL MARCH ➕
SATURDAYS, 8:15 PM
TUESDAYS, 2:00 PM
HEELS BASICS
POLE LEVEL 1 &  UP
WEDNESDAYS, 3/3 & 3/10 4:15 PM
WITH PATRICIA
MONDAYS, 3/1 & 3/8 10:30 AM
SATURDAYS, 3/6 & 3/13 7:00 PM
WITH HOLLY
SEXUAL HEEL-ING: SPRING FEVER
HOOP LEVEL 1 & UP
WITH ABIGAIL
THURSDAY, 3/25 4:30 PM
SENSUAL POLE: STRIPPED EDITION
LEVEL 1 & UP
WITH STELLA
SATURDAYS, 3/13, 3/20 & 3/27 8:30 PM
MEANINGFUL MOVEMENT
POLE LEVEL 1 & UP
WITH TRACEE KAFER
THEME: RITUAL
FRIDAY, 3/19 8:45 PM
THEME: NOURISH
FRIDAY, 3/26 8:45 PM
JENI JANOVER
SUNDAY, 3/28
MONDAY, 3/29
LARA MICHAELS
3/23 - 4/2
Grab your spot, or join the waitlist!
ADD YOUR PRONOUNS TO MBO!
We have added a Pronoun option under all student MindBody profiles! This new feature will help make it easier for our staff to address you properly at the studio. If you wish to update your information following these instructions: 
New Clients:
1. Go to
MindBody
and proceed to Create an Account.
2. Under Contact Information update information under Pronoun.
Existing Clients:
1. Login to
MindBody
account through web browser.
2. Go to Personal section and click Edit.
3. Update information under Pronoun. 
*Please note, this can only be updated directly through the MindBody website. These updates cannot be made through the B&P App. Email us at CustomerService@bodyandpole.com if you have any questions or need help.
WITH FERNANDA
"Because of my good connections and friends at Body & Pole I was able to find a job as a manager, in a renowned Circus School in NY. I am glad I can keep learning and maybe open my own studio one day!"
Click below to read this interview with a former work-study!
ARE YOU OUR NEXT
WORK-STUDY?
 


SUBMIT BY MARCH 19TH FOR OUR JUNE 2021 GROUP
Our Work-Study Program has four track focuses so you can develop as a Producer, Performer, Instructor or as Operations.
The Body & Pole Work-Study Program is a one year professional development program where work-studies are nurtured, supported and empowered to discover and achieve their unique goals.
WORK-STUDY OF THE MONTH
Our Work-S
tudy of the month for February was Yaiza! Yaiza is always excited and willing to help, learn and support. Her passion and dedication inspires us all at the studio! 
To show our appreciation, she will receive a free private lesson with the trainer of her choice! Thank you for everything!
🤳🏽 B&P ONLINE: LIVE CLASSES 🤳🏽
LIVE 2X A WEEK + *NEW* 
LIVE
ARCHIVE

You can sample the LIVE ARCHIVE now for one free view!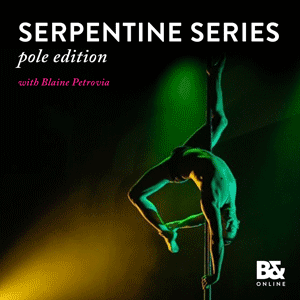 ACTIVE FLEXIBILITY
WITH ROSSANA MONTALVO
WEDNESDAY, 3/3 4:00 - 5:30 PM EST
SERPINTINE SERIES
WITH BLAINE PETROVIA
FRIDAY, 3/5 4:00 - 5:30 PM EST
Available only for our B&P Online Members! Enjoy these limited-run, exclusive live classes with your favorite B&P Online instructors and now, special guest instructors! Classes are capped to maintain an intimate class environment.
If you are a B&P Online Member, you will receive sign up details this week.
We understand not everyone will be able to join us in person, so B&P Online is there for you - streaming & live.
- Live Classes For Our Members
- Workout With Your Favorite B&P Instructors & Your Favorite Classes, Now & Anytime!
- Quality In-Studio Experience For Everday Use
- Over 500 Classes, Search By Class Or Technique
- New Favoriting Feature
We are honored to help you own your unknown. Stay safe and stay moving.
- The Team at Body & Pole