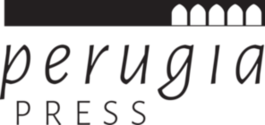 T H E   B E S T   N E W   W O M E N   P O E T S

for 20 years
Visit our website

BOOKS page

to choose a book, then Contact Us (via our website) with your name, address, and book choice by the end of the year.

Five

random winners will be sent books.
(One Book for $10)

All of our books are on sale through December 31, 2015.
TO COMMEMORATE OUR FIRST 20 YEARS
Please consider making a
tax-deductable, end-of-year donation
.
HELP LAUNCH OUR NEXT 20 YEARS
P E R U G I A   P R E S S

PO Box 60364, Florence, MA  01062