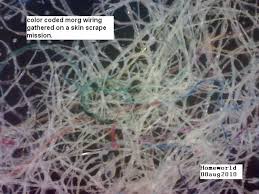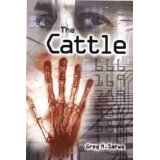 Rauni Kilde, M.D. Murdered by N.S.A. For Trying to Warn Us All About The Transhumanist Mind Control Agenda
IAHF List: With great sadness I report the recent assassination of my friend Rauni Kilde, M.D. The last time I spoke with her she could not keep a laptop in her home in Finland because NSA was irradiating her so much it fried all electronics in her home forcing her to check email at the library.
She experienced so much electronic NSA harrassment in Finland that she was forced to move to Norway, but the harrassment just got worse because she never stopped sounding her alarm about the transhumanist agenda to turn us all into mind controlled robotic slaves of the Machiavellian ruling elite!
Not long after making this presentation at EUCACH's COVERT HARRASSMENT CONFERENCE IN BRUSSELS, (at which she was very healthy as you can see if you watch her presentation) Dr. Kilde was tortured for 4 days via massive microwave bombardment causing cancer all over her body, she was brought to a hospital where despite informing them that she was

allergic to morphine

, they gave her two injections of it anyway and that finished her off.
Friends, I am writing this from offshore, from a location in the South Pacific that is not being pummelled by Chemtrails.
After having attempts made on my own life for my activism I just feel numb right now as I ponder my friend Rauni's death. She was a true heroine, one of the bravest people I've ever known and I don't want her death to be in vain, I want all of you to know about her and her work against this evil transhumanist agenda, but beyond that I want ALL OF YOU do to ALL IN YOUR POWER to protect yourselves from being biologically microchipped via the genetically engineered man made Morgellon's microorganism that we have all breathed into our bodies.
2. Are you doing daily oil pulling with coconut oil to clean these fibers out of your mouth, and are you doing the red wine or grape juice spit test once a week to see where you are in your detox efforts? You should be! You should also be alerting everyone within your sphere of influence to do the same!
WHAT EXACTLY IS THIS MAN MADE DISEASE??- HERE IS A VERY GOOD EXPLANATION FROM MICHAEL CHAPALLA WHO BUILT THE WEBSITE WWW.MORGELLONSCURE.COM
Morgellons is being distributed with

many different types of viruses, fungus and bacteria.
It is a combination of organic and inorganic materials genetically combined to form

artificial life

.
It's a combination of

piezo-electric crystal

, virus, fungus, plant and

genetically modified insect.
It is activated by

photo-ionization (light from the sun)

and

charged by radio waves

in the environment.
It uses

Tesla technology

to

pull in energy

from its environm

en

t

(the human body)

.
It creates a

living antenna circuit

within the body being

very sensitive

to almost all radio waves.
It has the ability to

both send and receive signals

creating a

reactive living circuit!!
The

fibers are made up of cellulose and metal

which act as conductors and antennas.
The

dimensions of the fibers

could

allow communication with cell towers or the megahertz range.
Being

microscopic,

it is created to

operate with very small voltages, millionths of a volt.
It is

partially magnetic

so it

can be effected by any form of magnetism or pulsed magnetism.
Any

large magnetic pulse

will

overload the nanotech microscopic circuitry causing it to explode

.
It is

radioactive

giving off

low level gamma radiation

used for

power generation.
It was

created to be self power generating

and to

store energy in miniature nanotube batteries.
Using

metallic crystals

it uses

radio waves in the environment

to

create voltage for power (!!!)
It is

tuned to 50-60 Hz

, the

frequency found in the electrical system

in

every house in the U.S and Europe!
Basically it is using the

energy around us

, the

EMF in the air

to

live and grow

.
You don't want to let yourself get to the point

where

Morgellons is so full blown in your bod

y

that you'll

need

to go to Michael's website to use his treatments, you want to make life

EASIER for yourself

by

detoxing NOW

.

...>
Friends, I am on the red list of people to be executed just prior to martial law due to helping all of you by providing information like this. My safety depends on my ability to keep in motion so its hard for the elements of coersion to know my whereabouts.
You can help

YOURSELF and your FAMILY

if you do more than just use SULFUR to detox! I hope by now you

FULLY REALIZE the DANGER

we

are all in

, because

..........
IF YOU

DO

, you WILL

FULLY REALIZE THE WISDOM

of doing ALL IN YOUR POWER to

DETOX ALL YOUR ORGANS

OF ELIMINATION

starting with your COLON

by ordering INTESTINAL FORMULA # 1 and INTESTINAL FORMULA #2 which WORK WELL

IN TANDEM!!
Please

re-post

this to your website!
Please

forward

it to everyone within your sphere of influence! (Doing so will help me remain alive longer, so I can avoid bein' turned into a GREASE SPOT for helpin' ya'll.