It's that time of year again!
Time to get together with family and friends,
share some holiday cheer,
and hopfully remind ourselves of our shared humality.
Unless you are a capitalist.
In whch case it's time for finding year-end tax dodges, evicting tenants, and finding out if funding a violent overthrow of our democracy is deductable.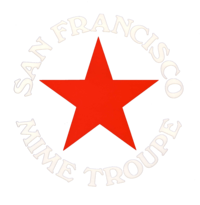 the critically-acclaimed radio/scripted podcast adaptation of
~ but with our own revolutionary spin ~ 
Now until January 9th, 2022!
Adapted and directed by Michael Gene Sullivan.
Additional lyrics and arrangement by Daniel Savio.
Music Produced by Daniel Savio & Taylor Gonzalez
Music Consulting by Bruce Barthol
Sound Design & Engineering by Taylor Gonzalez
Stage Managed by Karen Runk
Tour Management & Booking by Marissa Ellison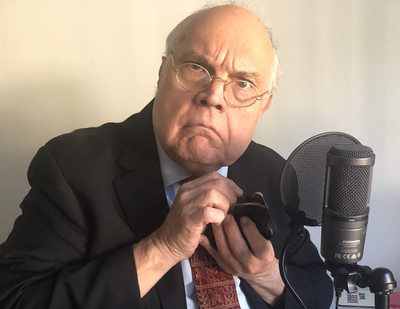 | | | | |
| --- | --- | --- | --- |
|   |   |   | |
|   | | |   |
|   |   |   |   |
 

The Ghost of Jacob Marley

 

The Ghost of Christmas Past

 

The Ghost of Christmas Present
"A Red Carol is a leftist's dream wish for the Holiday season and every other day of the year. It hits hard at people who "weigh everything by profit" extolling the virtues of caring employers like Fezziwig. You must snicker when Tiny Tim mentions the inadequacy of the healthcare system, and cheer when Sullivan's dialogue attacks privatization, ruling class propaganda and the idea that ignorance and want will keep the poor entrenched in the stations.
Seasonal charity is a great concept, but SF Mime Troupe can't be satisfied with any trickle-down economics, Christmas time or not. Bravo comrades!"
Steve Murray, Broadway World
This is not the corporate theater Carol.
So this year get together with family and friends,
and listen to a story you thought you knew.
Free on a radio or podcast near you!
Click here to listen or find a station!
Michael is currently appearing as

in the hit musical adaptation of
November 24, 2021 – January 15, 2022
Conceived by Kwame Kwei-Armah and Shaina Taub
Music and lyrics by Shaina Taub
A musical adaptation of William Shakespeare's 

Twelfth Night
Directed by Susi Damilano
Music Direction by Dave Dobrusky
Choreography by Nicole Helfer

"San Francisco Playhouse's 'Twelfth Night' is local theater at its best."

"The pro Michael Gene Sullivan as Sir Toby Belch can tell a whole story the way he enters falling down a staircase, the way he uses single words as rocket launching pads to whole new shades of meaning."
Lily Janiak, San Francisco Chronicle