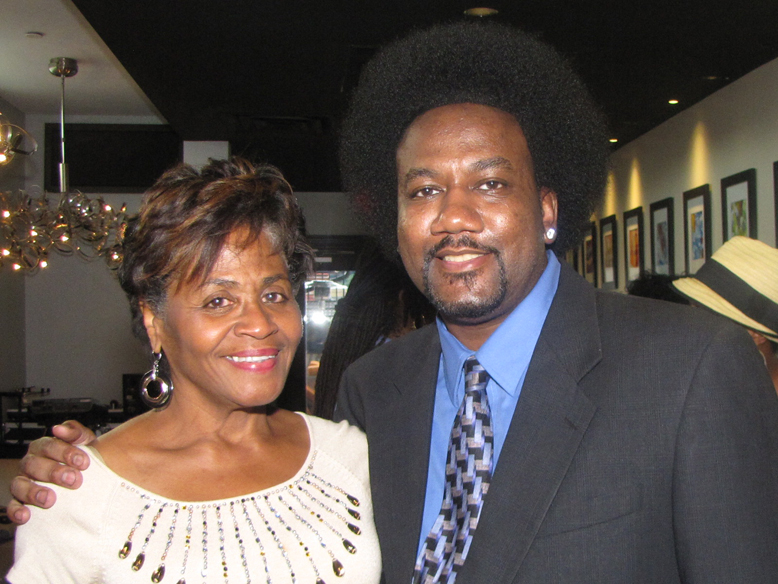 BROTHA ASH AND CONNIE PORTIS
THANK YOU FOR A GREAT MAGAZINE
AND A GREAT EVENT AT SAVOY RESTAURANT

I want to thank Connie Portis for the 29th Edition of Black Business Directory & Resource Guide. Black business owners from Pittsburgh and surrounding areas attended the "Distrubution Happy Hour" held at Savoy Restaurant, Monday, July 29th, 2013 and we had a great time.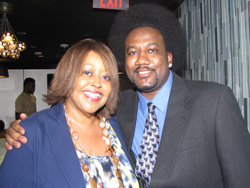 I go to this event every year because it is a great way to network with other black businesses in our area. It was great to see some old friends and meet new people from all over. The 29th Edition of Black Business Directory & Resource Guide has a variety of black businesses on the inside of the booklet, but it is always great to be featured on the front cover of the magazine.
Our company, Brotha Ash Productions Media, is featured on the front cover again this year and we are very grateful. As soon as I walked into the reception everyone knew who I was because our company is on the front cover and it was a great feeling. It is a great marketing tool for future endeavors. Everyone networked, ate great food and was able to talk about our businesses with potential clients. Again I want to thank Connie Portis and everyone who worked so hard on continuing to put out a great magazine for the black community.

CONGRATS TO ALL WHO MADE THE FRONT COVER
AND TO ALL THE BLACK BUSINESSES REPRESENTED!!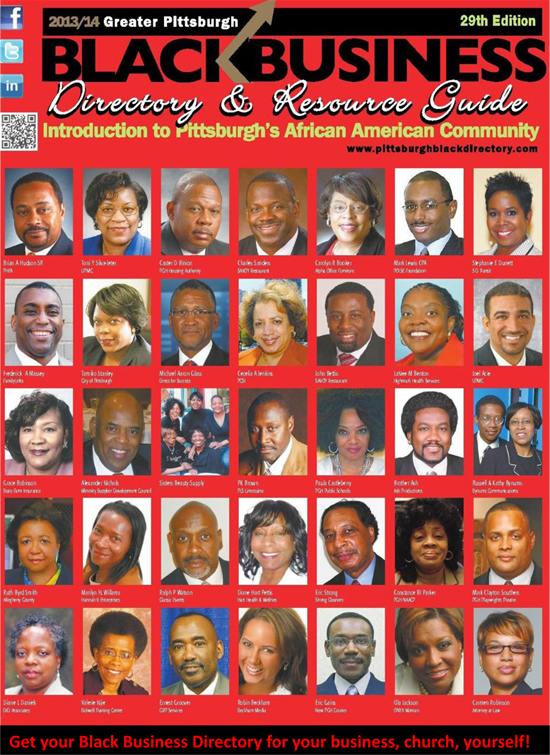 2013-14 GREATER PITTSBURGH BLACK BUSINESS
DIRECTORY & RESOURCE GUIDE
INTRODUCTION TO PITTSBURGH'S AFRICAN AMERICAN COMMUNITY
(CHECK OUT TO SEE WHO'S ON THIS YEARS COVER PAGE)
PICK YOUR COPY UP AT DORSEY'S, JONES PRINTING, NAACP (THE HILL BRANCH) AND VARIOUS LOCATIONS AROUND THE CITY!