Bitter Creek North Newsletter  

January 1, 2015

_________________________________



Call Toll Free:  1-877-MELT WAX

 



"Where Creativity Flows!"
 Kick off the New Year Event!
 

 

 

 

 

 

 

 

 

Mon. January 5th -

Sun. January 11th

All orders over $100 will get 2% off! Order $200 and get 4%! Order over $500 and get 6% off! (Total of order before shipping)

Save an additional 2% on all online orders only when you use the SAVE2 code in the coupon box!

Discounts not valid on bulk items such as waxes, bath & body products, glassware, or pallets, etc.

Monday, January 5th thru

Sunday, January 11th at 11:59pm cst.

No exceptions, back orders or rain checks.

Wick Your Wax Sale!

All WYW fragrances are on sale!

Save $1.00 off 16oz bottles!

 Plus, all orders of $50 or more can choose a

Sale ends Saturday, January 31st at 11:59pm cst!

 

 

 

 

 

Think Pink!

| | | |
| --- | --- | --- |
| ~15 hour Votive Molds on sale $.49 each! |   | |
 

 

~All Seamless Aluminum Pillar Molds

 

Sale ends Saturday, January 31st at 11:59pm cst!
 

 

 

 

 

 

 

 

 

 

 

 

 

 

 

 

 

 

 

 

 

The following fragrances are 

$2.00 off per lb this month!

Choose from the following fragrances:

 




 

 

*Black Raspberry Vanilla

Our version of the popular fragrance from Bath & Body Works

™

 

Black Raspberry Vanilla

 

™

. Addictive and alluring, this delicious blend of vine-ripened berries & vanilla cream is perfect! Includes notes of ripe blackberry, bergamont, Anjou pear, vanilla orchid and taffeta musk.

 

 

 

 

 

 

 

*Cherry Cobbler

Tart, tree ripened cherries, a touch of sweet vanilla and a pinch of cinnamon, topped with bits of baked crust!

 

*Jasmine

 These small, white, night blooming flowers produce an intoxicatingly romantic fragrance with sweet top notes and a rich base. Often used in exotic perfumes and to make tea.

 
 

All online orders of $50 or more are automatically entered each month to

win $10 in BC Bucks!
 

 Company News! 

Bitter Creek North will be closed

 

on

Thursday, January 1st for New Years Day

*Normal business hours will resume

 

 

 

 

 

 

 

 

 

 

 
Do you have a creative and original "Tip of the Month" to share? Send it in to
Tips@candlesupply.com
and you could
Win $25 in BC Bucks!
***Must enter code "JAN
15" into the comments section of your shopping cart (not the coupon code box)!  Discounts will not be automatically calculated by the cart on these sales, but will be calculated by our office and reflected on your invoice.
Sales end Saturday, January 31st 11:59 pm!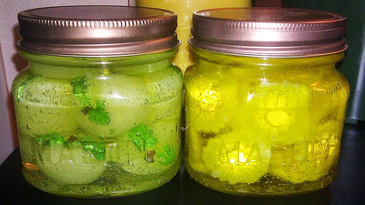 Check out our new blog post
New posts are added frequently, so check back often!

As always, we appreciate your patronage and look forward to being of service to you!