SOUTH AFRICA MARKS 12 YEARS OF BDS SUCCESSES!
South Africa has been described by Israeli media as the "mothership" of the boycott, divestment and sanctions (BDS) movement, which turned 12 last month in July. The Weekend Argus newspaper and the Electronic Intifada have published an article marking and celebrating 12 years of BDS successes in South Africa, click here to read online.
ISRAELI MINISTER CALLS FOR TARGETED ASSASSINATIONS OF BDS LEADERS

Last year Israel's Intelligence Minister, Yisrael Katz, called on Israel to engage in "targeted civil eliminations" of BDS leaders with the help of Israeli intelligence. The term alludes to "targeted assassinations" which is used to describe Israel's policy of targeting members of armed groups. Human rights organizations, including Amnesty International and others, have condemned this intimidation by Israel. Click here for more info.
USA SENATORS SEEK TO OUTLAW SUPPORT FOR BDS BOYCOTT

Under pressure from the Israeli lobby US Senators are trying to implement a law that will make it a felony for Americans to support the growing international BDS boycott against Israel. If the bill, 
titled the "Israel Anti-Boycott Act (S. 720)",
 is passed, anyone guilty of violating its prohibitions could face a criminal penalty of 1 million dollars and 20 years in prison. American journalist, Glenn Greenwald, has described the legislation as "one of the most oppressive and authoritarian bills" that has come before Congress. 
Click here for more info.
BDS SOUTH AFRICA

BANK: First National Bank
NAME: BDS South Africa
NUMBER: 62273997943
BRANCH NAME: Rosebank
BRANCH CODE: 253305
SWIFT CODE: FIRNZAJJ
 
BDS SA, is a registered Public Benefit Organisation (PBO) with Section 18A tax-deductible status. This means that any donations made to us can be used to apply for tax exemptions. Kindly send copy of proof of payment to finance@bdssouthafrica.com / 0866664995 for receipt.
JOIN BDS SOUTH AFRICA'S EMAIL MAILING LIST
To join BDS South Africa's email mailing list (& receive these newsletters) send a blank email message to alerts@bdssouthafrica.com
JEWISH RABBI DENIED ENTRY TO ISRAEL OVER SUPPORT FOR BDS BOYCOTT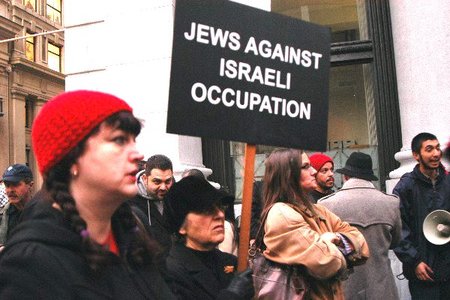 Israel's Interior Minister Arye Dery and Strategic Affairs Minister Gilad Erdan have confirmed in a joint statement that 

a Jewish Rabbi, Presbyterian Church member and three others were prevented entry to Israel over their support for the boycott, divestment and sanctions (BDS) campaign. They 
were denied permission to board a Lufthansa flight 
departing from the USA, 
en route to Palestine-Israel 
(
click here for more info
).
In March this year, Israel passed a
bill
forbidding entry to those who advocate for BDS. Israel also regularly denies entry to human rights observers (including Archbishop Desmond Tutu), UN officials and government representatives (including South African Ministers). Entry is denied by the Israeli regime not only into Israel but also into Palestine (as Israel controls all Palestinian borders). 
Furthermore, Israel also prevents (in violation of international law) Palestinian refugees, having been previously displaced from their homes by Israeli forces, to return to their houses.
SIMILAR TO APARTHEID SA, ISRAEL HAS APPOINTED A MINISTER AND SET UP A DEPARTMENT TO COUNTER BDS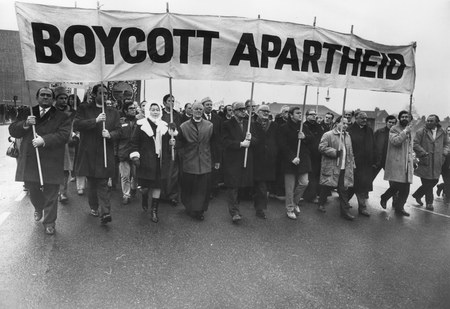 In 2015 Israel's Prime Minister Benjamin Netanyahu appointed Gilad Erdan to spearhead the Strategic Affairs Department to try and stop the growing BDS movement. To date, by Israel's own admission, the regime and the specialised department have failed in stopping the growth of the BDS movement 
(
click here for more info on this issue
).
Israel's Strategic Affairs Ministry is reported to have set aside R478 million to counter BDS (or what it terms the "delegitimisation" movement").

The Ministry, which carries out
 espionage-like activities,
 has been described as a "public affairs commando unit" involved in clandestine activities (where even its location is kept secret). 
According to its Director General, the Ministry is involved in programs targeting schools abroad (
including in South Africa
), setting up of exchange programs, funding of cultural events (for example there are plans for an R11 million cultural festival later this year in the UK) and the establishment of so-called NGOs within the trade union movement. The Ministry has also specifically approved a budget of 59 million rands for work to be done on university campuses and among students.
In addition, its been reported that the Ministry is allocating over 10 million rands to take overseas delegations to Israel (South African President Jacob Zuma and ruling ANC party have warned against such trips,
click here
).
Israel's Strategic Affairs Ministry is not the only Israeli government entity working on trying to stop the activities of the BDS movement, for example, Israel's Defense Ministry has indicated that the Israeli military, through the IDF Intelligence Corps, is already engaged in operations against the BDS movement. In addition, 
a 
veteran Israeli intelligence analyst has linked attacks against the BDS movement to so-called "black ops" by Israel's intelligence agencies (click here).
As South Africans we view Israeli government attempts to counter the growing non-violent people-led human rights BDS movement as similar to the attempts by the Apartheid Government during the 1980s to stop the boycott and sanctions movement against South Africa. We recall the role played by 

 people like Eschel Rhoodie, Connie Mulder and others (click here).

The Apartheid government, similar to Israel today, also spent vast amounts of resources on countering the international boycotts that the regime was facing. For example, Apartheid SA founded and funded the daily newspaper "The Citizen" as well as other publications and launched front organisations like 'The Study of Plural Societies', the 'SA Freedom Foundation', the 'Foreign Affairs Association' and the 'Committee for Fairness in Sport' all to counteract the boycotts, divestments and sanctions that South Africa was (rightfully) facing.