GET READY FOR
PITTSBURGH'S SOUL FOOD FEST
~ Labor Day Weekend- Downtown Pittsburgh, PA ~
Join Us on Friday Sept. 1 through Sun Sept. 3rd for the annual Pittsburgh Soul Food Fest- A Soulful Taste of the Burgh in Downtown Pittsburgh with local and national food companies showcasing American Traditional Soul Food and other ethnic cuisines.
Started in 2019 to highlight and honor past African American Food Business Operators, and present-day entrepreneurs (see attached Proclamation), the Pittsburgh Soul Food Festival has now be recognized as one of the Top 7 Festivals across the country for African Americans to experience.
Here Are 7 Black Festivals You Have to Attend At Least Once In Your Life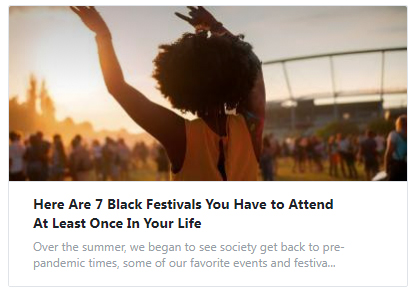 This Free Community Festival includes Youth Fun, Cultural Activities, Craft & Item Vendors and National Entertainment.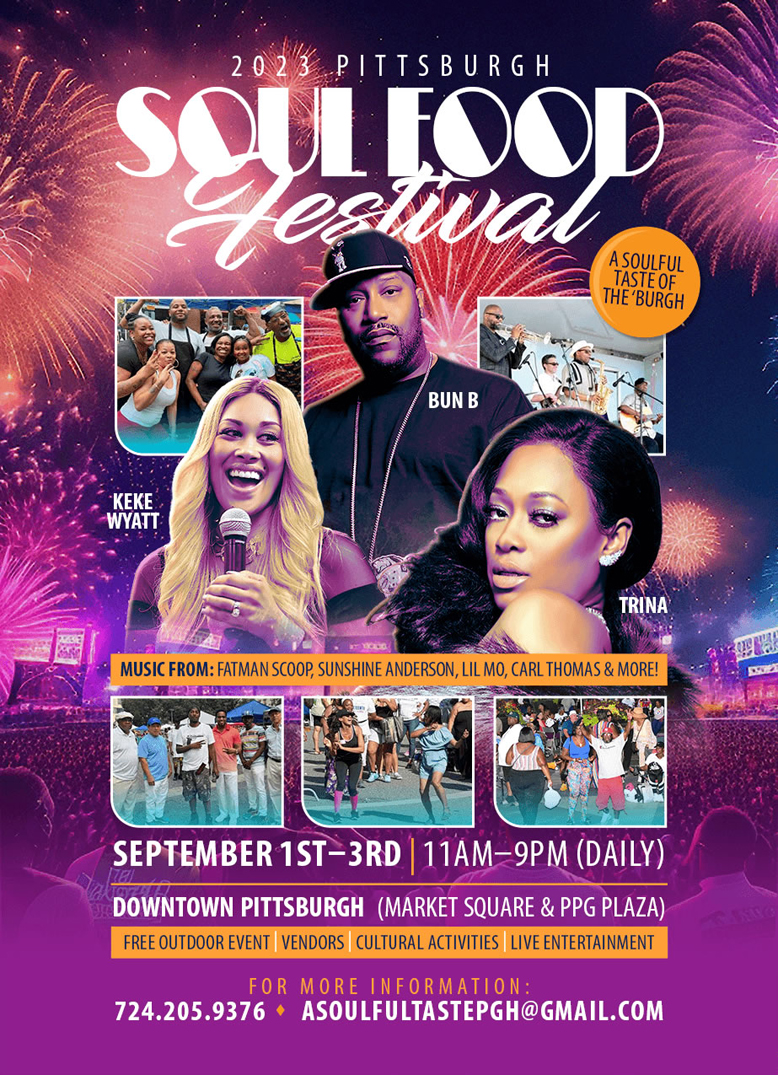 On Friday September 1st, We Kick-off the Festival with a special tribute and celebration of the 50yr Anniversary of Hip Hop featuring Rap Icons TRINA (BET's 2022 "I am Hip Hop" award recipient and the Star of TV Reality Show- Love & Hip Hop Miami) and Texas Rap Legend BUN B, the owner of the new Specialty Food Item, "Trill Burgers". At 6:30pm, a Special Proclamation Service will be conducted by the City of Pittsburgh in honor of the Soul Food Fest and the 50yr Anniversary of Hip Hop, Proc presented by Pittsburgh Mayor Ed Gainey.
On September 2nd, at 4pm, join us for annual BBQ and Mac-n-Cheese competitions presented by Giant Eagle and featuring some of the top Soul Food Caters and Restaurants in Allegheny County. Celeb Judges include:
Chandi Chapman, News Anchor- WTAE | Rick Sebak, TV Producer- WQED | Ira Lewis, Owner, Wilson's Bar-B-Q | Bill Hawthorne, Insurance Broker, A For the People.

National Entertainment highlights, from 4pm to 9pm Daily, include:
Friday Sept. 1st: DJ Fatman Scoop, Hip Hop RnB Group CRAVE, TRINA and Bun B
Sat. Sept. 2nd: the Bill Henry Band, Hip Hop-Soul Artist SUNSHINE ANDERSON and Hip Hop-Soul Artist LIL' MO
Sun Sept. 3rd: DJ Ellery (Cleveland), RnB Artist KeKe Wyatt and RnB Sensation CARL THOMAS (ALL WHITE CONCERT)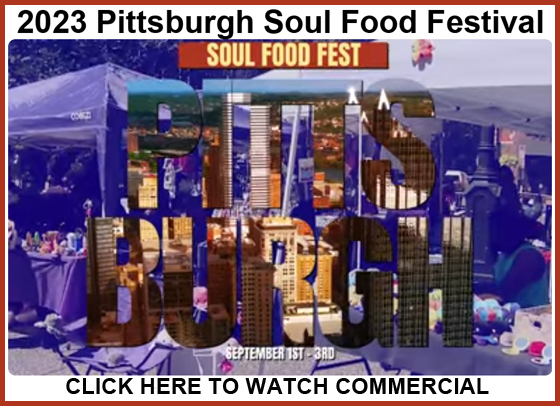 LOVE & HIP HOP MIAMI COVERAGE
We are pleased to announce that the Reality TV Show Love & Hip Hop Miami will be covering this event for segments with TV Reality Show Star TRINA, and airing on this year's program on VH1.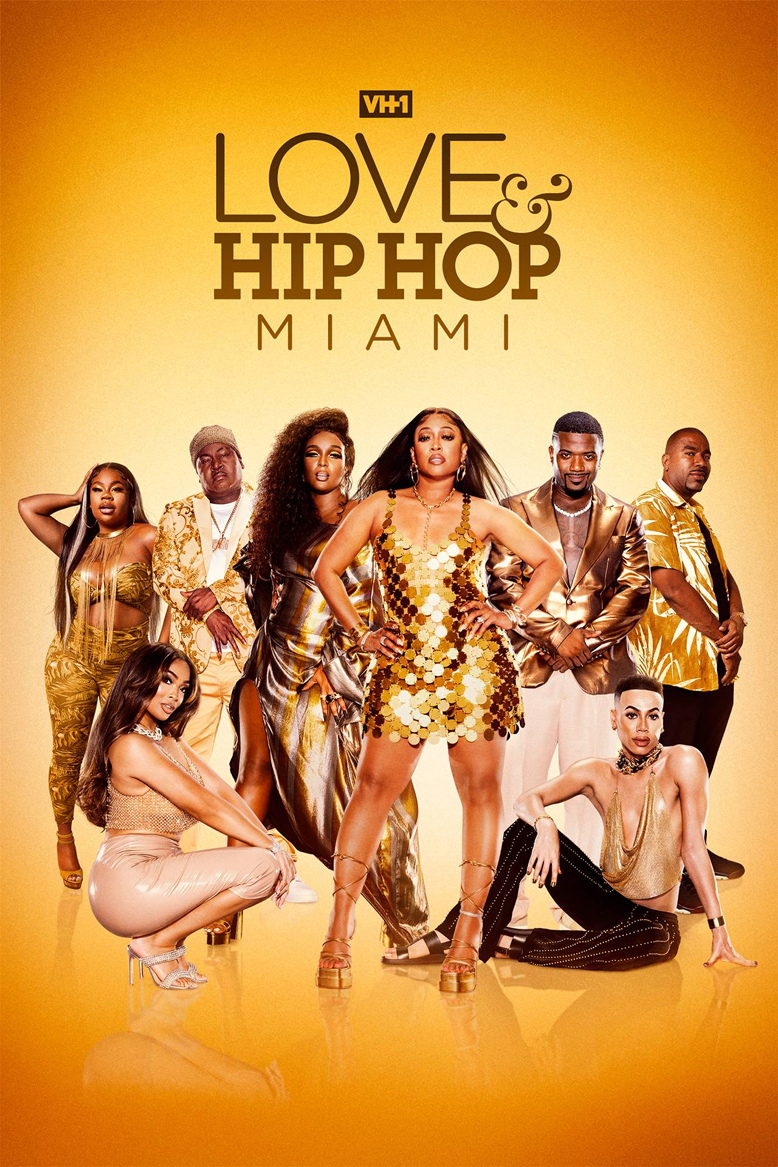 Pittsburgh Soul Food Fest ("SFF") Footprint, Detours and Street Closures from August 31st to September 4th:
SFF Footprint: Market Square, PPG Plaza and Blvd of the Allies from Market street thru Stanwix street.
Street Closures
1. Entering Market Square from 5th avenue
2. Entering 3rd avenue from Wood Street to Stanwix
3. Blvd of the Allies from Market street to Stanwix street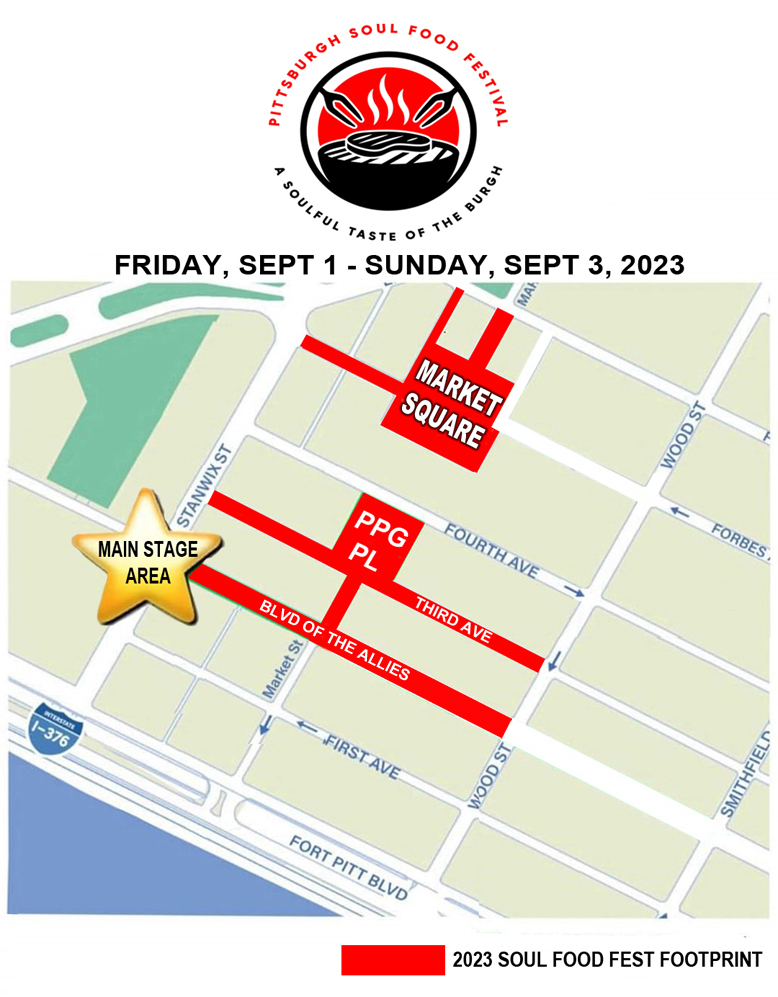 FOR MORE INFORMATION:
ASoulfulTastePgh@gmail.com
724-205-9376