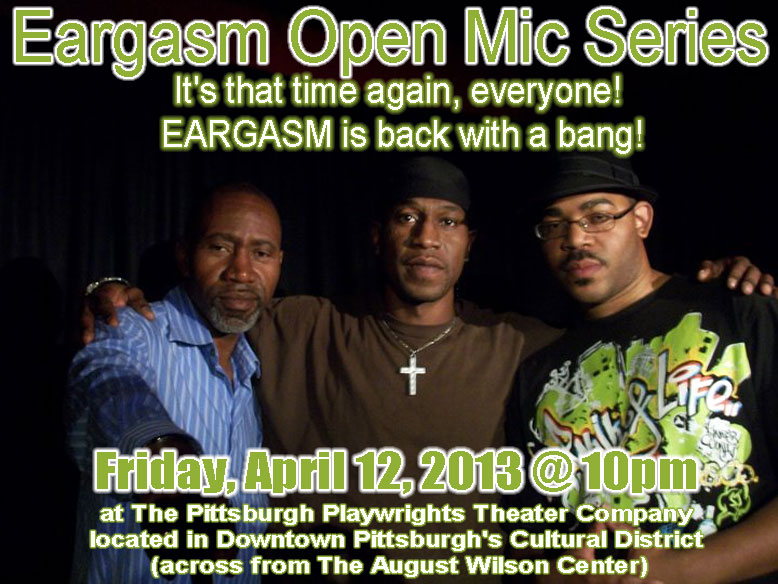 It's that time again, everyone! EARGASM is back with a bang! Over 130 people witnessed the Return of Eargasm Poetry Slam and watched poets slam for four rounds! The winner was KL BREWER. He changed his outfit for each round and brought magic to the mike each time, mesmerizing the audience with his powerful voice and delivery, sharing words that made you think, empowered, and laugh all at the same time. Close runner ups were the amazing ADRIANA RAMIREZ and DAVID JONES. Adriana wowed the crowd with passion and punch, knocking out the audience with creative verses that made men and women say WOW! and "Hoover!" (you had to be there!).
She also represents The Steel City Slam Team that holds poetry slam competitions every third Thursday at The Shadow Lounge. David presented the smoothness of a love poet vet, wooing women with sultry lyrics with his velvet flow. Friday, April 12, at The Pittsburgh Playwrights Theater Company located in Downtown Pittsburgh's Cultural District (across from The August Wilson Center), you have another chance to witness all three spoken word artists as our featured guests for the Eargasm Open Mic Series!
Doors open at 10pm, 21 and over, $10 cover. This one is NOT a slam, it is an open mic. So, all you poets, new and vets, up and coming, or returning to the mic, come one, come all! You can sign up in advance by e-mailing us at eargasmopenmic@gmail.com. Vernard Alexander, The Networking King, and I, Leslie "Ezra" Smith, have some things up our sleeves, so, be on the look out for a few surprises! Please show up on time to get good seats because it will get packed! It's going to be exciting to watch spoken word artists rock a theater space! Got a business, service, or event coming up? E-mail us that info as well and we will make sure to announce them! Oh, and it is a BYOB event!
Shout out to Mark Clayton Southers, founder and artistic director of The Pittsburgh Playwrights Theater Company(www.pghplaywrights.com/) for allowing us to use his amazing theater for Eargasm!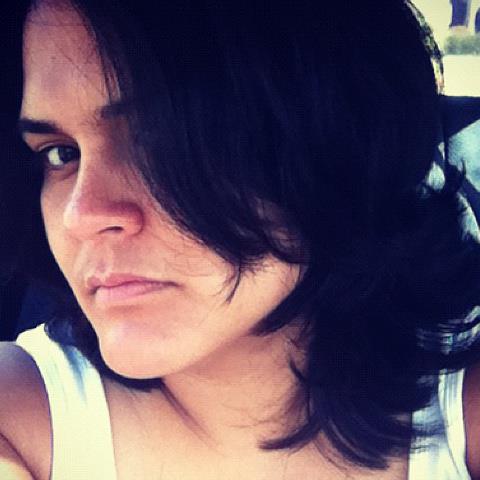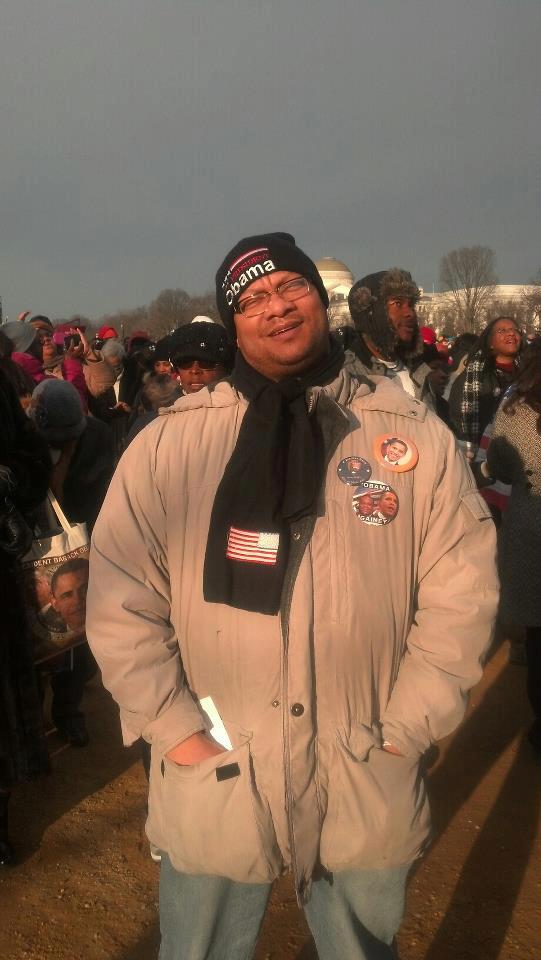 Eargasm Open Mic Series
featuring The Winds (K.L. Brewer and David Jones) and Adriana Ramirez

Friday, April 12, 2013
Doors open at 10pm
$10
21 and over
BYOB

Pittsburgh Playwrights Theater Company
937 Liberty Avenue
Pittsburgh, Pennsylvania 15222