---
Contents
---

---
TUG MEETING
THIS SATURDAY 6TH OCTOBER
CATHERINE PARK 9.00AM
AGENDA
Report on financial 2011-2012
New Membership
Election of TUG officials
 Members 2012-13 Fees $150
TUG stickers
Any other business

---
SCOTLAND ISLAND RURAL FIRE BRIGADE

Your Brigade -
Fire Brigade Matters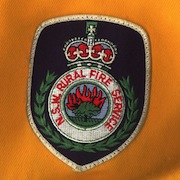 Prepare - Act - Survive

We are facing a prolonged dry period which increases the risk of bushfires.

This is a further check list to help you prepare should we be faced with an
ember attack from a bushfire in Ku-ring-gai Chase.

It is your responsibility to reduce the risk to your family and your home.

The most important decision is whether you and your family will leave early in response to a bushfire threat or if you will stay and defend your property. If you decide to stay and defend your property here are some pointers, but please see

www.rfs.nsw.gov.au

for the full information.

Have a plan that covers both weekday and weekend depending on when a bushfire threatens.

Review your bushfire (ember attack) survival plan with your family. Keep yourself informed and monitor conditions.

Is your property well prepared and maintained?

Do you have basic resources and equipment; hoses, buckets, wet sacks, fire extinguishers.

Block your downpipes and fill gutters with water.

Move all flammable items, such as outdoor furniture, doormats etc. away from the house.

Do not stand on your roof with the hose, as the water will make your roof slippery and dangerous.

Patrol the outside of your house putting out any embers or spot fires.

Wet down decks and the garden close to the house.

Keep all doors and windows closed.

Pets will need plenty of water shade and a safe place. Keep them contained as fire vehicles will be on the roads.

Wear appropriate clothing that covers well and have drinking water available.



PREPARE ACT SURVIVE



We are still looking for new active members, if you think you can make the important commitment please contact me below or any other member of the brigade. Drop into our monthly taring session, first Sunday of the month 9 till 12.00 and see what we do.

David Wardman
9999 5944
david@wardman.com.au
David Wardman   SIRFB
9999 5944
david@wardman.com.au



---
Pittwater Offshore Wine Syndicate
Wine Tasting Sunday 21st October 3-5pm





Australia's Largest Selling Wine Syndicate Newsletter




All the Wine that's fit to Drink :)



Greetings

This is just a quick note to ask you to isolate the afternoon of

Sunday the 21st October 2012



This is our major tasting for the year and I am assured by those in the know that we have an absolutely wonderful range of reds and whites AND a great bubbly to taste.  Just in time for Christmas.

PIE am rushing back from Europe to be with you at this important event. True, some French and Italian wines are drinkable.  However with Australia on the brink of recession (?) we must supprt our local industry.  Gather your friends and family, start preparing some mouth watering nibbles and have plenty of early nights.  This is the tasting you must not miss.

All the dtails will follow in a week or two. I can tell you it is at the waterside mansion of George and Deryn, on th South side of Scotland Island.

I have asked HM to attend and I am awaiting her reply.....



---
Report from the Western Shores Grameen Group
GRAMEEN   WILDFLOWER   WALK



A happy group of 30 enjoyed sunshine, wildflowers, great food, good company, a bush stroll and the beauty of Pittwater and her surrounds to support the Grameen Foundation on Sat 15th Sep.

A team of volunteers cooked, served, organised, administered, artistically created and supported the day. Michelle McDonald's home in Elvina Bay was our restaurant, café and base.  Thanks Michelle  for such a wonderful venue.

Thanks to everyone who came and enjoyed the day and to our 3 guides, Helen Dauncey, Paul Webb, and Lisa Atkins for walking, talking and sharing their wealth of local, aboriginal, bush and floral knowledge. Thanks also to Church Point Ferry Service for their generous support and of course to all the helpers.

Through participation on the day and donations over $1,670 was raised. This will provide loans to a group of Kenyan women to enable them to start their own small businesses.  This will ultimately assist them to provide for their families, their future and to help stop the cycle of poverty.

Please follow this link if you would like to view more photos from the day:

https://skydrive.live.com/redir?resid=9A12AE43A84FAF05!140&authkey=!AEBiwsewH9tMoU4



---

Local Council Notices

PITTWATER MAYOR AND DEPUTY ELECTED



Councillors at Pittwater have elected a Mayor and Deputy Mayor who will serve in the roles for the next 12 months.

The new Mayor is Councillor Jacqueline Townsend, who was first elected to Council in 2008 and represents the southern ward.

Cr Townsend was elected earlier this month by voters on a platform of fighting inappropriate development, protecting Narrabeen Lagoon and increasing local sporting facilities in Pittwater. She also wants to continue effective community consultation on important issues.

Cr Townsend said she was honoured to have been chosen for the role by fellow Councillors. "I believe a good council reflects its community. This is what we now have and I am looking forward to leading it over the next 12 months."

The new Deputy Mayor is Cr Bob Grace from the north ward, who is one of the longest serving Councillors at Pittwater, having been first elected in 1995.

Cr Grace said he was looking forward to working with the new Council. "My focus is on preserving Pittwater's environment and opposing overdevelopment," he said.
 
The new Council met for the first time this week. Newcomers are Councillors Alex McTaggart, Selena Griffith, Kylie Ferguson, Sue Young and Kay Millar. Councillors Townsend, White, Hegarty and Grace are returning for consecutive terms. Cr McTaggart returns to Council after a four year absence and was formerly Mayor and the independent Member for Pittwater.

For more information about the election results visit www.votensw.info or call 1300 135 736.


---



A VISION OF PITTWATER BY 2025



Pittwater residents are being asked what kind of Pittwater they want to live in by 2025.

The question is being put to residents as consultation gets underway on a new community strategic plan for Pittwater.

The Council's first strategic plan was developed with residents in 2008, as part of the state government's requirement for all NSW councils to develop long-term plans for their communities and review them every four years.

The new plan will be based on over nine months of community consultation, with the plan to be adopted in its final form by the middle of 2013.

General Manager Mark Ferguson said Pittwater 2025, as the new strategic plan is called, will influence all aspects of the Council's operations.

"Our annual budgets and day-to-day operations for the next 12 years will be directed by Pittwater 2025," he said. "This is why it's so important for residents to comment on the plan's goals."

"Pittwater 2025 is based around the five key directions of the natural environment, working & learning, good government, the built environment and connecting the community, with strategies arising from each one."

Newly elected Mayor Jacqueline Townsend encouraged residents to have their say on the plan. "It's a real opportunity for residents to have their say about priorities and long-term goals for the local area," she said

The Council is offering a range of ways for residents to comment on Pittwater 2025. Six community forums are being held during October in Avalon, North Narrabeen and Mona Vale. To book into one, visit www.pittwater.nsw.gov.au/pittwater2025 or phone 9970 1224.

An online discussion hosted by an independent market research company will also be held on 14 November, which residents can book into at www.pittwater.nsw.gov.au/pittwater2025.

Residents can also comment online by 'liking' objectives, making a comment or asking a question at www.pittwater.nsw.gov.au/pittwater2025

Media contact:      Mark Ferguson, Pittwater Council Ph: 9970 1105



---



HEALTHY BODY, HEALTHY MIND



Pittwater Council and Relationships Australia are inviting local residents to participate in activities marking Mental Health Month in October.

The theme for Mental Health Month this year is "Celebrate, Connect and Grow".

Mona Vale Library will hold a free Tai Chi class to align body and mind from 11am until 11.45am on Friday 12 October.

Events Librarian Catherine Buddin said the introductory class, led by local instructor Neil Meyers, was open to people of any age. "In past years HSC students have attended and found it extremely beneficial for stress management," she said.

"Simply reserve your spot and come along wearing comfortable clothing and flat shoes," added Ms Buddin.

Residents with a passion for the environment might like to drop in to a free information session on Bushcare at Mona Vale Library on Saturday 13 October from 11am to 1pm.

The session, hosted by the Council's Bushcare team, the Pittwater Natural Heritage Association and Pittwater Community Gardens will answer all your questions about environmental volunteering and highlight the benefits too!

Pittwater Council's Mayor Jacqueline Townsend knows the benefits of being in a volunteer bushcare group, as a volunteer of the Elanora Heights group. She praised the work of volunteer bushcare groups throughout Pittwater.

"We have 36 volunteer Bushcare groups so we could really benefit from extra volunteers, especially at Salt Pan Cove, Newport and Pindari Reserve, Bayview.

"Come celebrate our natural environment, connect with our volunteers and watch your wellbeing grow from the experience, " added Cr Townsend.

Relationships Australia will host their free Chill Out Tuesday event promoting mental wellbeing for families at Warriewood Surf Club on Tuesday 16 October from 9.30am to 4.30pm

There is also a free adult yoga class run by Katie Brown of Yoga Babes and author of Mother Me - a mum's guide to balance, wellbeing and harmony.

More information about Mental Health Month activities can be found at www.pittwater.nsw.gov.au or www.mentalhealth.asn.au/home



---
Sunny Corner Yard Sale
Lizzies House, up the hill from Tennis first left and al long a bit
When: Sat 13 Oct and Sun 14th Oct
Where: Lizzies Yard
Time: 10am - 3pm

---

AUTHOR TALKS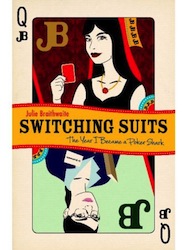 MUM BY DAY, POKER SHARK BY NIGHT



Mona Vale Library will host author Julie Braithwaite to present her true story 'Switching Suits. The Year I Became a Poker Shark' on

Wednesday 14 November from 6.30pm

.

This fascinating story chronicles Julie's adventure as she transforms from bored divorced suburban mother to a poker shark who plays 184 tournaments in three months.

This entertaining tale tells of how a late-night viewing of celebrity poker spurs an adventure through the city's underbelly of strip joints and midnight poker dens meeting unusual characters on her quest to be the NSW poker champ.

In an interview with Northside newspaper Julie pointed out that she wasn't driven by the gambling aspect of the game, it was the characters that drew her in.

"I had great fun and I met all of these fantastic people. That's what I love about the game - the people that you meet along the way. Everyone had nicknames, mine was Lady Braithwaite!" she said.

Mother of two and fulltime clinical psychologist in Sydney's northern suburbs, Julie still plays poker, however she has scaled back her activity considerably.

Having weaned herself off poker, Julie focussed on writing her book which was launched in June this year. Residents are invited to Mona Vale Library to be entertained by Julie as she shares some of her memorable moments as a 'poker shark'.

The talk will begin at 6.30pm at Mona Vale Library, 1 Park Street, Mona Vale. Bookings are essential; to book phone 9970 1600.

Following the talk there will be book signings and light refreshments. Admission is $8 adult, $6 concession (pensioners and students only) and cards must be shown.

Catherine Buddin, Mona Vale Library Ph: 9970 1605




---
Scotland Island Winter Fireshed Dinner
Spaghetti Western Evening


Photos by June Lahm - HERE

Photos by Julian Muir - HERE



---
Information from RMS


 


Assistance service contacts, the following are relevant:





For All emergencies call - 000


 


Broken Bay Water Police – 9910 7899


All Search and Rescue, Lost Property and Criminal matters.
(If unanswered, the call will be redirected to Sydney Water Police who will organise a suitable response)
 


Marine Rescue NSW - Broken Bay – 9999 3554


Assistance Services.
(All services operate Friday afternoon/Weekends and Public Holidays)
 


Marine Rescue NSW – Gosford – 4325 7929


Assistance Services
(All services operate generally Friday afternoon, Weekends and Public Holidays, with occasional phone/radio services during the week, for the Brisbane Water and Broken Bay area)
 


Marine Rescue NSW – Terrey Hills – 9450 2468


Offshore Rescue Co-ordination and Coastal Transits - Log On/Off
(Main Marine Rescue NSW Radio Base 24/7/365)
 


Marine Rescue NSW – Mooney Mooney – 9985 9012


(All services operate Weekends and Public Holidays, for the Hawkesbury River area)
 


Marine Rescue NSW – Cottage Point – 9456 3055


(All services operate Weekends and Public Holidays, for the Cowan Creek area)
 


MARINE WATCH


NSW Police have introduced a new on-line system called "I WATCH".  It is run by Police Marine Area Command and is on Facebook, for advisory, reporting and detection of stolen goods/boats, etc.  The system is freely available for use by the public.

 https://www.facebook.com/NSWPoliceMAC
 




---

---
December Holiday Let



Do you have family or friends coming to the island needing somewhere to stay over December?

We are letting our tranquil 2 bedroom home while we are in the UK over December and Christmas.

Set in a peaceful bushland setting just 4 minutes walk from Bells, the house can sleep up to 8-10 people.

Having been newly painted throughout, the house has two bathrooms,  two living rooms and a large private sunny deck.

We are only charging $350 pw to caring, responsible holiday makers!

Please call 0402 752465 for further information.



---
For Sale




"WILDFLOWER"


 


Classic SAVAGE 4.1m fiberglass half cabin

(Avalon model) with 4 stroke Yahama 40hp motor with electric tilt and front steering.  Hull has been fastidiously maintained and is in excellent condition.  Recently professionally slipped and anitfouled with 2 coats for 18 months protection.   Walker windscreen and Beashel cabin canopy replaced 10 months ago.  Bilge pump.
 
Since purchase motor has been professionally serviced on a regular basis, was last serviced 10 months ago and is in excellent running condition.
 
Boat has a full 12 months registration and has a Waterways Hull Identification Number.  Stainless steel secure fuel tank, oars, anchor, fenders, life jacket and spare set of keys.
 
This is a solid and reliable boat in excellent running condition.
$10,500.00
M: 0414 406 542


---



Boat for sale




3.0mtr Polycraft Tuff Tender


15hp Yamaha outboard motor
Motor & Boat only 2yrs old
Boat has motor guard & bilge pump & 2 life jackets, plus anchor & oar.

Price: $2,500
Call: 0407671978



---
The Local Guide
Community Information
Scotland Island Web Site

 www.scotlandisland.org.au

What's On in Pittwater - Self Editing Event Calendar 

click to go to the Calendar

Scotland Island Community Vehicle -

0404 103 700
Number, Usage & Charges

Scotland Island Rural Fire Brigade -

9999 4404
http://www.sirfb.org.au

West Pittwater Rural Fire Brigade

- 9997-3795
www.westpittwater.rfsa.org.au

Offshore Photo Gallery

offshore gallery
Scotland Island Residents Association (SIRA) Membership Application

- click here to download
West Pittwater Community Association (WPCA)

- http://www.wpca.org.au
Scotland Island Water


SI Emergency Water Contacts and Guidelines for water: click here for information and contacts
Scotland Island 'Water Agreement' - click here to download
Scotland Island Children's Centre

- (SIOCS - Scotland Island & Offshore Childrens Services)
Catherine Park (Long Day Care Service)  7.30am - 5.30pm (Tues, Weds, Thurs & Friday)
Other services include: School Holiday Programme / Facility & Equipment Hire
For information call 02 9979 7856 or email:  siocs@comcen.com.au
Scotland Island Community Hall Bookings:

  Kez on 9999 4092 or kezborthwickbolton@gmail.com
---

Transport
---
Real Estate
---
Services, Clubs & Accommodation
Scotland Island Traders - On-line shopping

from your computer, through your door on Scotland Island. Contact Graeme on 0419 460 331 or click here for full details
Justice of the Peace

- Bob Bolton - 9999 4092
Justice of the Peace

- Paul Purvis - 9979 9667
Justice of the Peace

- Paul Burchall - 0414 975 793
Justice of the Peace

- Bob Mitchell (Mackeral Beach) - 0419 745 628
Justice of the Peace -

Maureen Anderson - Morning Bay resident. - 02 9997-2659 or  0417-279-346
Pittwater Community Arts Inc.

 - Enquiries Lorrie Morgan 9997 8079  lorriemay@bigpond.com
Peninsula Music Club

- enquiries Janice Tuynman - 99991937 - jt@swift dsl.com.au
Woody Point Yacht Club

-  http://www.wpyc.com.au   commodore@wpyc.com.au
Royal Prince Alfred Yacht Club

-

02 9997 1022

  http://www.rpayc.com.au/  
Royal Motor Yacht Club

- http://www.royalmotor.com.au/ 02 9997 5511
Scotland Island Lodge - Bed & Breakfast -

02 9979 3301 or  http://www.scotlandislandlodge.com.au 
Pittwater Youth Hostel

 - 02 9999 5748  www.yha.com.au/hostels/details.cfm?hostelid=31  
Nila Chambers - Celebrant (marriages, funerals etc)

  Discount for all offshore residents. 9999 2445
Handy Service

- "No job too small"  - Call Alan 0447 775 541
Electrician Wayne

on Scotland Island 0418 229 277 - offshore community sparky - www.sparky.com.au
---
Island Classes (Fitness, Dance, Art etc)
Pilates, Meditation and Group Fitness with Patrice

-  0406 483 036 patrice.corrie@gmail.com
Anusara Yoga

-  Thursdays -  0421762236 dominiquemarill@gmail.com or floydcbg@ozemail.com.au
Art with Max

- Watercolour classes. Phone Max on 9997 4527
Art Classes

- drawing and painting in oils, acrylics and mixed media- Marion 9979 3993 or 0431 457 431
@ Nathalie's Table - Cooking Classes

- Mediterranean cooking fortnightly - Nathalie - 9999 4449
Dru Yoga

- Tuesday evenings - Phone Katya on 0414 187 916
---
Groups
Gurdjieff / The Forth Way

- Call John on 9979 5584, Marion on 9979 3993 or Anne on 9999 3478
Island Kinesiology Clinic

- Mondays on SI   Phone Jen Cudmore 0425 212 849
Green Group For Catherine Park

- Run by SIOCS - Emmie Collins on 0405 330 781
WOW - Women on Water

- second Wednesday of the month - contact Nila on 9999 2445   
Parents & Kids Groups Playgroup

- Run by SIOCS - email Emma trysemz@tpg.com.au
Scotland Island Players

- contact Bob or Kez on 9999 4092
Catherine Park Bush Care Group

, 2nd Sunday @ 9.30am, Sharon Kinnison @ 9997 6017
Elizabeth Park Bush Care Group

, 1st Saturday @ 9 am, Bob Bolton @ 9999 4092
Island Thinking Group -
Roy Baker, 9999 6891, roybaker99@yahoo.com
Offshore a capella choir

–  Saturdays at 2:30 pm, SI Community Hall. Call Gordon on 9997 2035.
---
Government Organisations
---
Airlines, Buses and Railways
---
Weather
Scotland Island Tides, Moon phases, Sun rise & set
Local Weather Forecast

Radar weather for Sydney (128k circle)
---
Emergency Contact Numbers
ALL EMERGENCIES (Police - Fire - Ambulance)
000
Police Assistance Line & Information
13 1444 or 9281 0000
Broken Bay Water Police
9910 7899 or 0412 162 093
Marine Rescue Broken Bay - Weekend

(

02) 9999 3554 - (02) 8411 1121



Marine Rescue Broken Bay - VHF Radio channel

VHF Radio Channel:

VHF 16


27MHz Radio Channel:

86 or 88



Scotland Island Rural Fire Brigade 
9999 4404
NSW Fire Service General Information 9265 2999
9265 2999
Rural Fire Service General information
9450 3000
State Emergency Service, Warringah/Pittwater SES
9486 3399
National Parks & Wildlife Service: 000, general information
9457 9322
Dept of Community Services: general information
9977 6011
Sydney Water
132 090
Energy Australia
131 388, (ah) 131 909

---
Join SIRA
You can now join the Scotland Island Residents Association by
clicking here.
Please print the page and return the completed form to SIRA at this address:
The Treasurer, SIRA, PO Box 70, Church Point 2105.
Please NO CASH.

Contact SIRA at
 sirapittwater@gmail.com
Join WPCA

To join the Western Pittwater Community Association, contact Michael Wiener at
m2wiener@bigpond.net.au
---
Archived Newsletters


A complete set of past electronic newsletters since May 2000 can be found and read at https://ymlp.com/archive_gesgjgm.php  or by clicking here or by visiting the Mona Vale Library.

The Island website is at www.scotlandisland.org.au


---
To Contribute


If you would like to contribute to this newsletter it's easy!. Send an e-mail to the editor (editor@scotlandisland.org.au) or by clicking here. Type your contribution (100 words or so would be fine) and assuming it is of general interest to the community, does not include matter of a political nature and is not offensive, it will appear next month.

Subscription Information


To get on and off this newsletter,

click here

or got to:

http://www.scotlandisland.org.au/signup .


To change your address, click the 'modify' link at the bottom of this newsletter or send an email to the

editor@scotlandisland.org.au


---
Follow the PON
---
The Online Local Contacts Guide
 Click HERE to load
The views expressed in this newsletter are not necessarily the views of the Scotland Island Residents Association (SIRA), or the Western Pittwater Community Association (WPCA)

---